The Truth About Katherine Langford's Music Career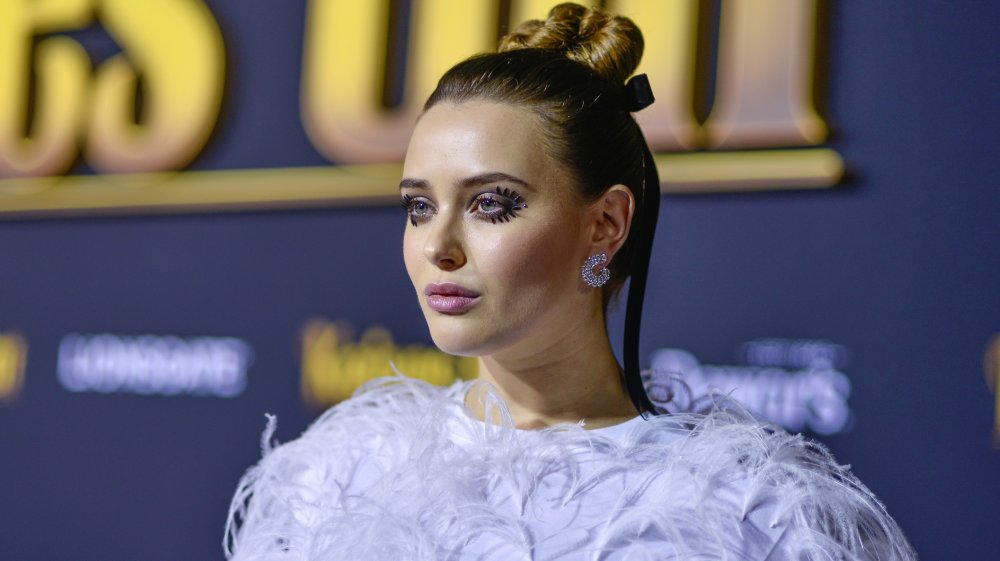 Jerod Harris/Getty Images
Australian actor Katherine Langford is a very busy and successful woman. Case in point: In 2018, she received a Golden Globe Award nomination for her work as Hannah Baker in Netflix's 13 Reasons Why, which Forbes described as "one of the most gripping, engaging original Netflix shows in years." 
From there, her skill and acting credits took off at warp speed. In fact, she wasn't able to attend the shooting of 13 Reasons Why's final episode because she was already working on another Netflix series, Cursed. Langford is so busy these days that she hasn't had the time to finish watching the show! "It's funny because I haven't fully seen season three or four – but I'm making my way through season three and watching season four now that that chapter's closed," she confessed to Digital Spy in June 2020 about 13 Reasons Why. 
The impressive celeb has even made it to the big screen, starring in a supporting role for Knives Out, which received a 97% rating on the film review site, Rotten Tomatoes. And a sequel to the 2019 film is already in the works. 
Although Langford is widely recognizable on the television screen, she also has a musical bone that many fans might not know. 
Katherine Langford's hidden talent is music
Following her success on TV and in the film industry, Katherine Langford said she wanted to return to her roots — which, to the surprise of some, was not television. "In the next few months for me I'm taking just a second to hone my skills and to write some music because fundamentally that's where I come from," she told W Magazine. "I want to take risks and challenges, and wait for a piece that inspires me like these two have," she added, referring to her work in 13 Reasons Why and the movie Love, Simon. 
Langford's interest in music seems to precede her acting career. YouTube videos show the young actor singing as early as 2013, and she was belting out her own tunes nonetheless. She also has a knack for playing the piano, and she regularly posts snaps of the instrument social media. 
In fact, she told Entertainment Weekly that the piano was her go-to hobby while on the set of 13 Reasons Why. "I don't play professionally or very well for that matter," she said. "It's more of a comfort. The first thing that I bought in San Rafael, [California], because we were going to be there for six months filming, was a bed and a piano. And on set, we would sometimes have green rooms, which were houses, and those houses would have pianos, and so I would play in between takes."
Color us impressed!
Katherine Langford 'always really loved' making music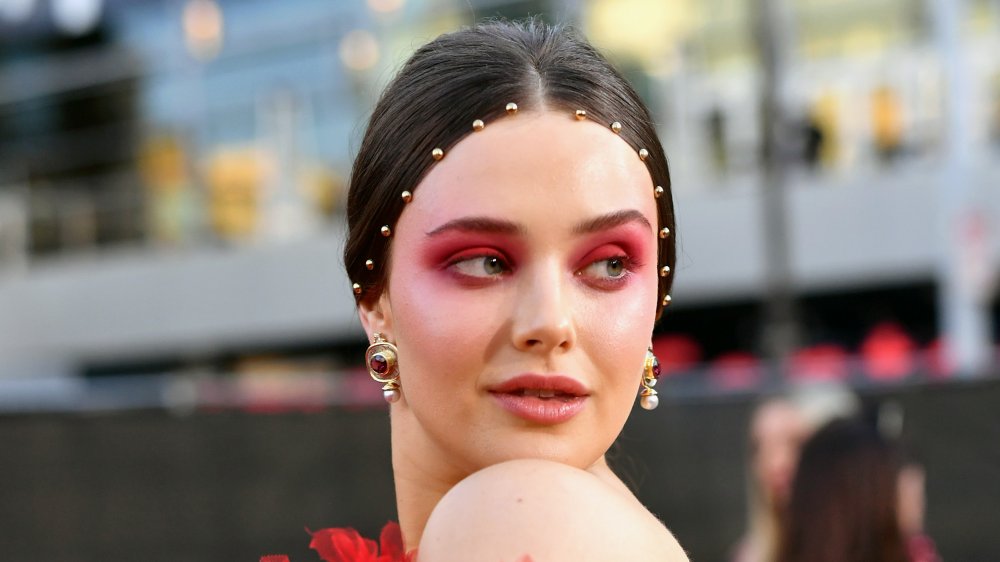 Emma Mcintyre/Getty Images
Maybe fans have been in the dark about the musical side of Katherine Langford because she hasn't heavily advertised that part of her life until recently. But that doesn't mean she loves the art form any less. "My whole life, music and acting have been two parts of me that I've always really loved," she told Refinery29. 
So why did she keep her talent on the DL? "I felt like maybe music is something that I keep to myself because for me it's very personal," she explained. Her old YouTube videos seem to confirm this, as her original music reflects her personal life — there's one that pays tribute to local teenagers in Australia who died, per Teen Vogue.
But she eventually got into the music industry after starring in television and film. "But then as I kept acting and doing jobs and doing press, it just felt like I really had to ask myself, Katherine, can you not do this? And the answer to that question was, No, I have to do it," she revealed to Refinery29, saying that she told herself she would "have to do it well." 
Of course, we can't wait to see what Langford does next with her musical talent!