Here's Why Cardi B Escaped Gang Life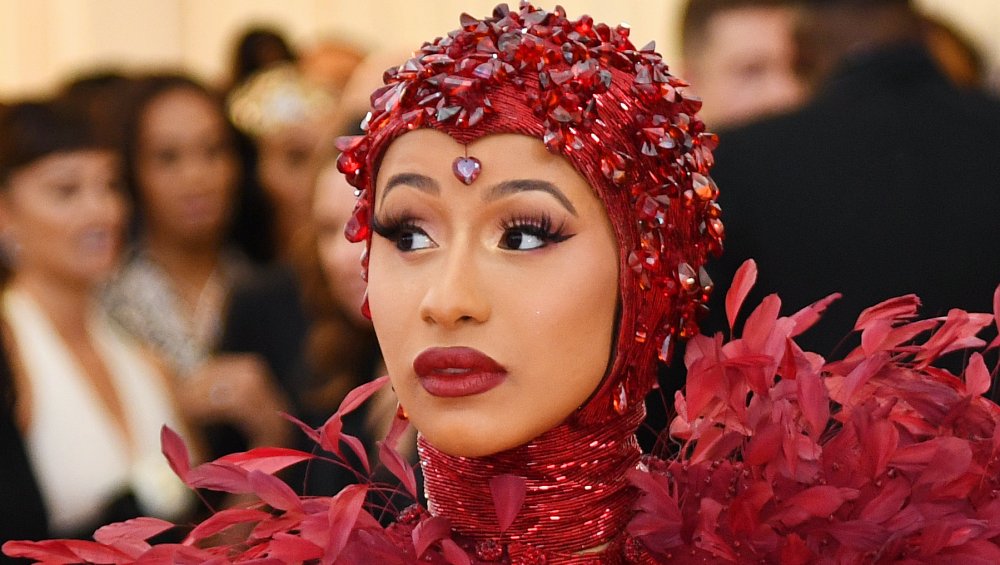 Dimitrios Kambouris/Getty Images
Everyone knows that Cardi B is a badass, and considering her early years in the Bronx, it's no wonder she's one tough cookie. However, some things that Cardi says and does have led people to believe that Grammy-winning rap star is also a member of the Bloods – a gang that originated in Los Angeles and became fierce rivals with the Crips.
The record-breaking musician used to be vague about her allegiance to the Bloods, seemingly alluding to it by persistently touting the gang's color — red — and by monkeying with the alphabet. In her massive hit, Bodak Yellow, she raps: "These is red bottoms, these is bloody shoes." A 2017 feature in New York magazine noted the dress code for her dream wedding ( "Everybody got to be wearing red") and her tendency to replace the letter "C" in words with the letter "B." She has called things "bute" instead of "cute" in her Instagram stories and has referred to herself as "Binderella." This is something that Bloods do, per KollegeKidd, and in turn, Crips reportedly switch "B" to "C" in certain words and wear the color blue. 
However, it wasn't until a GQ cover story that Cardi really opened up about her experiences with gang life and why she hadn't spoken openly about it in the past. 
Cardi B explains why she reps the Bloods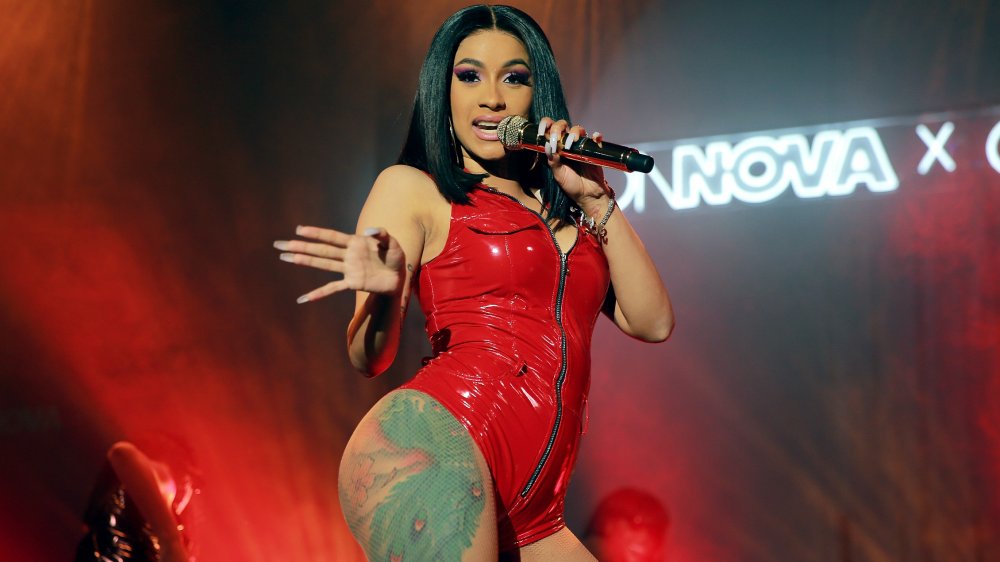 Rich Fury/Getty Images
Cardi B said she escaped gang life but still reps the Bloods, and here's why:
"When I was 16 years old, I used to hang out with a lot of Bloods. I used to pop off with my homies. And they'd say, 'Yo, you really get it poppin'. You should come home. You should turn Blood.' And I did. Yes, I did," she told GQ, But at the end of the day, Cardi B had bigger plans. "Sometimes it's almost like a fraternity, a sorority ... Sometimes you gotta do certain things to get higher, to get higher and higher. You're doing all of that and you not making money off of it. That's why I don't talk about it much. Because I wouldn't want a young person, a young girl, to think it's okay to join it."
Cardi is focused on her "shmoney," and gang life just wasn't going to get her the kind of bankroll she wanted. "You could talk to somebody that is considered Big Homie and they will tell you: 'Don't join a gang.' The person that I'm under, she would tell you, 'Don't join a gang.' It's not about violence. It's just like — it doesn't make your money."
Why does she maintain any affiliation? "I rep it, because I been repping it for such a long time," she said.  
Cardi B doesn't recommend joining a gang for this reason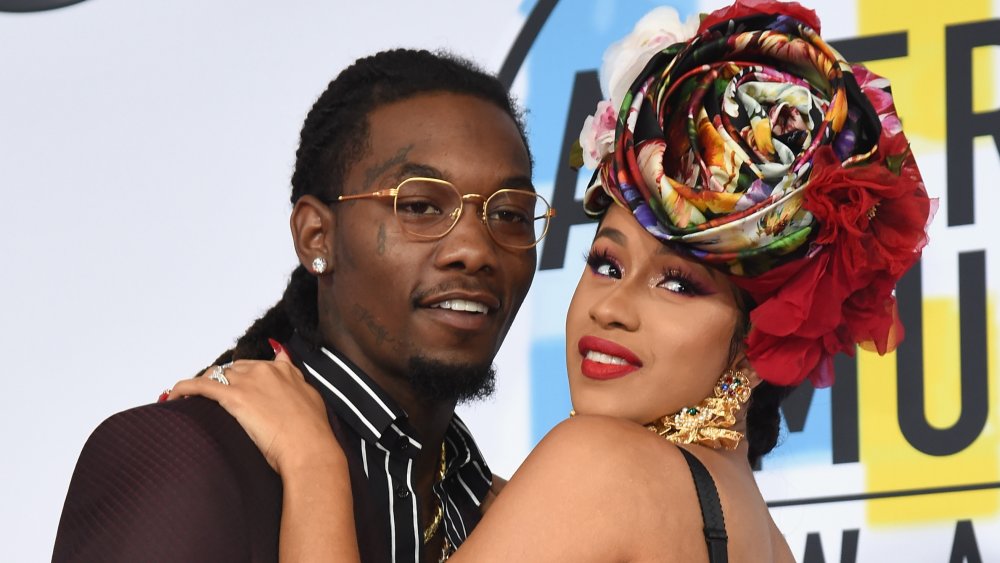 Kevin Mazur/Getty Images
Cardi B told GQ that she used to be more tight-lipped about associating with a gang because she thought it would negatively affect her career. 
"People always be like, 'Oh, Cardi never used to rep it when she wasn't making music.' Yeah, because I already got signed. I can do that now. I'm smarter than what people think," she said. "There's so many things that I limited myself because I wanted a million-dollar contract. When I do interviews, I don't talk about it, because I will lose my endorsements. But since the cat is out of the bag that's how I feel. Why? For what? Why would you join a gang?"
People also sometimes think that her husband, Migos member Offset, is part of a gang. He was arrested for "felony drug possession and felony possession of loaded guns" in April 2015, reported TMZ, and in order to get out on bond, he had to convince the judge that he had no gang affiliation. The prosecution reportedly argued that he "gang-related tattoos" signaling that he was the CEO of the Black Migos Gang, but according to Offset, that's just the name of a record label. 
Bottom line: Cardi B now thinks gang life is a bad move. "If somebody was to tell me right now, 'I want to join a gang,' I would tell them that it's a waste of your money, it's a waste of your time," she told GQ.