The Dramatic Transformation Of Saweetie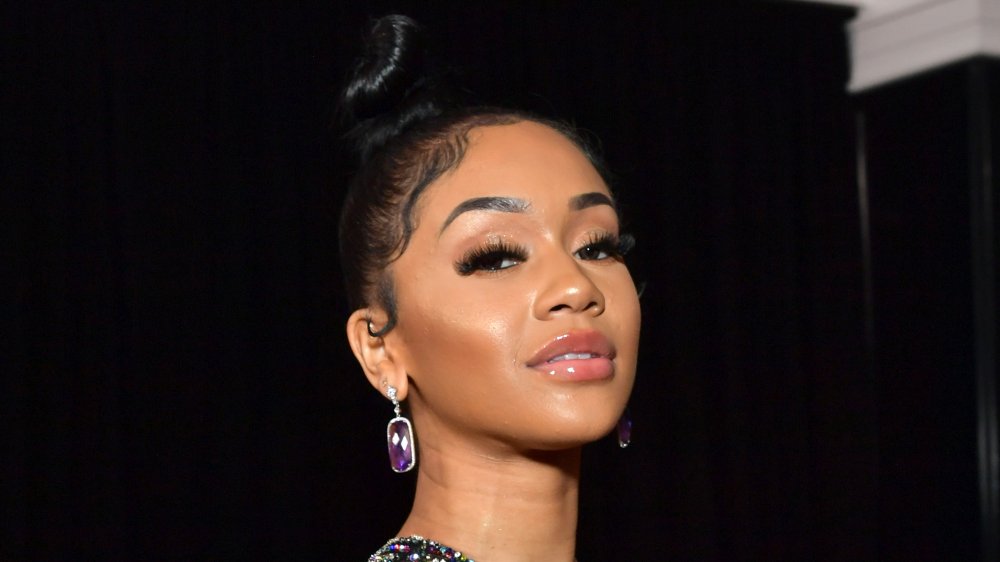 Emma Mcintyre/Getty Images
While most female rappers are beefing and arguing for the "Queen of Rap" title, Saweetie (born Diamonté Quiava Valentin Harper) is having fun, making music, falling in love, and still racking up awards and accolades in the process. In a few short years, the Sacramento native has made enough noise that she's become a mainstream artist, far from her SoundCloud origins.
Saweetie first cultivated a strong following through her freestyles over vintage beats, then transitioned the traction into commercial hits, such as her 2019 single "My Type," which has over 90 million views on YouTube as of this writing. Her "pretty girl" aesthetics boosted her social media presence and her "Icy Girl" fan club — she has six million Instagram followers and counting.
Along with her very pink army, rapper Quavo from the trio Migos is also a fan of his girlfriend of more than two years, per GQ. Fame and fortune is fairly new for Saweetie, and she went through a few changes after transitioning into celebrity status. Here's where Saweetie really comes from.
Saweetie has surprising family roots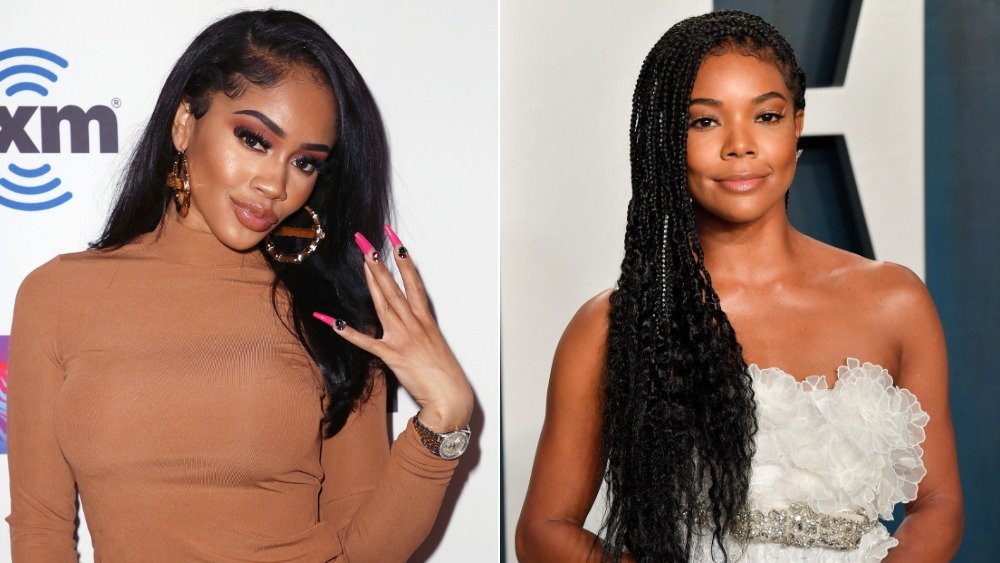 David Livingston, Allen Berezovsky/Getty Images
Though Saweetie is talented and can command a stage, the "pretty girl president" was also born into a fame-adjacent family. According to a 2018 interview with Rolling Stone, Saweetie's grandfather is former San Francisco 49er Willie Harper, and her father Johnny Harper played at San Jose State University. 
If that wasn't enough of a sign (or you're not that into football), the "Tap In" rapper is also the cousin of actress Gabrielle Union. Union gave her Instagram followers a look into her family tree during a 2018 tribute to singer Kehlani. The Being Mary Jane star wrote that Kehlani "collabs with other great talent like my little cousin @saweetie."
The A-list celeb later addressed the many swirling questions on Twitter by tweeting, "Yup. Her father and I are 1st cousins. Her grandma is my aunt Joanne Glass who I based Deliver Us From Eva on. #FunFact #DozensOfCousins." Mind. Blown.
Saweetie was a talented athlete and dancer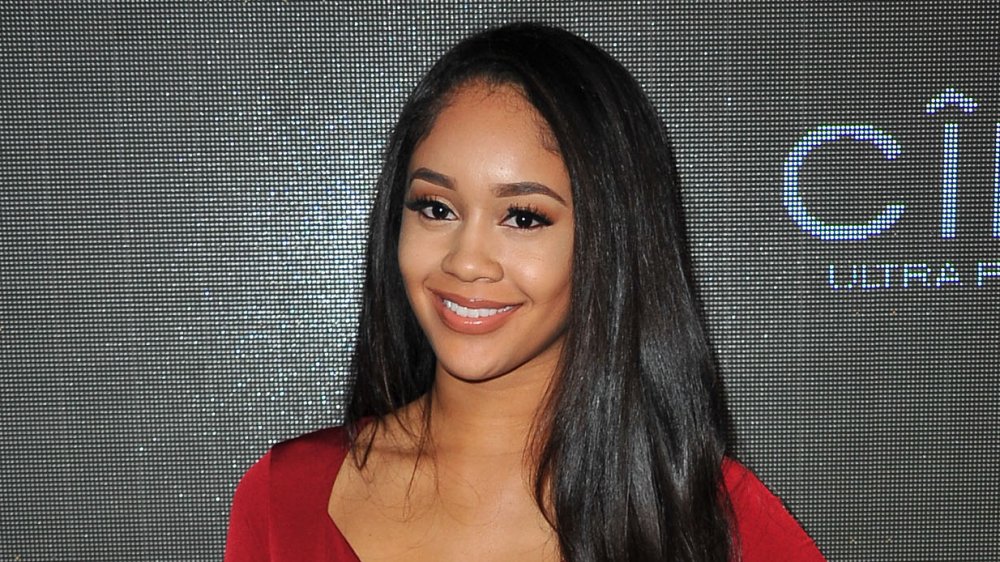 Allen Berezovsky/Getty Images
There may be an alternative universe where Saweetie, a woman with outrageously long nails actually plays professional football. Saweetie told Rolling Stone, "I'm really good at football," and who would doubt her with her athletic lineage? However, per her grandmother's request, teenage Saweetie skipped the football route and excelled at volleyball and track in high school instead. She then played powder puff football at San Diego State University as the team's quarterback before transferring to the University of Southern California. She graduated with a degree in business and communications.
Prior to her major collegiate move, the music-loving student athlete also danced for the San Diego State dance team. In July 2020, she posted a throwback video on Instagram from her college years with the caption, "I miss thiiiis 😭 how many of y'all knew I used to dance? lol might do it again...." Hopefully fans will get to see more of Saweetie's dance moves during the promotion of her forthcoming 2020 album Pretty B*tch Music.