The Truth About Ryan Serhant And Fredrik Eklund's Relationship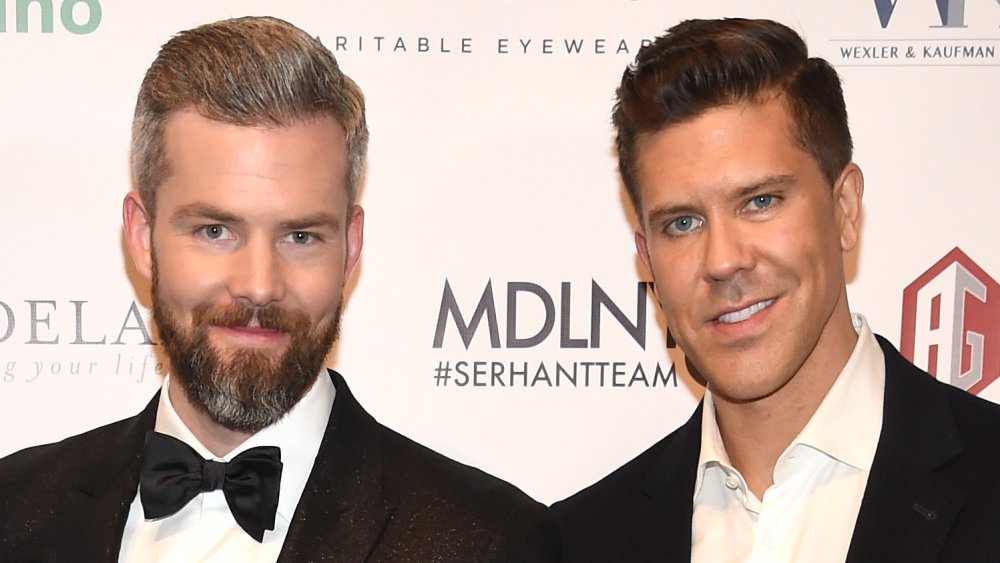 Dimitrios Kambouris/Getty Images
The stars of Million Dollar Listing: New York are highly successful, and to get there, they had to adopt a competitive attitude. Perhaps this explains why cast members Ryan Serhant and Fredrik Eklund didn't always get along. However, now that the two are both dads, they've appeared to squash their rivalry, although it wasn't an easy road. The fact is, they're both talented at what they do, including throwing shade at each other during their sit down interviews. "It's hard. Especially then when we watch the show and see what everyone said during interviews," Ryan said during an episode of MDLNY about reliving the feuds, per The Daily Dish. "It's always weird. I think I try my best to really separate what's the drama that is caught in those few minutes compared to the overall life that I have with these guys. But it is hard. It's a super competitive business." 
Back when they were feuding, fellow castmate Liu D. Ortiz told The Daily Dish, "They love each other, they just don't show it. I have this feeling Ryan is obsessed with Fredrik. Fredrik is obsessed with Ryan. I am obsessed with both. I just made that up, but it's funny."
Curious to learn more about this feud? We reveal more juicy tidbits after the jump. 
Fredrik Eklund accused Ryan Serhant of Instagram shadiness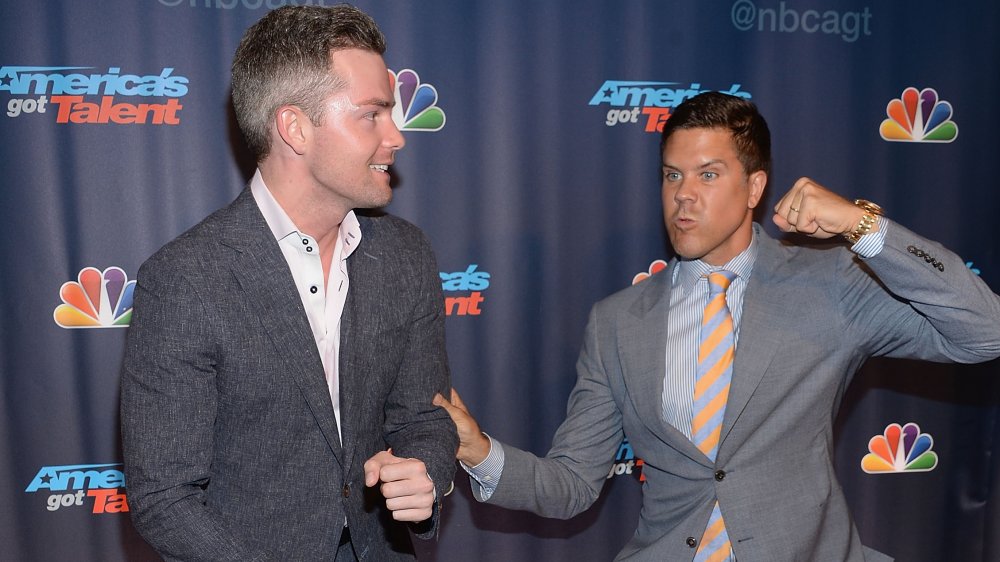 Dimitrios Kambouris/Getty Images
Things got especially heated between Million Dollar Listing: New York stars Ryan Serhant and Fredrik Eklund in Season 5 when Frederik accused Ryan of buying social media followers and likes. Ryan vehemently denied it all, telling The Daily Dish, "If it were true, I probably would have had a heart attack, but I was like, 'What is this?' Like if you can't think of anything negative to say about me, to the point where you have to start making up weird stuff, I felt bad for the people who do follow me because compared to Fredrik, I don't have that many [followers]. It was weird to be honest." 
At the time, Ryan also said that he and Fredrik, along with the other guys, aren't close off-camera. "It's cordial. I don't really see them all the time," he explained. "I have my own business, my own company, and I run around the city all day every day. So when we see each other, we hang out and we get excited about the ratings and we get sad about bad ones, but that's really the extent of it. We're not, like, having tea together," Ryan said.
But these days, things are a little smoother between the two men, even though they still do like throwing shade at each other now and again. It is what they do best, after all!
Ryan Serhant and Fredrik Eklund have matured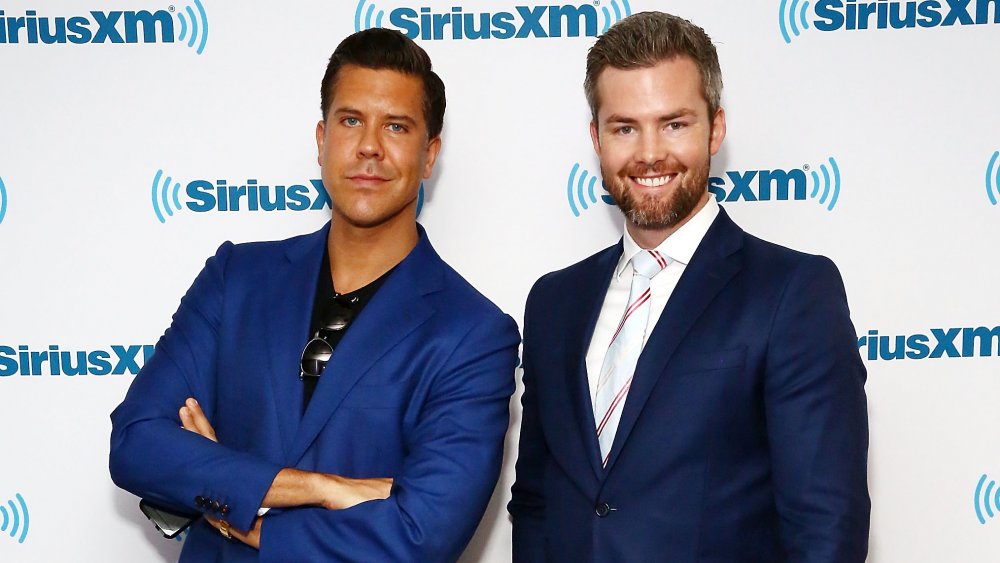 Astrid Stawiarz/Getty Images
Fredrik Eklund's twins, Freddy and Milla, were born via surrogate in 2017, and he and his husband, Derek Kaplan, have since been living a bi-coastal life ever since. Ryan Serhant married Emilia Bechrakis that same year, and they welcomed a daughter in February 2020, per People. These life changes might have inspired the colleagues to put the bickering behind them, as Fredrik told Ryan during a 2017 episode of MDLNY (via The Daily Dish), "I don't feel this hostility... We're cool. It's good," he said. It's not exactly a glowing endorsement of Ryan, but it's better than stealing listings and clients from each other, right? 
These two might never be best buds, but they do have a lot in common and know what makes for good television. So although they've taken jabs at each other and tried to one-up each others' sales, mutual respect exists. And that's what truly counts when it comes to doing business with each other.