The Untold Truth Of Morgan Beck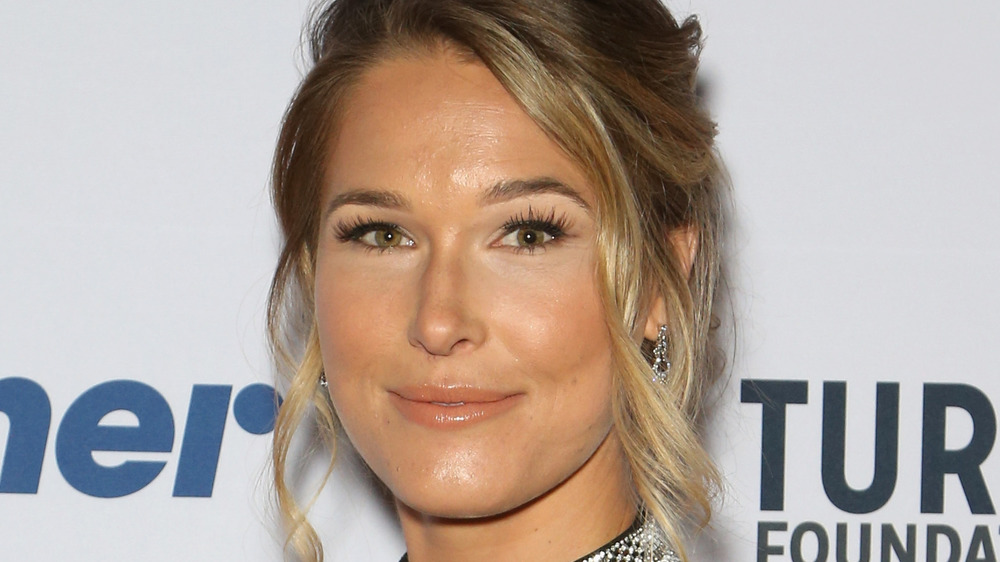 Gabe Ginsberg/Getty Images
Volleyball champion and model Morgan Beck is hard to miss. Born in Newport Beach, Calif., she excelled at volleyball in high school before going on to play for the University of California Berkeley.
Beck clearly gained notoriety for her volleyball skills, because in 2010, she was featured in a Nike ad campaign, according to People. By 2012, she was competing at the Olympics in London on the U.S. women's volleyball team. That year, she also made it onto Complex's list of "The 25 Hottest Athletes on the 2012 US Olympic Team." While lists like the latter are pretty silly, Beck is certainly stunning and worthy of the athletic attention.
Back in 2002, Beck attended the Winter Olympics in Salt Lake City with her family when she was still a pre-teen. One night, the family noticed partying and loud noises coming from their hotel neighbors. Turns out they were staying next to Olympian ski superstar, Bode Miller. "All I hear is music, people screaming and sure enough it's all of Bode's buddies," she recalled in a 2013 interview with USA Today. "He [had] the condo next to us. My parents checked it out, came back and said, 'Oh, that Bode Miller!"
As it turns out, ten years later, Beck wound up marrying Miller! Keep reading.
Morgan Beck turned down Bode Miller many times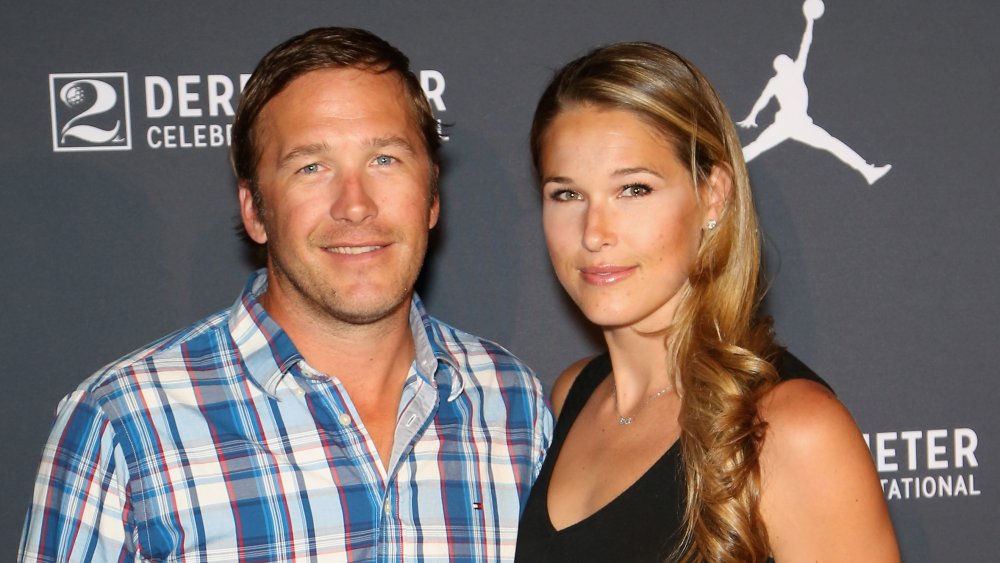 Gabe Ginsberg/Getty Images
Volleyball star Morgan Beck certainly knew of U.S. Olympian skier Bode Miller long before they decided to get hitched. In fact, she turned him down consistently!
Ten years after her first introduction to Miller, where he irritated her family at their hotel thanks to his rambunctious partying, Beck met Miller again. It was 2012, and she was playing a volleyball tournament in Fort Lauderdale, Fla., according to USA Today. Miller asked Beck out every day of the tournament, and she turned him down each time.
He wasn't exactly deterred and said to her, "Well, I'm going to come to your tournament tomorrow."
She responded: "Please don't come. I don't want you there. I don't want any distractions."
Needless to say, Miller didn't listen. After the final game, he walked toward Beck and she thought, "Oh my gosh, he needs to just disappear."
He said to her, "I don't want to freak you out, but we're soul mates," she recalled, via USA Today.
Turns out, Miller was right. According to The Gazette, he bought an engagement ring a month and a half after meeting her. Miller and Beck's powerful connection has helped them survive some serious heartbreak together.
Morgan Beck and Bode Miller suffered loss after loss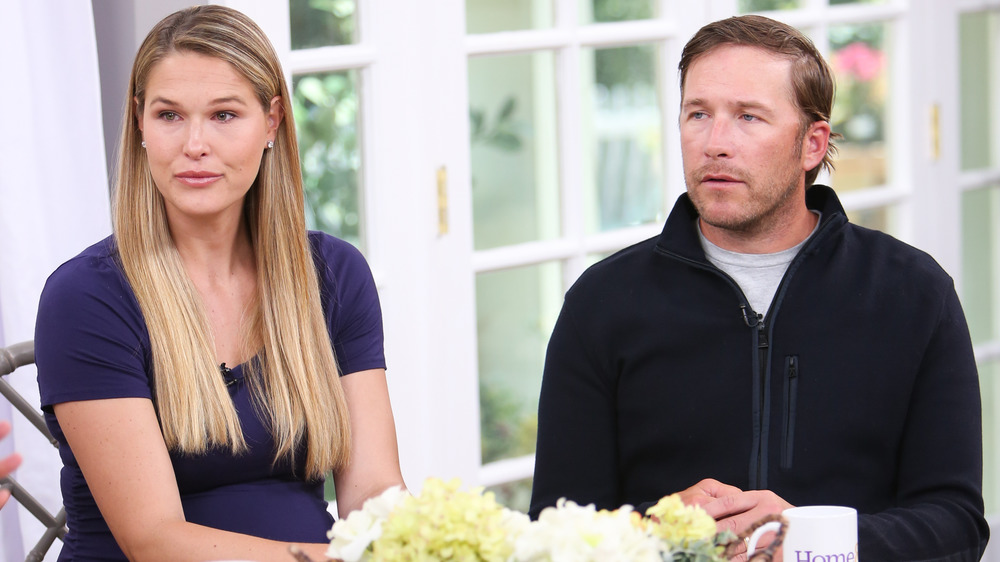 Paul Archuleta/Getty Images
While Morgan Beck and Bode Miller obviously have love on their side, the couple has gone through several harrowing events throughout their relationship. 
In January 2013, as a newly married couple, Beck suffered a miscarriage, according to USA Today. Then in April 2013, Miller's brother, Chelone, died of a seizure that may have been related to a "traumatic brain injury he sustained in a motorcycle accident in 2005," according to USA Today.
Tragedy struck again in June 2018, when Beck and Miller's 19-month-old daughter, Emeline, died by accidental drowning in a pool. According to Us Weekly, the tragedy occurred while Beck was pregnant with their son, Easton, who was born in October 2018. The couple also has a son named Nash, who was born in May 2015, and twin boys Asher and Aksel, born in November 2019. Miller also has a daughter named Neesyn, born in February 2008, and a son named Samuel, born in February 2013, from previous relationships.
Since the loss of their daughter, Beck and Miller have worked hard to raise awareness about the importance of teaching toddlers to swim and how to make life safer for little ones around water. "The skills that you learn to independently self-rescue are the most important things you can teach your child," Beck told the Today show in a segment about Infant Swimming Resource (ISR) self-rescue instruction.