Jacqueline Laurita's Daughter Ashlee Is Separating From Her Husband. Here's What We Know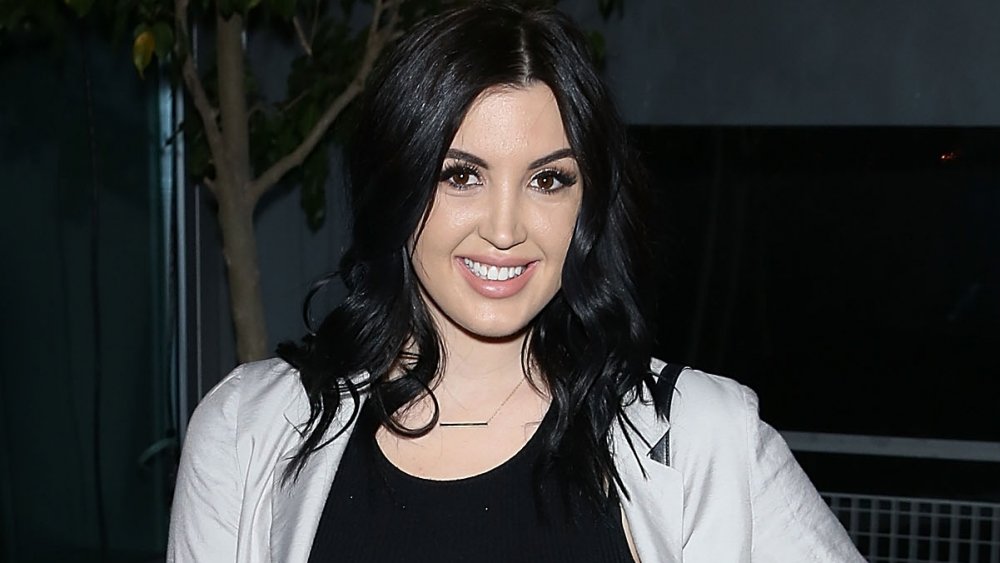 Manny Carabel/Getty Images
Longtime Real Housewives of New Jersey viewers have "known" Jacqueline Laurita's daughter Ashlee Holmes since she was a high school student. Back then, she was "Ashley Holmes," before changing the spelling to "Ashlee" in 2011. Then in August 2018, she changed her name again, becoming Ashlee Malleo when she married Pete Malleo at the City Clerk's office in Manhattan. The couple got engaged in February 2016, a moment that was filmed for Season 7 of the show. At the time, Jacqueline told Bravo's The Daily Dish, "Chris [Ashlee's stepdad] and I are thrilled to announce the engagement of our daughter Ashlee Holmes to her longtime best friend and boyfriend Peter Malleo!" 
A month after their engagement, Ashlee and Pete announced that they were expecting their first child together, which was also filmed for Real Housewives of New Jersey episode. The couple welcomed their son, Cameron Hendrix Malleo, on August 30, 2018, which her mom Jacqueline live-tweeted every step of the way. Ashlee shared some meaningful milestones on RHONJ Season 7, but she and her mom have not been on the show since that season wrapped. 
Although it seems like her time on reality TV is over, Ashlee continues to share parts of her personal life on social media. However, Ashlee hasn't shared any photos with Pete since February 2020, which was a picture of them sitting on a bench with their son, which makes sense given the recent news that they've separated. Find out what went wrong after the jump.
Ashlee Holmes finally addressed the speculation
Ashlee Holmes announced her separation from husband Pete Malleo on July 23, 2020, People reported. The RHONJ alum confessed via Instagram, "I've been trying to find the right words to share this news," admitting, "It's something that has been weighing pretty heavy on my heart, and I feel that it's best for my healing process to just put it out there." 
Ashlee wrote, "A lot of you have sent me so many message [sic] over the last few months. Some of you have even left comments on certain posts of mine with speculation," presumably about Pete's absence in her social media posts.
She also acknowledged her time in the public eye, writing, "I've always been an incredibly open and honest person. Although no one is entitled to the details of my private life, I have always chosen to share them with you. I acknowledge and understand the fact that such a significant part of my life has been documented on television." She then revealed the actual news, telling her followers, "Those of you who follow my husband Pete and I on social media have naturally become invested in our lives over the years. That being said, Pete and I have decided to separate."
She did not give a reason for the split and, as of this moment, he hasn't posted anything on his Instagram account about their decision to separate. Additionally, there is no indication that either of them as filed for a divorce.
Ashlee Holmes is focused on co-parenting
Although Real Housewives of New Jersey fans did not see a lot of Ashlee's romance with Pete Malleo, they have been in each other's lives for a decade. In her Instagram Story statement about the split, Ashlee wrote, "Pete and I have been through so much together over the last ten years of our lives as not only best friends, but partners in navigating parenthood." The mom added, "This was a difficult decision for us. We intend to always be in each other's lives, and continue to support one another as we grow as parents to our son Cameron, who we both love more than anything." 
Ultimately, Ashlee seems to be focusing on the positive moving forward, sharing, "Our new goal in our journey through life together is to become the best co-parents that we are capable of being." 
Ashlee is understandably cautious about how trolls may respond to the split, writing, "Regardless of your opinions, we ask that you please think of our son and try your best to respect our family during this time. There are a lot more devastating things going on in the world right now to be concerned with than this 'news.' Thank you to all who took the time to read this. Please, stay safe!"
Ashlee's fans might miss hearing about her life on Real Housewives of New Jersey, but it is probably for the best that she and Pete split during a more private period.