Fans React To Taylor Swift's New Folklore Album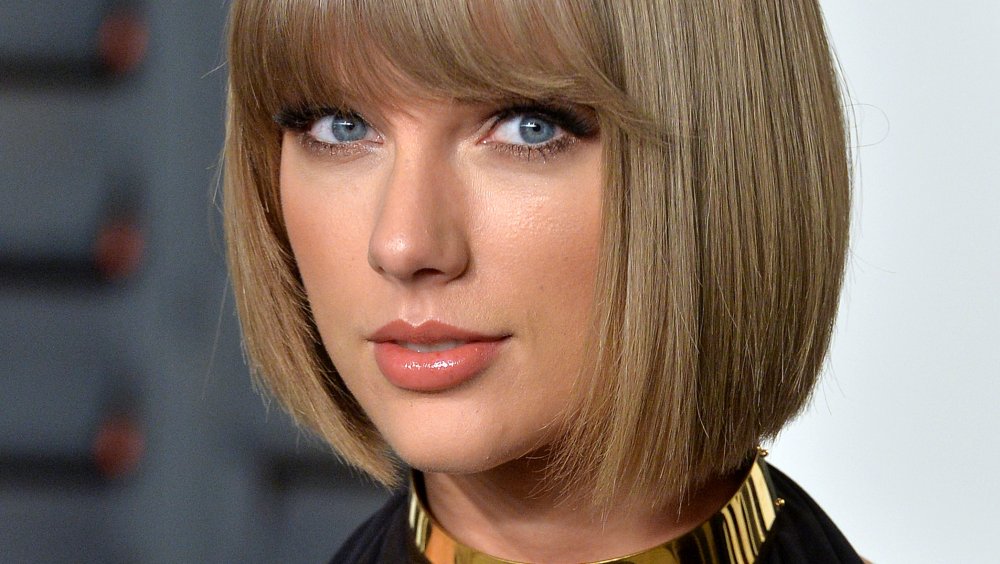 Anthony Harvey/Getty Images
Folks, how do we say this? 2020 hasn't been ideal. But on July 23, fans of Taylor Swift found a reason to be happy when the multi-Grammy award winner announced on social media that she had recorded a follow-up to last year's "Lover" during lockdown – and it would be released in less than 24 hours. "Most of the things I had planned this summer didn't end up happening, but there is something I hadn't planned on that DID happen. And that thing is my 8th studio album, folklore," Swift wrote on Instagram. "Surprise. Tonight at midnight I'll be releasing my entire brand new album of songs I've poured all of my whims, dreams, fears, and musings into."
Mostly produced remotely by The National's Aaron Dessner with contributions from indie darling Bon Iver, Swift dropped the 16-track album on an unsuspecting public without much fanfare or marketing, because much like the rest of us, Swift had plenty of time for self-reflection in 2020. "Before this year I probably would've overthought when to release this music at the 'perfect' time, but the times we're living in keep reminding me that nothing is guaranteed," she explained. "My gut is telling me that if you make something you love, you should just put it out into the world. That's the side of uncertainty I can get on board with. Love you guys so much."
Your fans loved it too, Taylor. Let's sing along to some of the best reactions to Taylor Swift's "folklore."
The anticipation for Taylor Swift's folklore was too much
"Taylor Swift really said drop everything now," a Twitter user wrote. As you might expect, social media lost it over the announcement of brand new Taylor Swift music. "WE JUST WANTED A SELFIE OR SOMETHING FROM TAYLOR SWIFT AND WE GOT A WHOLE ALBUM. HONESTLY, THIS IS AMAZING," one user tweeted in the all caps parlance of breathless ecstasy. And the cover art (above)? Big hit. "A TAYLOR SWIFT ALBUM WITH EARTH TONES AND ENCHANTED FOREST VIBES???????," one user asked, adding, "SHE DID THIS FOR ME SPECIFICALLY."
Another user quipped that Swift was the hero we need in these challenging times, tweeting: "Society: 2020 is ruined, there's no way I can get better Taylor: hold my white wine." While Swift may not save 2020, her fans finally have something to put in their day calendars. "Starting tomorrow, I will only be engaging with Taylor Swift-centric conversations that is all," tweeted another freshly anew Swiftie. Of course, Swift is famously known for dropping Easter eggs months before she drops a new album, but fans didn't get any for "folklore" and that sent them into an existential crisis. "There wasn't even an Easter egg how were we supposed to prepare @taylornation13 @taylorswift13 #folkore," one user lamented.
Needless to say, the hype for Taylor Swift's "folklore" was real. Then came midnight...
The reviews for Taylor Swift's foklore are in
Shortly after midnight, the reviews for "folklore" came in hot. BREAKING: people liked it. "FOLKLORE IS TAYLOR SWIFT'S BEST ALBUM. NO DISRESPECT TO OTHER ALBUMS BUT IT'S OVER FOR THE OTHERS IM SORRY," one clearly smitten Swiftie tweeted. Another user praised Swift's songwriting prowess while hilariously reminding us what most of us did during the quarantine, tweeting: "Taylor Swift wrote 'my tears ricochet' by herself while we were all feeding our sourdough starter."
According to another Swift superfan, "folklore" couldn't be better. "This is Taylor swifts best album. [folklore] production is not over the top and perfect for what she was going for and really helped zone in on the lyrics while still being complex. The lyrics are by far her most complex and her best. The whole album is just perfect no flaws 10/10," they wrote. Another fan summed up one of the side effects of listening to Swift's new tunes: "Taylor's album making me want to hold a coffee mug with two hands and cut bangs."
The contemplative and subdued nature of the album is widely different from Swift's previous offerings, but it seemed her gamble paid off. "I don't expect anything on Folklore to smash on pop radio. I don't expect it to be a 'yaasss!' album," a fan tweeted, adding, "It'll be that gorgeous, impeccably crafted critically acclaimed album we got during a difficult time that will sit as a standout in Taylor's discography."