Bill Gates' Daughter Looks Just Like The Billionaire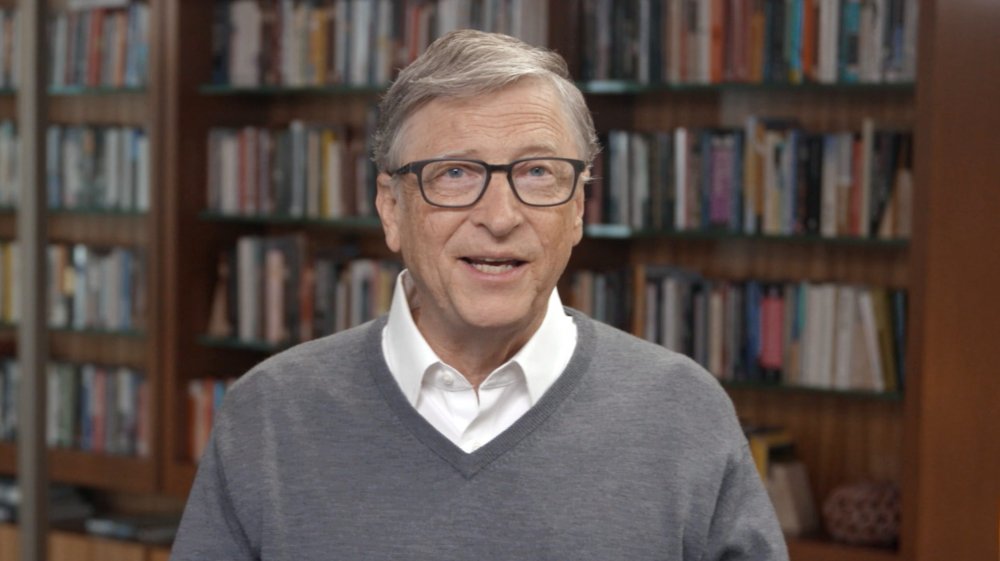 Getty Images/Getty Images
Bill Gates' daughter Jennifer Gates looks quite a bit like her old man. The business magnate — who's worth $113 billion and the second-richest person in the world next to Amazon's Jeff Bezos, per Business Insider — hit the ground running in 1975. After graduating from Harvard University, Bill co-founded Microsoft with Paul Allen. It wasn't all booming business; in 1979, the company grossed only about $2.5 million, per Biography. But Bill hunkered down, and in 1980, formed a nonexclusive partnership with IBM, according to OZY, unveiling the modern operating system that catapulted him into the tech giant we know today.
As for his personal life, Bill has three children with his wife Melinda Gates, who he married in 1994: Rory John Gates, Phoebe Adele Gates, and the aforementioned Jennifer. It must be strange to be the child of the world's second-richest man, right? In an interview with Sidelines Magazine in 2016, Jennifer spoke about how she's using her position of privilege for good. "I was born into a huge situation of privilege," she told the publication. "And I think it's about using those opportunities and learning from them to find things that I'm passionate about and hopefully make the world a little bit of a better place."
So, what is Jennifer passionate about? You may be surprised. Let's take a look at a side-by-side with her pops and see what the daughter born into Microsoft royalty is up to.
Despite their physical resemblance, Bill and Jennifer Gates have different interests
Ed Kashi/Getty Images; BACKGRID
One can see the resemblance between the beautiful Jennifer Gates and her billionaire philanthropist dad Bill Gates, especially in his early days. They have a similar eye-line, smile, and hair color. But business-wise, Jennifer is going her own way.
According to Business Insider, she graduated from Stanford University in 2018 and is currently attending medical school in New York City. The New York Post reported Jen's parents bought her a $5 million home adjacent to the campus. And hold your horses — Jennifer is also an accomplished equestrian and show jumper. She's been horseback riding since she was 6, and according to Business Insider, has considered going pro and grew up competing against Eve Jobs, daughter of the late Steve Jobs.
In January 2020, Jennifer also made a personal announcement — her engagement to longtime boyfriend Nayel Nassar, who is also an equestrian and show jumper. She posted the news on Instagram and her dad chimed in, commenting on the post, "I am completely thrilled!"
Jennifer seems to have a tight bond with her folks, who she called "incredibly hardworking people" in her interview with Sidelines Magazine. "It has definitely rubbed off on me as I find my way towards my own passions," she said. The Gates' foundation has contributed more than $50 billion to global health, poverty, education, and other causes, according to their website. Which sort of makes up for Bill not knowing how much groceries cost.