Taraji P. Henson's Son Looks Just Like The Actress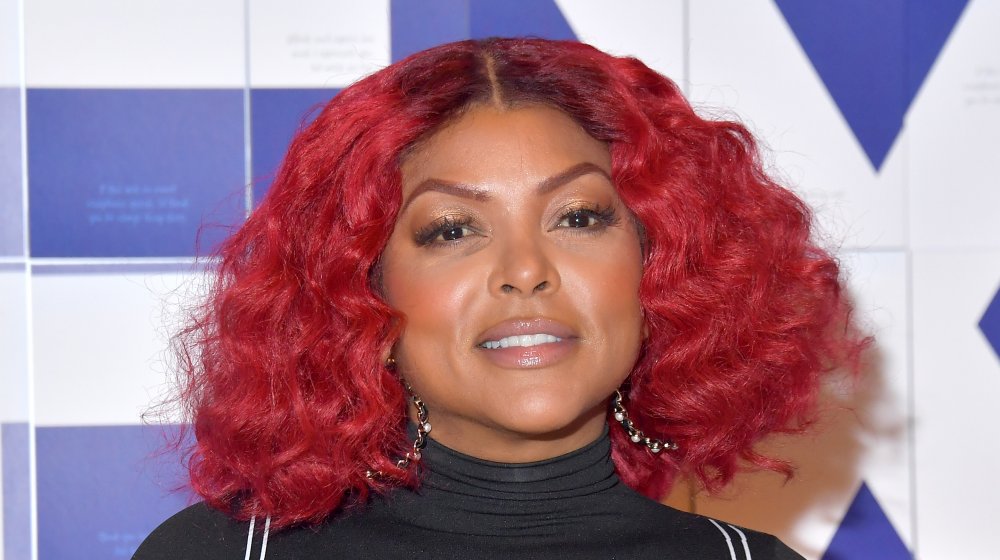 Michael Loccisano/Getty Images
Unlike many actors who pursued a career in front of the camera early in life, Taraji P. Henson got a (comparatively) late start. Though many first knew her Jody's girlfriend in the 2001 dramedy Baby Boy, she began acting at the age of 27 in the 1997 television series The Parent 'Hood. From humble beginnings of one-liner roles and background appearances (according to her IMDb profile), Henson soon dominated Hollywood, earning multiple awards including an Academy Award for her role in 2008's The Curious Case of Benjamin Button.
Through each success and monumental moment, the Think Like a Man star brings her son Marcell Johnson along for the ride. Henson gave birth to her only child in 1994. Marcell's dad was Henson's high school sweetheart William LaMar "Mark" Johnson, who was fatally stabbed multiple times in 2003 (per Heavy).
It's normal to catch Marcell next to his mother on red carpets, but we may see him out in Hollywood shining in his own light soon enough.
Marcell Johnson went to therapy after his father's death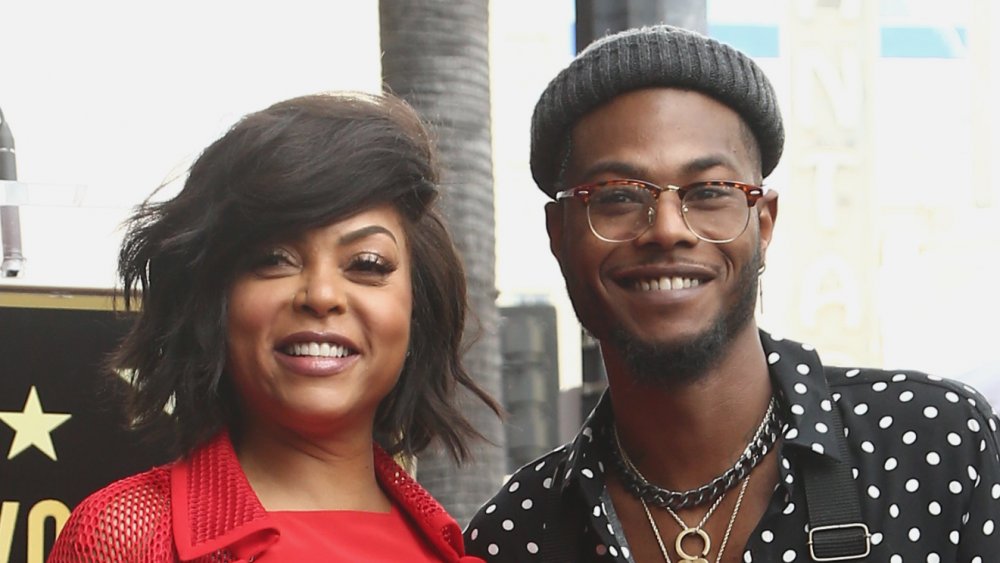 Tommaso Boddi/Getty Images
According to a 2019 interview with Extra (via Daily Mail), Taraji P. Henson and her son Marcell Johnson both benefited greatly from seeing a therapist following the brutal murder of her ex-boyfriend and Marcell's father, William LaMar "Mark" Johnson, in Washington D.C. Shortly after Johnson's death, Henson's own father also passed away.
"It's tough when you are in a dark place," she said. "Thank god I had really incredible people around me — since I've seen a therapist, it helps me tremendously."
She went on to say, "I have a son that I've been raising by myself. His father was murdered here in Washington, D.C. My father died two years later. That was very traumatic for us, and when it was time to start looking for someone that we felt safe talking to, it was like searching for a unicorn, a purple one, so I felt compelled to jump into action." 
Henson has remained a vocal advocate for mental health resources for Black Americans.
Marcell Johnson is interested in multiple creative ventures
It looks like Marcell Johnson could potentially be a big name like his mother, but in a different way. In 2013, Johnson took a liking to modeling, and mommy Taraji P. Henson approved. She posted a photo of a younger Johnson on Instagram with the caption, "Be different! Get SQUARED UP!!! @mysquarebear I love everything about this brand....especially the model! Hehehe." 
Johnson continued his modeling career through 2018 and walked in that year's New York Fashion Week showcase for designer Edwing D'Angelo. It was another proud moment for Henson, who posted on Instagram, "PROUD MOMMY MOMENT!!!!My son @filet_marcell on his runway debut." 
However, the aspiring model is more than just a pretty face. He's also a talented actor with a few acting credits to his name, per IMDb — primarily as a recurring character on television series Empire alongside Henson. Wherever Johnson ends up in the future, at least he'll have the best support system in the business.