The Truth About Taraji P. Henson's Fiance, Kelvin Hayden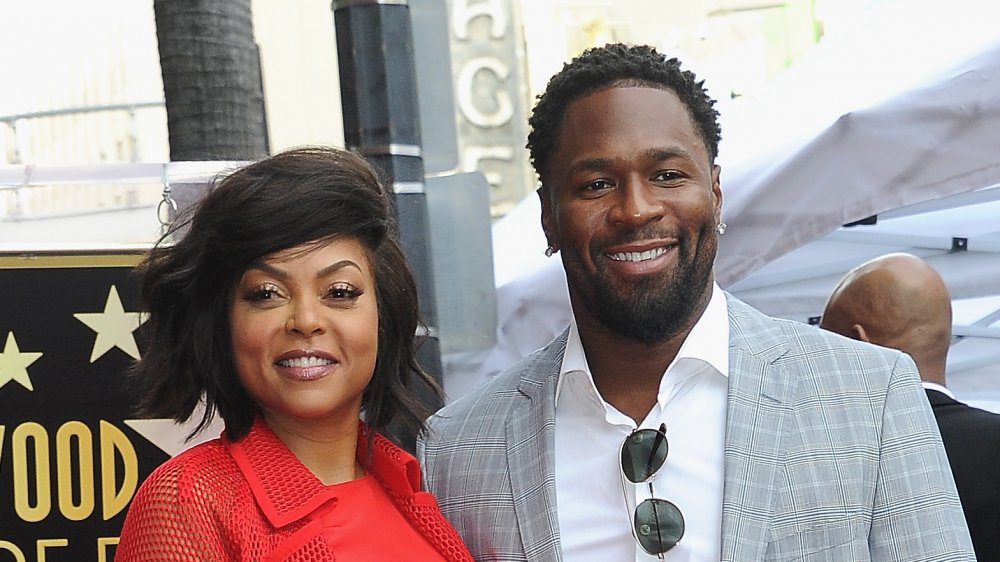 Albert L. Ortega/Getty Images
Taraji P. Henson has come a long way from playing Tyrese Gibson's girlfriend in the 2001 dramedy classic Baby Boy. The Academy Award-winning actress made a name for herself by delivering stellar performances alongside some of Hollywood's heavy hitters, including Brad Pitt in 2008's The Curious Case of Benjamin Button and Terrence Howard in the drama series Empire, making her one of the most sought-after leading ladies in the game.
To no one's surprise, the single mother of one is also sought-after off-screen. Being notorious for her kind heart and hilarious jokes, it makes sense that former football cornerback Kelvin Hayden had to make Henson his future wife in May 2018, after the pair had been dating for more than two years (via USA Today). 
Henson first confirmed the relationship in December 2017 on Essence's Yes Girl! podcast. "We've been together for two years," the I Can Do Bad All by Myself star said. "No one would really know that because I don't blast my info like that but I'm very happy." So what do we know about the leading man in this leading lady's life? Let's check out the real story of their love.
Kelvin Hayden was shaking in his boots when he proposed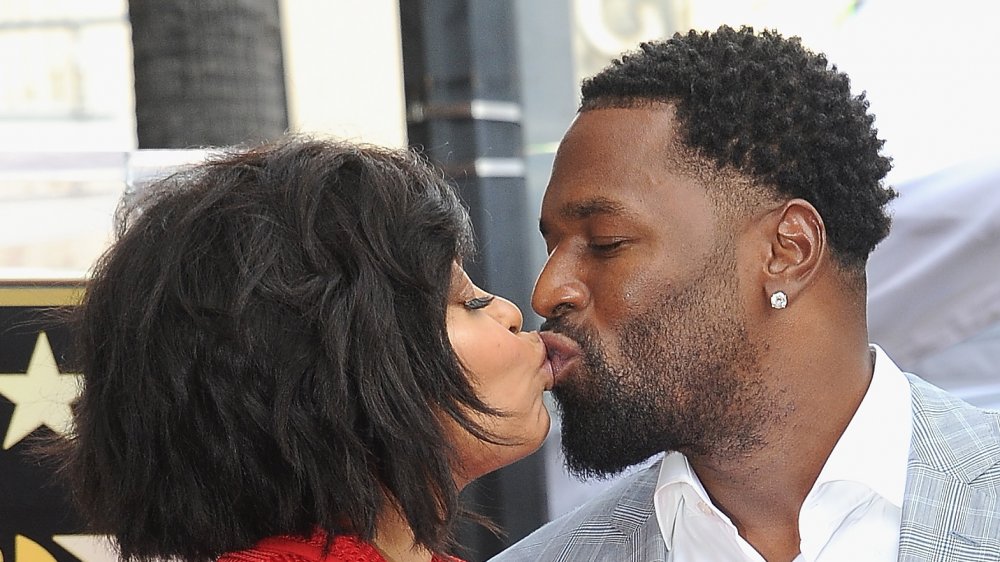 Albert L. Ortega/Getty Images
Though the two had discussed marriage a year into their relationship, Taraji P. Henson told Rolling Out in 2019 that her beau Kelvin Hayden was still super nervous to pop the question.
"[When he proposed] his hand was all clammy," Henson recalled. "[I was like] 'Dude, you have been quizzing me for a year about getting married. Do you think I'm gonna say no?'" Henson also boasted about wanting to wait for the perfect man — not just the "right" man — to come into her life. She said, "I didn't wanna settle. I just waited." She made the engagement Instagram official on May 14, 2018, with the caption, "He started with the Cartier love bracelet BUT that was my #Mothersday gift and then he dropped to his knee and I almost passed out!!!"
The two originally planned to tie the knot on April 4, 2020, but Henson revealed in an Extra TV interview in January 2020 that the couple pushed back the date to a new mystery day.
"I mentioned one date. It was 4/4/20 and we were really going to do it 4/4/20, but my wedding planner was like, 'Okay, in case it rains, we'll have umbrellas,'" she explained, "and I was like, 'You know what, never mind about April, let's move it later.'"
Kelvin Hayden and Taraji P. Henson both have kids of their own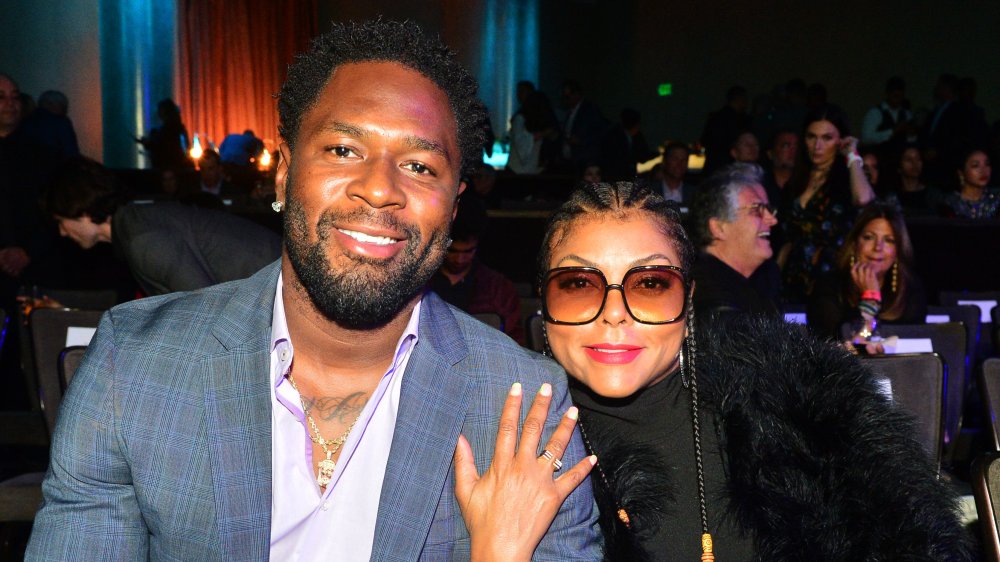 Jerod Harris/Getty Images
Taraji P. Henson gave birth to her son Marcell Johnson in 1994 and the pair seem to have a close relationship. The aspiring model has been seen on a few red carpets alongside his mom and even appeared in episodes of Empire, per AmoMama. Marcell's father William LaMarr Johnson was murdered in 2003 by a married couple after he confronted them about allegedly slashing his friend's tires. Henson told Star Magazine, "His dad was murdered when Marcell was nine. He's had to deal with life in a way that a lot of young kids haven't yet."
Her fiance Kelvin Hayden has two kids, son Kelvin III and daughter Kyra, from his relationships. It seems to be smooth sailing on the blended family front — at least since 2016, when Hayden and his son's mother Carla Boyd figured out their child support dilemma. Bossip reported that Hayden agreed to pay Boyd $3,500 a month and allow their son to live in Chicago with him instead of paying back child support. The court documents obtained by Bossip also state that neither party can allow baby Kelvin to call external partners "mommy" or "daddy." As long as Henson agrees to the many terms outlined in the agreement, there won't be a problem.
Like Henson said in a previous interview, everything is coming together.