The Heartbreaking Death Of Regis Philbin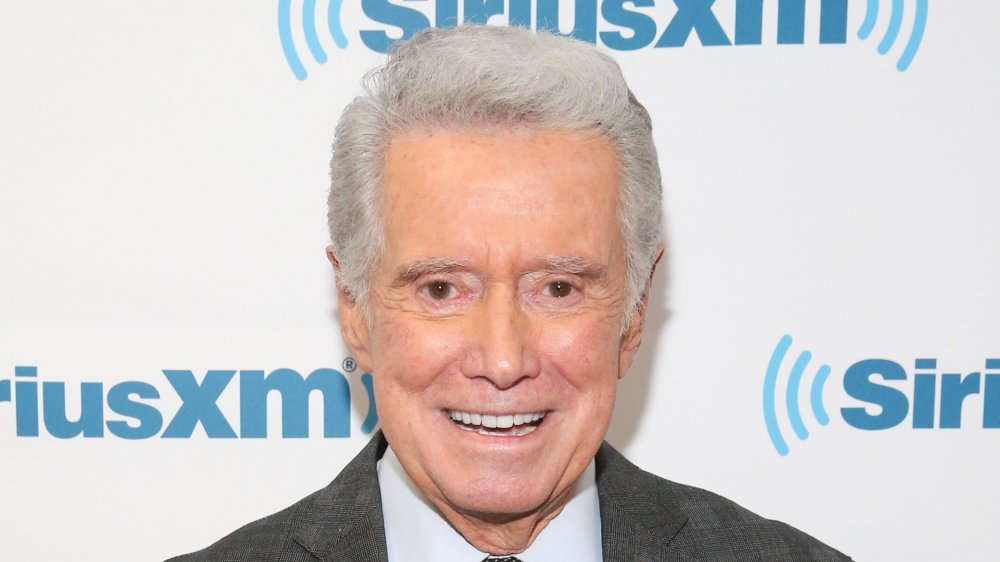 Rob Kim/Getty Images
Legendary TV host Regis Philbin died on July 24, 2020. He was 88 years old. In a statement to People, Philbin's family said, "His family and friends are forever grateful for the time we got to spend with him — for his warmth, his legendary sense of humor, and his singular ability to make every day into something worth talking about." 
Philbin's family told People on July 25 that he passed the night before of natural causes. They also wanted to send a thank-you to all of Philbin's fans who made such a difference in his life and theirs. "We thank his fans and admirers for their incredible support over his 60-year career and ask for privacy as we mourn his loss," they said in a statement to People.
The Emmy winner was born in New York in 1931 and went to school at Notre Dame before enlisting In the Navy, according to The Hollywood Reporter. After two years in the service, Philbin went to Los Angeles to look for work in TV, though he struck out. In 1955, he landed a job as a page at NBC at Rockefeller Center in New York, and his entertainment career was born.
Regis Philbin broke TV records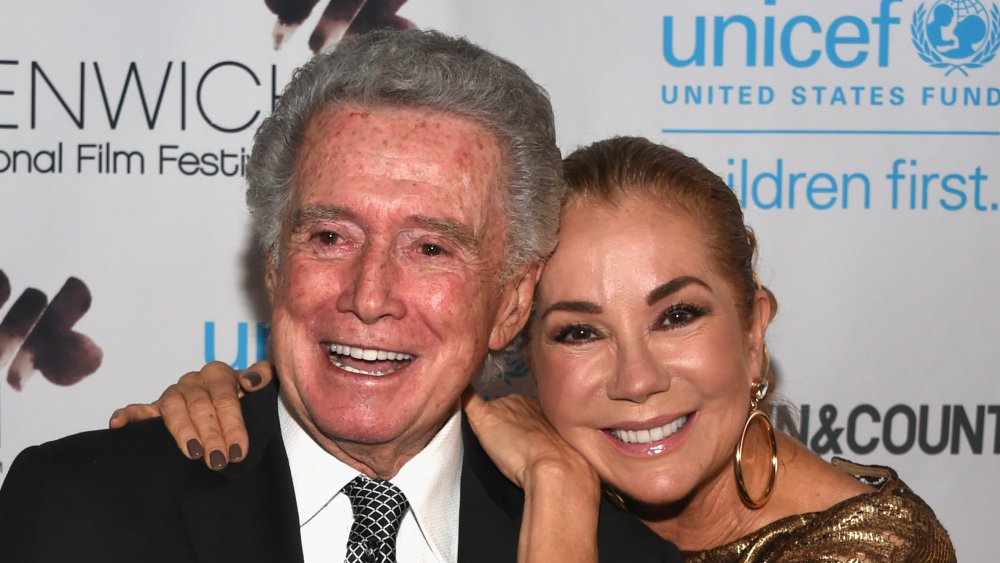 Andrew H. Walker/Getty Images
Regis Philbin is perhaps most well known for hosting the iconic game show Who Wants to Be a Millionaire? on primetime television, as well as his morning show Live! with co-hosts Kathie Lee Gifford and Kelly Ripa. In the more than 60 years he worked in TV, Philbin had various jobs on a number of shows and made an impact everywhere he went.
According to The Hollywood Reporter, the New York native hosted morning shows from Los Angeles to New York from the 1970s to 2011. He got his start in the 1960s on The Regis Philbin Show in San Diego, Us Weekly reports, before moving on to the big cities and bigger jobs.
He was inducted into the Broadcast Hall of Fame in 2006 for spending almost 17,000 hours on the air, according to the Guinness Book of World Records, THR reported. His work wasn't just limited to his hosting duties, though. He also appeared as himself on a few shows, including Seinfeld, How I Met Your Mother, and Night and the City. He even voiced Cinderella's stepsister Mabel in two Shrek films.
Though Philbin left Live! in 2011, he continued working, making guest appearances on other shows and even taking part in the 2020 Who Wants to Be a Millionaire? special on secrets from the show alongside new host Jimmy Kimmel. He's survived by his wife, Joy, and his children, Joana, Jennifer, and Amy.