Everything We Know About Olivia De Havilland's Death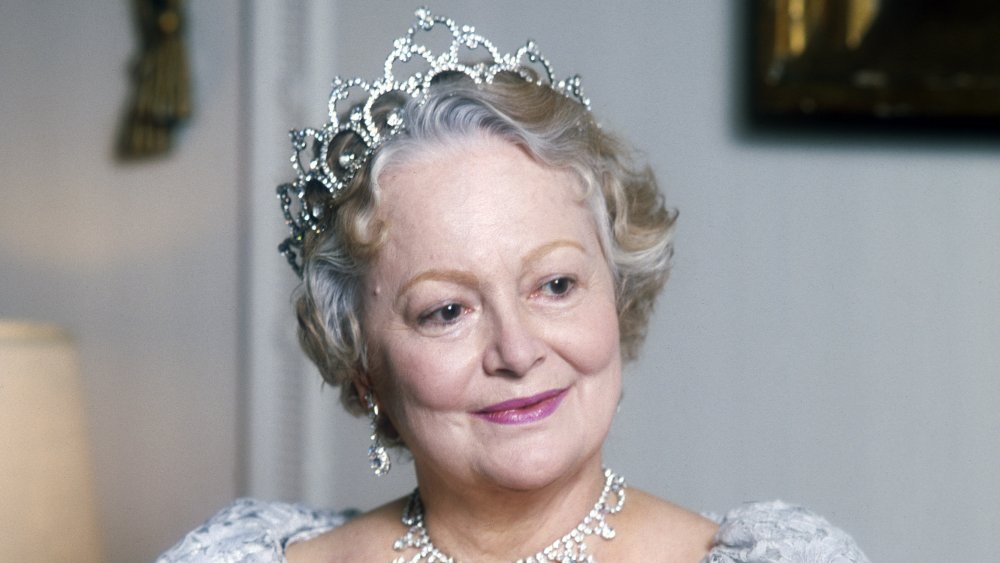 Peter Carrette Archive/Getty Images
One of the last living stars of Hollywood's Golden Age, Olivia de Havilland, has died at the age of 104 years old. Havilland — who died of natural causes in Paris, where she lived — was best known for her performance as Melanie Hamilton Wilkes in the 1939 film, Gone With The Wind. But she was in so many more movies, including having won two Best Actress Oscars for her roles in the 1946 To Each His Own and The Heiress from 1949, per The Guardian. 
De Havilland was born in Tokyo in 1916, but raised in California. Her first film ever was Max Reinhardt's lavish 1935 adaptation of A Midsummer Night's Dream. She is also known for having worked extensively with Errol Flynn, namely his movies The Adventures of Robin Hood, They Died With Their Boots On, and Captain Blood, among others, per IMDb. She eventually moved to Paris in the mid-1950s and started to do less acting, and even taught Sunday school there, The Guardian reported.
Per Today, de Havilland said of her retirement, "Life is too full of events of great importance. That is more absorbing and enriching than a fantasy life. I don't need a fantasy life as once I did. That is the life of the imagination and I had a great need for it. Films were the perfect means of satisfying that need." She was a tough cookie, too, and wasn't afraid to stand up to power. 
Olivia de Havilland sued Warner Brothers and FX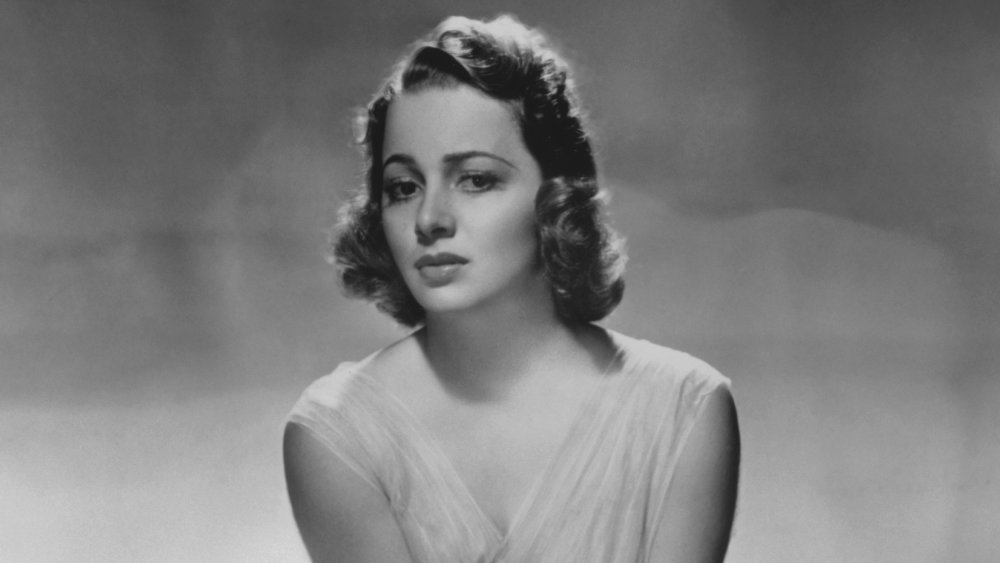 Keystone/Getty Images
Olivia de Havilland knew how to stand up for herself. For example, she had signed a contract with Warner Bros. back in the early days of her career, but always wanted to play more challenging and dynamic roles. Because of this, she had declined to do some movies and was suspended multiple times, despite her contract.
When her seven years were up, the studio insisted she had six more months to go, but she didn't think so, per The Los Angeles Times. In 1943, she hired a lawyer, Martin Gang, who fought that labor laws clearly stated the contract was for seven calendar years alone. She won and the Supreme Court upheld the decision. It's now known as the De Havilland decision and even helped Jared Leto have the court apply the rule to recording contracts, according to Vanity Fair. The two eventually became friends, per the outlet. 
De Havilland also sued FX over the use of her image in the network's 2017 show, Feud: Bette and Joan. She was 101 years old at the time and felt that the show, in which Catherine Zeta-Jones played her, misrepresented her character. "I was furious. I certainly expected that I would be consulted about the text. I never imagined that anyone would misrepresent me," she told The Los Angeles Times in 2018, claiming that the show portrayed her as a "vulgar gossip" and a "hypocrite." The Supreme Court declined to hear her case. 
Olivia de Havilland had a strained relationship with her sister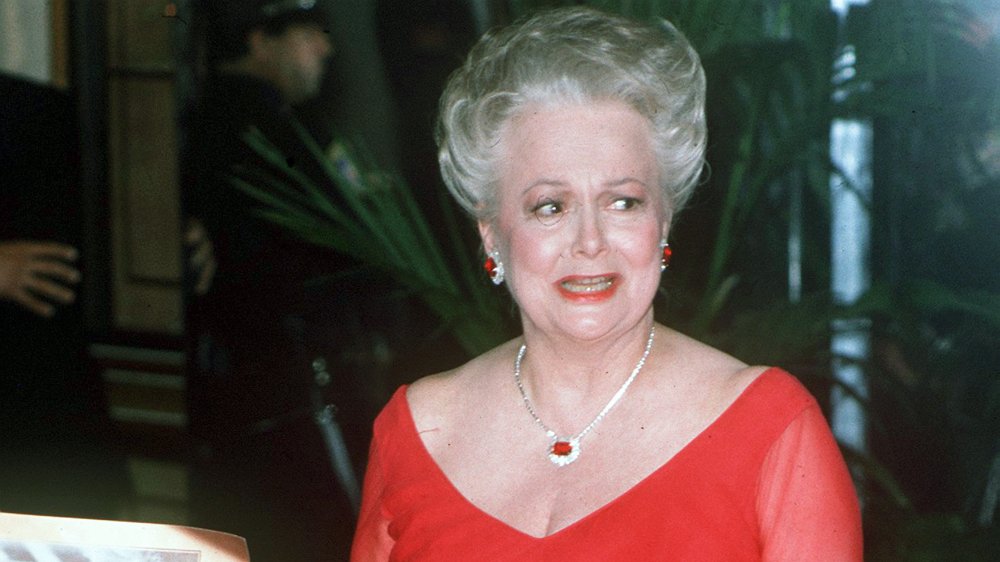 Kypros/Getty Images
Olivia de Havilland was embroiled in some off-screen drama, too. For example, she had a longstanding feud with her younger sister Joan Fontaine, who was also an actress. The two didn't get along since childhood, per the Los Angeles Times. Fontaine came out to Hollywood after her big sister, but won an Oscar before de Havilland. (Fontaine won in 1942 for Suspicion, and de Havilland lost for Hold Back The Dawn.)
Fontaine said in 1978 (per the LA Times), "I married first, won the Oscar before Olivia did, and if I die first, she'll undoubtedly be livid because I beat her to it." Fontaine did die in 2013 at the age of 63, and she and de Havilland hadn't reconciled any of their differences before then. Fontaine reportedly said something about de Havilland's husband and the two fought over their mother's medical care, per the BBC, so it wasn't all just about on-screen competition. 
With de Havilland's death, Hollywood has lost an icon — both in terms of her acting chops and always living up to a great Hollywood scandal, whether it's business or personal.