The Real Reason Regis Philbin Left Live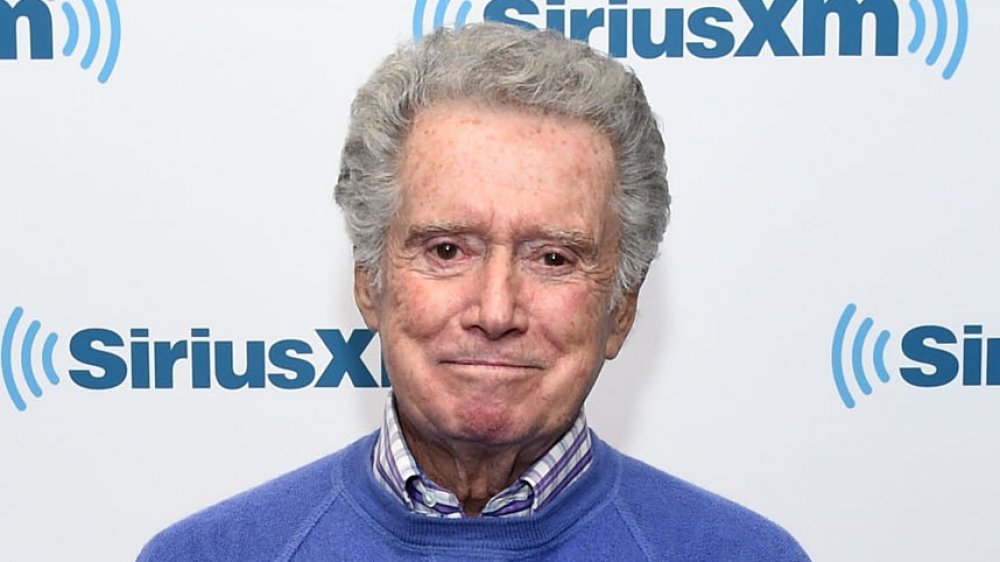 Ilya S. Savenok/Getty Images
Legendary television host Regis Philbin left the gig he was best known for — Live with Regis and Kelly — in November 2011, after hosting three variations of the show for 28 years. The decision came nine years before Philbin died on July 24, 2020, at age 88.
But before we get into Philbin's Live exit, let's recap how the Connecticut native became a part of America's morning routine. Serving as the co-host of Live inside ABC Studios in New York, he was first joined by Kathie Lee Gifford when the show debuted as Live with Regis and Kathie Lee in 1988. When Gifford exited the show after 12 years in 2000, Philbin was joined by Kelly Ripa after a six-month search for Gifford's replacement in 2001.
When Philbin left Live, viewers and many others did not exactly know why the host chose to leave. In January 2011, when he announced that it would be his final year, Philbin only hinted that age was a factor.
"There is a time that everything must come to an end for certain people on camera, especially certain old people," he said, according to HuffPost.
Philbin's last week on the show featured famous friends as guests, including former co-host Gifford, David Letterman, and Jimmy Kimmel, to name a few names, according to Deadline. In 2012, Philbin won a Daytime Emmy for his final season.
So was old age the real reason for Philbin's departure? Let's take a closer look at the situation below.
Did Regis Philbin have tension with Kelly Ripa?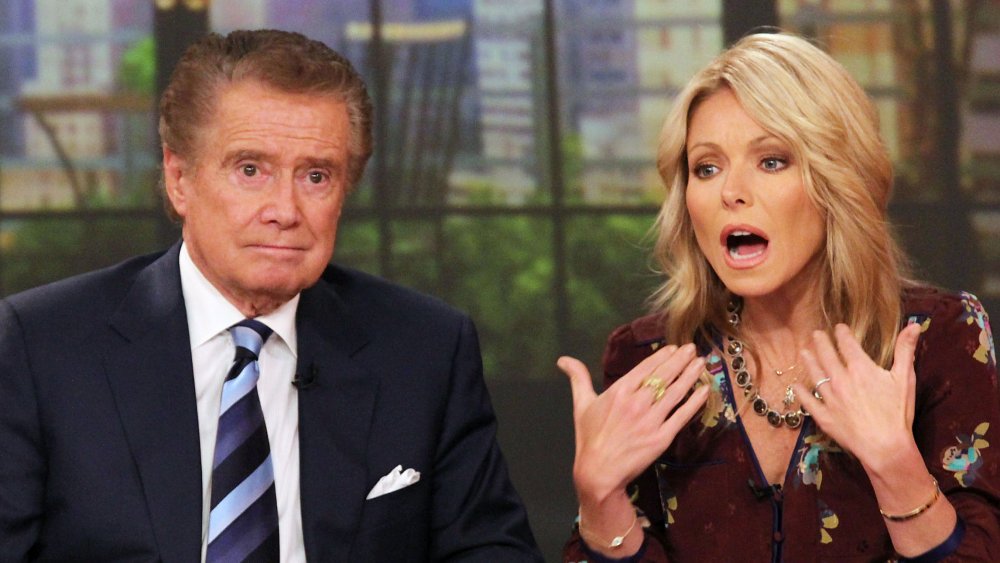 Rob Kim/Getty Images
Many Americans retire in their 60s, according to a 2018 Gallup poll, but Regis Philbin called it quits from his longest job at age 80. Before leaving Live in November 2011, Philbin broke the Guinness world record for most hours on television two months earlier, logging more than 17,000 hours. He would later make more TV appearances, including reuniting with Kathie Lee Gifford on Today as a special contributor in 2015.
Although age may have been a factor, a contract dispute with ABC might have played a role as well. Philbin allegedly got asked to take a pay cut from his $15 million a year deal, and after announcing his intent to leave the show, the host replaced his longtime agent of 30 years, Jim Griffin, according to The Los Angeles Times.
"When I first met Regis, he hadn't worked in a year and a half and here we are," Griffin told the Times. "We've had a great run."
There was also possible tension between Philbin and Kelly Ripa. They were co-hosts for 10 years but reportedly did not stay in touch after the show.
"She got very offended when I left. She thought I was leaving because of her," Philbin told Larry King in a 2017 interview. Philbin did not get invited back to the show.
"There are times when I really miss it and wish I'd never stopped," Philbin told King. "But, you know, I just figured it was time to let go."