What Does Maroon 5's Nobody's Love Mean?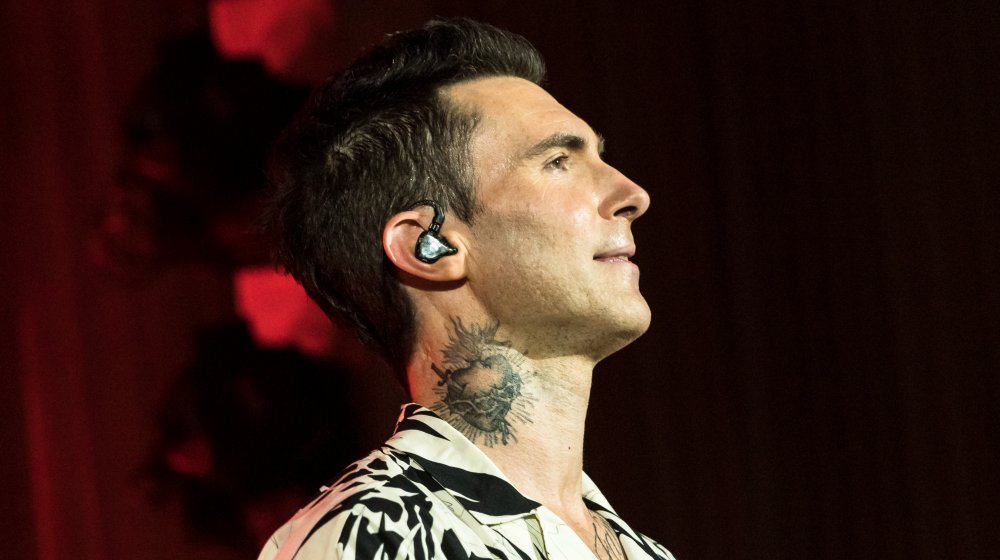 Greg Doherty/Getty Images
In late July, Maroon 5 released their first single of 2020 called "Nobody's Love." The song comes on the heels of the band's huge 2019 hit "Memories," which peaked at No. 2 on the Billboard Hot 100 chart and will seemingly join "Nobody's Love" on the band's next album. While the lyrics to "Nobody's Love" come across as a sort of love song — which it absolutely is — there's a lot more to this song than that, especially when you take the music video into consideration.
Lead singer Adam Levine — who wrote the song alongside Nija, Jacob Kasher, Michael Pollack, B Ham, Jordan K. Johnson, Stefan Johnson, Kareen Lomax, Ryan Ogren, and Soaky Siren — opened up about the song a little more in an Instagram post on the day it was released. "The entire process of perfecting this song was done with the whole world in mind. Im hoping that nobody's love is a song that can give everyone a moment of peace and reflection during this unprecedented moment in our world story," Levine wrote. "Whether you are an essential worker on the front lines, an outspoken citizen fighting for social justice, or just someone who needs a break to remember the potent power of love, this song is for everyone. We hope you love it!!!" 
Let's take a closer look at what all this means, including the music video.
'Nobody's Love' is a love song that also makes a political statement
Maroon 5 — made up of Adam Levine, Jesse Carmichael, James Valentine, Matt Flynn, PJ Morton, and Sam Farrar (after bassist Mickey Madden left in 2020, following an arrest for alleged domestic violence, according to People) — released "Nobody's Love" in July 2020, and along with it, a simple yet powerful video.
After Levine shared some background on the song and acknowledged that it's about the world's current events, we took a look at that message and the video to really dig into what this song means. Levine said he wanted this song to bring peace during this unprecedented time. Considering the COVID-19 pandemic that's sweeping the world and the ongoing protests of issues such as systemic racism and police brutality that are especially affecting the United States, there is a lot of unrest right now. 
The video adds another layer to this statement-making song. Billboard noted that the video calls out the loneliness of lockdown, because Levine is all by himself in the scenes. Because of social distancing, Levine shot the video with just the filmmaker David Dobkin, who filmed on an iPhone. In the video, Levine is clearly smoking weed, which is also part of the overall message. According to Rolling Stone, it's a statement about decriminalizing marijuana, and the band committed to making a donation to the ACLU to support this statement. So there you have it — multiple meanings in one!