The Truth About Evelyn Lozada And Carl Crawford's Relationship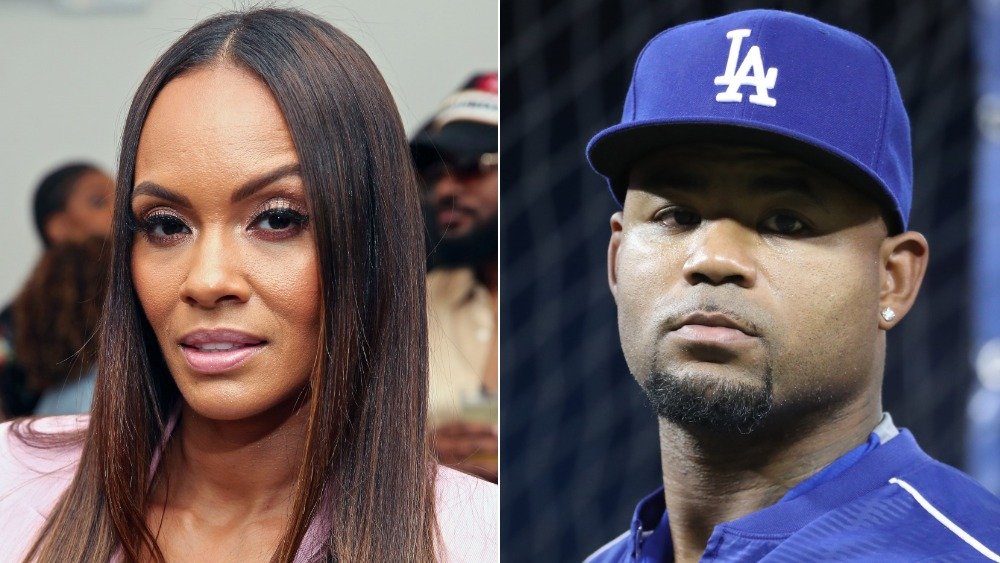 Robin L Marshall, Tom Szczerbowski/Getty Images
Out of all the original cast members from the hit VH1 reality series Basketball Wives, Evelyn Lozada is probably one of the most well-known. Since Basketball Wives is famously loose on the "wife" title, Lozada's spot was awarded as she's the ex-fiancée of professional basketball player Antoine Walker. The two were in a relationship for 10 years, according to NY Daily News.
It was questionable for a moment if the Bronx native would return to the show after the eighth season (you'll have to watch for all the drama) due, in part, to a legal battle with another cast member, per TMZ. As of this writing, there have been reports that the reality star is set to return to the series in all her dramatic glory. However, Lozada has yet to confirm the news herself.
Over the course of her time on the show, Lozada has been in a few public relationships – most notably her rollercoaster entanglement with Chad "Ochocinco" Johnson. However, in light of domestic violence and assault allegations against another one of famous exes, Lozada's former engagement to former MLB player Carl Crawford is being revisited. 
Evelyn Lozada and Carl Crawford share a child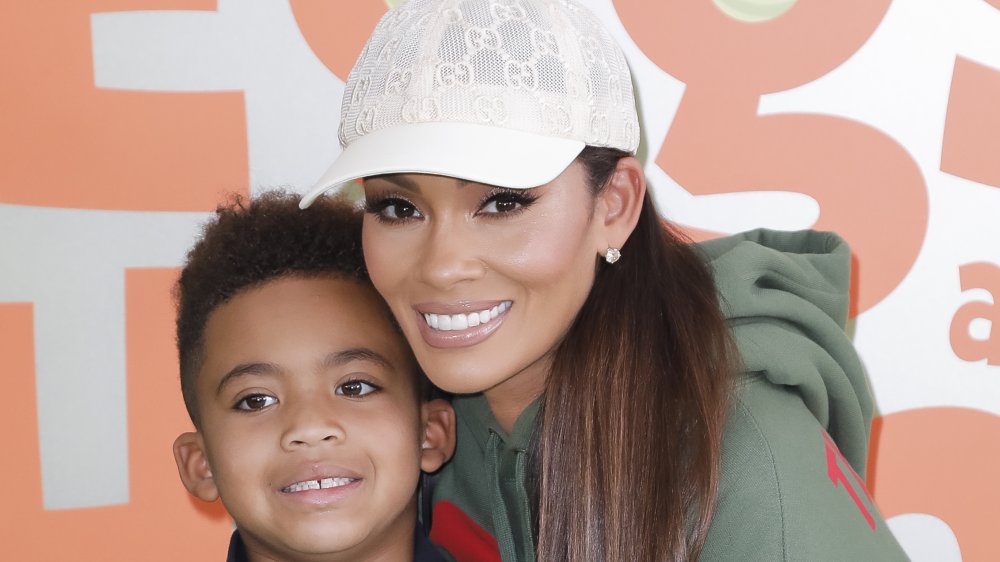 Tibrina Hobson/Getty Images
Evelyn Lozada and Carl Crawford had a long engagement with a scandalous end. The former professional athlete popped the question in December 2013, but Lozada and Crawford ultimately called off their engagement by August 2017, according to US Weekly. At the time, a representative for Lozada released a statement saying: "They did break up but it was over infidelity back in February [2017]." 
"Right now they are focused on being responsible and loving parents to their three-year-old," added the rep, which the two have been doing somewhat amicably for years following the breakup. In 2014, Lozada and Crawford welcomed their first and only child together, Carl Leo Crawford Jr. Following their split, the mother of two went on to engage in much more private relationships, however, in February 2020, she took to her Instagram Story to reveal that she's no longer single (via Atlanta Black Star).
Since going their separate ways, both Lozada and Crawford have seemingly moved on. In fact, a little over a year after their breakup, reports surfaced that Crawford was expecting his fourth child with a woman named Gabriele Washington. Their relationship later led to alleged domestic violence disputes, and in June 2020, Lozada also weighed in.
Evelyn Lozada said she and Carl Crawford 'have a positive relationship'
In June 2020, an arrest affidavit was filed by the Houston police stating that Carl Crawford went to former girlfriend Gabriele Washington's home "produced a handgun from which he unloaded the ammunition in her presence, then demanded information on her dating relationship," per ESPN. According to the outlet, Washington told investigators that the former professional baseball player "pushed her to the floor, slammed her head against a wall and choked her." Crawford was released on bond for $50,000. 
In light of the news, Evelyn Lozada took to Instagram to provide insight into her relationship with the father of her son. In an IGTV video posted on June 8, 2020, Lozada explained that though there are rumors out there that her former fiancé intimidated and physically hurt her, it's not true.
"The Carl I'm hearing about lately is not the Carl I personally know," she said. "During our 4 Year engagement & while co-parenting our son, Carl has never been violent or threatening. We have a positive relationship." She added that she "will always be empathetic to anyone who has experienced any form of domestic violence" and would never undermine anyone's experience, but chose to speak on the subject because she didn't want her son to "grow up and feel as if his father hurt his mother in any way." 
If you or someone you know is dealing with domestic abuse, you can call the National Domestic Violence Hotline at 1−800−799−7233 or TTY 1−800−787−3224. You can also find more information, resources, and support at www.thehotline.org.