Body Language Expert Weighs In On Alex Trebek's Marriage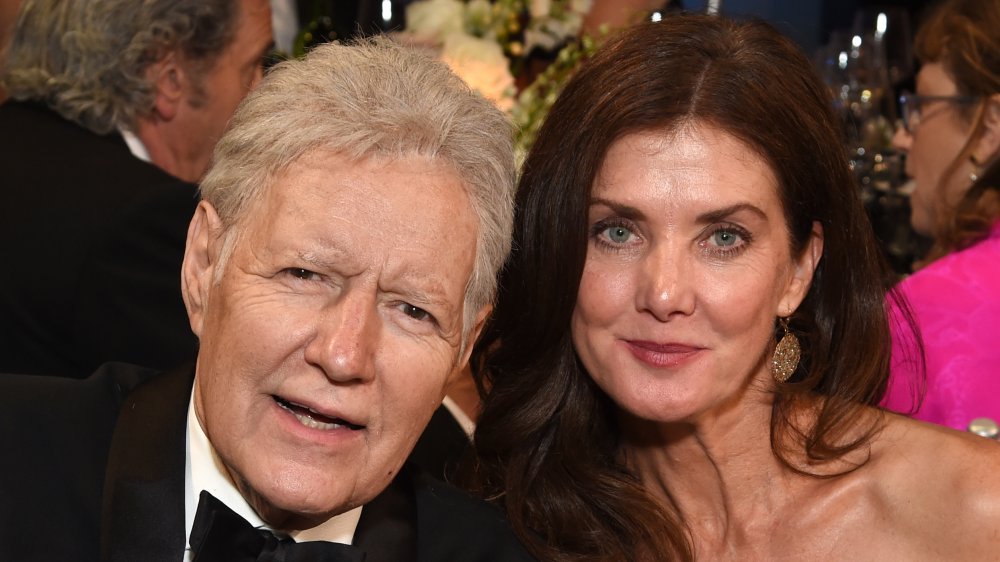 Michael Kovac/Getty Images
To the public, Alex Trebek is known as the longtime and popular host of Jeopardy! Along with winning "a total of six Daytime Emmys out of a whopping 30 nominations" by 2019, according to The Hollywood Reporter, he "also received a Lifetime Achievement Award in 2011." Impressed yet? Well, hold on! Because, in 2014, he set a Guinness World Record for "most gameshow episodes hosted by the same presenter," per Variety. However, when he's not testing contestants' trivia knowledge in front of the cameras at work, he's likely at home where he's the father to three grown children, and the husband to his wife, Jean Currivan Trebek.
Married since 1990, the television star and the professional sound healer are relatively private when it comes to their personal life together. And yet, the celebrity spouse has revealed a few things about their relationship over the years, including the one thing he regrets about meeting his wife.
To get a better understanding of this couple, Nicki Swift talked to Dr. Fran Walfish, a Beverly Hills family and relationship psychotherapist, who also wrote The Self-Aware Parent, and is a regular expert child psychologist on The Doctors, CBS TV, and WE tv. Fans won't want to miss Dr. Walfish's insightful observations.
Alex and Jean Trebek's marriage appears strong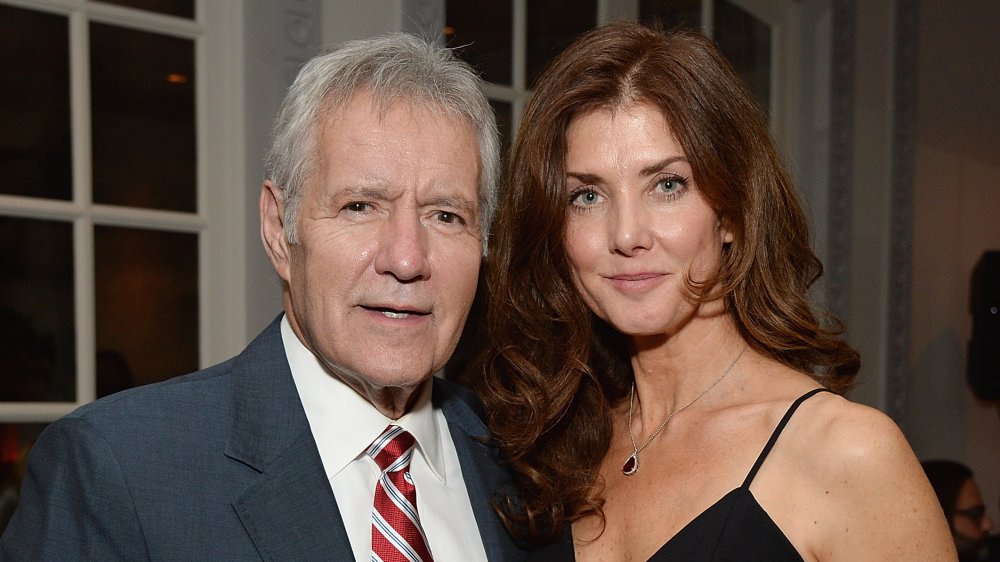 Michael Kovac/Getty Images
Alex Trebek and Jean Currivan Trebek have not only spent years as husband and wife, but they've also faced his battle with cancer together. Despite this struggle, Beverly Hills family and relationship psychotherapist Dr. Fran Walfish took a look at the Aug. 3, 2020, cover image of People, which features the Trebeks, and pointed out to Nicki Swift that she "see[s] unity and a powerful bond" between the Jeopardy! host and "his devoted wife." And that's not all Dr. Walfish sees.
When examining what she noticed about the People photo, Dr. Walfish referred to The Kübler-Ross model, which breaks down "the five stages of grief," including denial, anger, bargaining, depression, and acceptance. She noted to Nicki Swift that "Alex's eyes and entire face reflect a calm, relaxed strength — the look of acknowledgment, acceptance, and trust." 
As for Jean, Dr. Walfish sees strength in her, as well as "determination," however, she also told Nicki Swift that there's "a bit of anger in Jean's face, cheek and outer lip muscles, and eyes." She added, "Anger is certainly a natural emotion when facing the fight of stage 4 pancreatic cancer of your beloved husband of 30 years." 
Although that sentiment is understandable — and sad — there's much more to this devoted couple's dynamic.
Alex and Jean Trebek's marriage is meant to last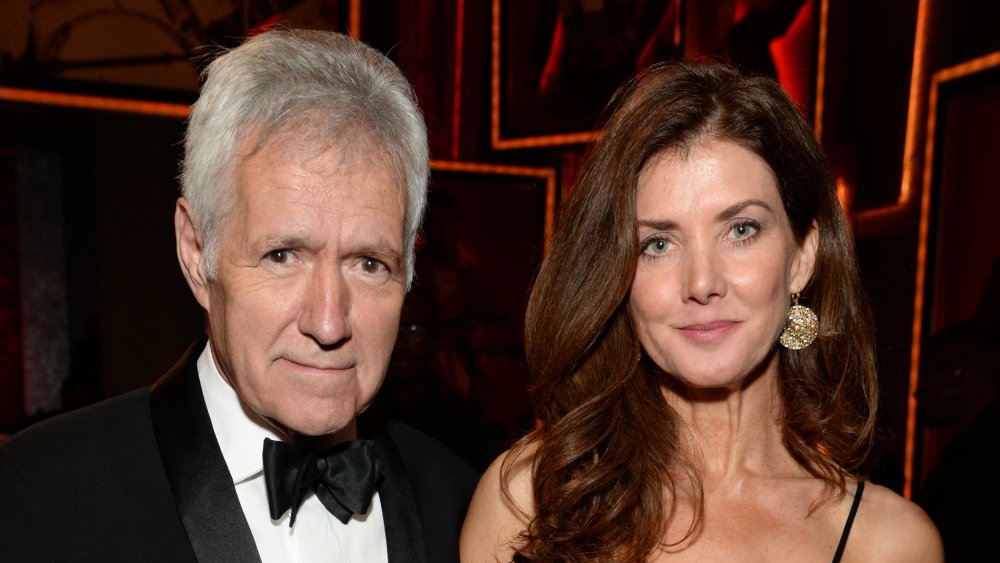 Michael Kovac/Getty Images
After watching Michael Strahan's interview with the two from January 2020, Beverly Hills psychotherapist Dr. Fran Walfish told Nicki Swift that Alex and Jean Trebek's "verbal expressions match their body and language, as well as their affective facial cues." It means "the dedicated husband and wife are sincere in their words."
Additionally, "Alex's empathy for his wife's worries about his health, as well as his compassion for how 'difficult' a patient he can be with her are very evident," as Dr. Walfish observed to Nicki Swift. In turn, "Jean is forthcoming" about "her wishes for Alex to 'take a break' and stay home with her." However, because "Alex has a supportive second family on the set of Jeopardy! where filming the show 'feeds' him[,] she doesn't want to deprive her precious husband of this sustenance." That's why "she unselfishly sets aside her personal needs to place her husband's desires above of her own."
Dr. Walfish's final words on Alex and Jean? "All of the special qualities are illustrated in the emotional fabric of their faces and body language photographed in both stills and video clips," the author shared with Nicki Swift. "Their relationship is visibly one of give and take — genuine nurturing each other. That is the prerequisite for a healthy, loving, long-lasting relationship." 
Although we can't know for sure what goes on in the Trebeks' marriage, Dr. Walfish's expertise seems to suggest they have an everlasting bond.