The Real Reason Vanessa Morgan And Michael Kopech Split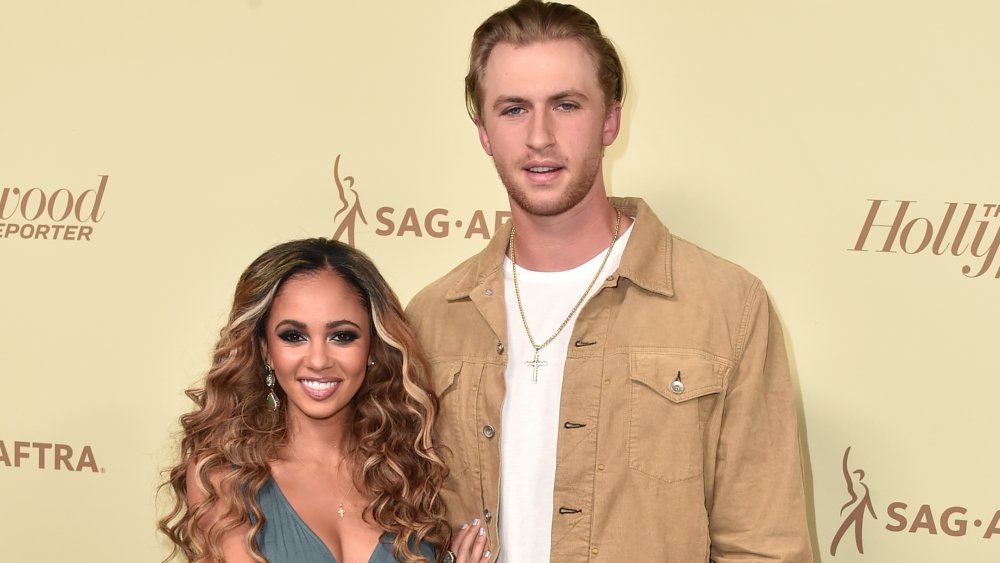 Alberto E. Rodriguez/Getty Images
For Riverdale's Vanessa Morgan, 2020 has had some intense highs and lows. After what seemed like a fairy-tale courtship, the actress married White Sox pitcher Michael Kopech in early January 2020, and in July 2020, Morgan revealed that she was pregnant with her first child. "I am overjoyed to be welcoming my baby boy into the world this January," the actresss wrote on Instagram. 
According to E! News, Morgan noted that she was debating whether or not to keep her pregnancy secret, but she ultimately decided that she wanted fans to hear it from her first. "I do want to keep this chapter of my life private but did want to be the first to share the news," she added. "I can't believe how much growth & strength you've already given me as your mom. It's like God knew I needed you, my angel. The universe works in mysterious ways but always times everything the way it was meant to be."
Yet, while Morgan and Kopech should be celebrating this next phase of their lives together, we now know that Kopech filed for divorce from Morgan on June 19, 2020, only five months after they said "I do," per the Chicago Tribune. While a rep for Morgan confirmed that Kopech is the child's father, Morgan declined to comment on the divorce itself. Kopech, on the other hand, has yet to publicly respond to her pregnancy announcement as of this writing. However, his rep did confirm he won't participate in the 2020 baseball season for "personal reasons."
So what went wrong?
Vanessa Morgan and Michael Kopech's 'fairy-tale' romance lost its magic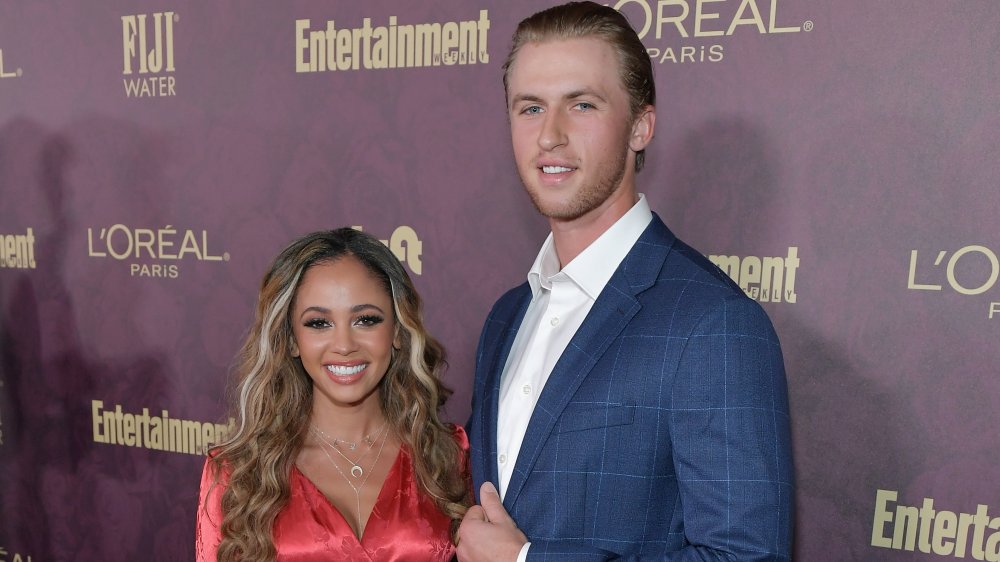 Neilson Barnard/Getty Images
Before news of actress Vanessa Morgan and White Sox pitcher Michael Kopech's pending divorce came to light in the Chicago Tribune, the two seemed like the perfect pair. Morgan's "fairy-tale dream" wedding to Kopech appeared to be the picturesque culmination of their beautiful romance. That's why without Morgan or Kopech's direct comments on the dissolution of their marriage, it's hard to pinpoint where or when things went south for the couple.
In January 2020, just weeks after the two got married, Kopech gushed about his relationship with his new wife. "She's my other half. I know it's a cliché, but it really is what our relationship is about," Kopech said on the White Sox Talk podcast. "I felt like I had known her for a lifetime, and honestly, I knew right away." On his Instagram (which has since been deleted), he also noted that he knew their relationship was "forever" and that Morgan was "the spark that reignited [his] fire" (via People).
Morgan echoed the sentiment. "We both knew the first day we met that 'this is it' and I'm so excited that today officially starts our forever," the Riverdale actress told E! News following the couple's wedding. "Today, I vowed to love my best friend for a lifetime ... I can't wait to spend the rest of my life with him." 
Unfortunately, it seems forever has come and gone, but we wish them happiness as they prepare to welcome their son!