Inside The Workplace Investigation Behind The Ellen DeGeneres Show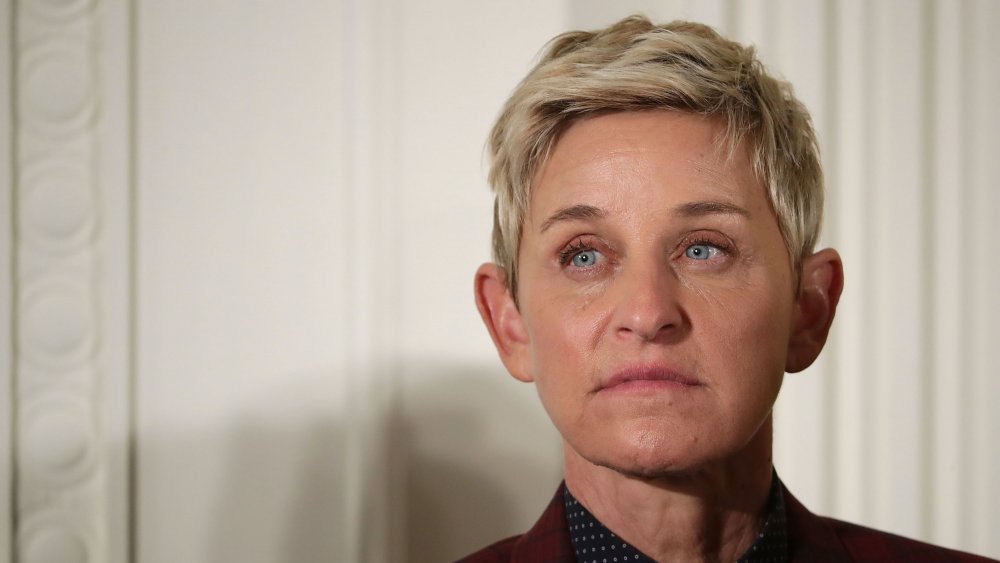 Chip Somodevilla/Getty Images
Ellen DeGeneres, host of the daytime talk show that has entertained viewers for nearly two decades, created a platform of kindness upon which to build her empire. It certainly worked. According to The New York Times, "No other current daily host has been as successful or celebrated." DeGeneres has amassed a long list of awards, from dozens of Emmys to a Presidential Medal of Freedom, per the outlet. 
Those are some impressive accolades. Apart from renown, DeGeneres has also racked up an astounding net worth due, in part, to The Ellen DeGeneres Show, but also from sponsors and side ventures. There's a long list of people whose lives were changed by being on Ellen's show, so she has certainly left a positive mark on the world.
Despite this glossy veneer of cheerfulness and kindness, however, reports have surfaced that DeGeneres isn't what she seems. There are several celebrities who can't stand her, not to mention surprising tales from her bodyguard, who shared that Ellen treated him in a cold and demeaning way.
With DeGeneres' facade crumbling around her, there are even more surprising reports that current and former employees have faced toxic and racist treatment while working on her show. In response, WarnerMedia is conducting a workplace investigation into the conditions of The Ellen DeGeneres Show. Keep reading.
BuzzFeed broke the true story of 'The Ellen DeGeneres Show'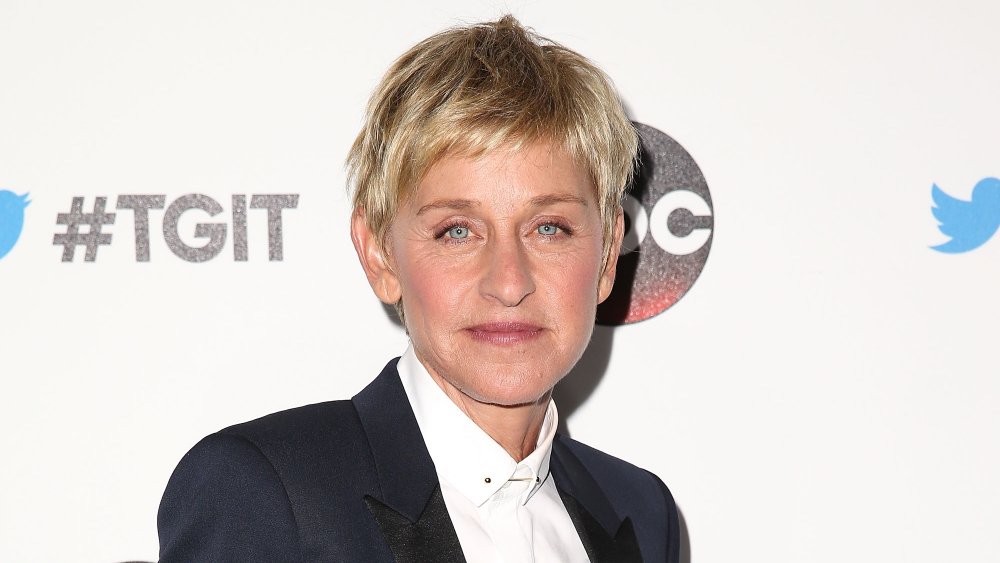 Imeh Akpanudosen/Getty Images
Things took a shocking turn for Ellen DeGeneres when BuzzFeed published an article in July 2020, showing how The Ellen DeGeneres show spreads a message of kindness on-air but really fosters a toxic working environment. One former employee told BuzzFeed, "That 'be kind' bulls**t only happens when the cameras are on. It's all for show." Employees reported that they were fired or their contracts were not renewed if they needed to take medical or bereavement leaves.
A Black woman who had previously worked on the show told BuzzFeed that the day she was hired, a producer said that they might mistake her for another employee: "Oh wow, you both have box braids; I hope we don't get you confused."
The employees also noted that they were told "to not speak to DeGeneres if they saw her around the office."
Many employees added that much of the toxicity and hostility came from the three executive producers, Ed Glavin, Mary Connelly, and Andy Lassner, as well as other higher-ups and not necessarily from Ellen. However, one employee rightly pointed out that since it's Ellen's name on the brand, she "needs to take more responsibility."
"If [Ellen] wants to have her own show and have her name on the show title, she needs to be more involved to see what's going on," an employee added.
Now, because of BuzzFeed's report as well as others, Variety notes that WarnerMedia is bringing in an "employee relations group and a third party firm."
WarnerMedia is bringing in a third party to investigate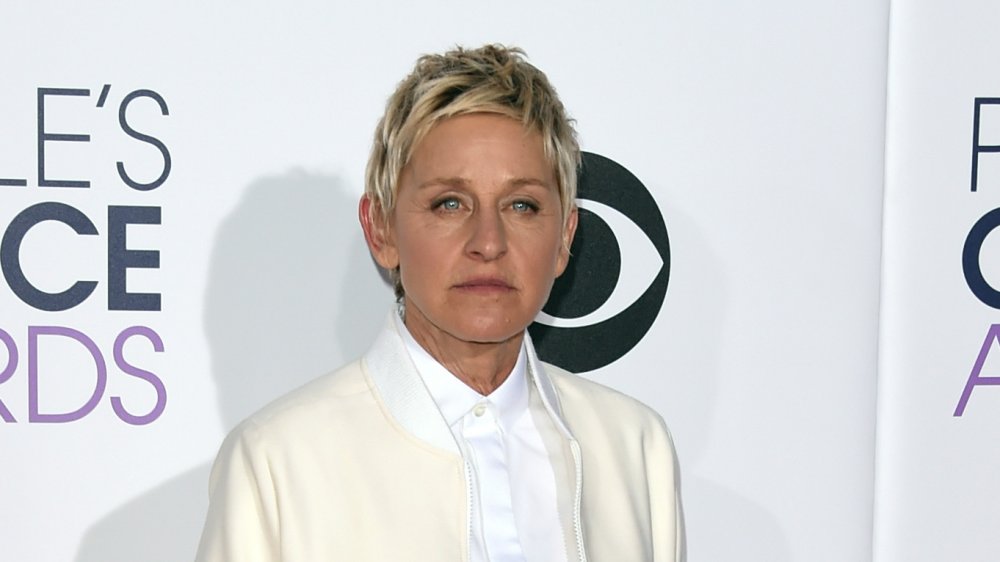 Jason Merritt/Getty Images
After BuzzFeed's shocking reports on the working conditions of The Ellen DeGeneres Show, given by current and former employees (who remained anonymous for obvious reasons), WarnerMedia is forming an "employee relations group" and bringing in a third party firm. This firm will "interview current and former staffers about their experiences on set," according to Variety.
This action comes not only in response to the BuzzFeed article but also after employees complained about the poor working conditions when COVID-19 broke out in the United States. Employees reported poor communication and reduced pay, per Variety. Not only that, but a non-unionized crew was hired to film Ellen from Ellen DeGeneres' home, according to the Los Angeles Times.
In light of all of these unflattering reports, executives sent employees a memo in late July 2020, saying that they will have the chance to share their experiences on set.
While the news of toxicity is disappointing, it's a positive step to allow employees to feel heard. Hopefully, the investigation will lead to some much-needed changes.