The Real Reason Tamra Judge Has Beef With Andy Cohen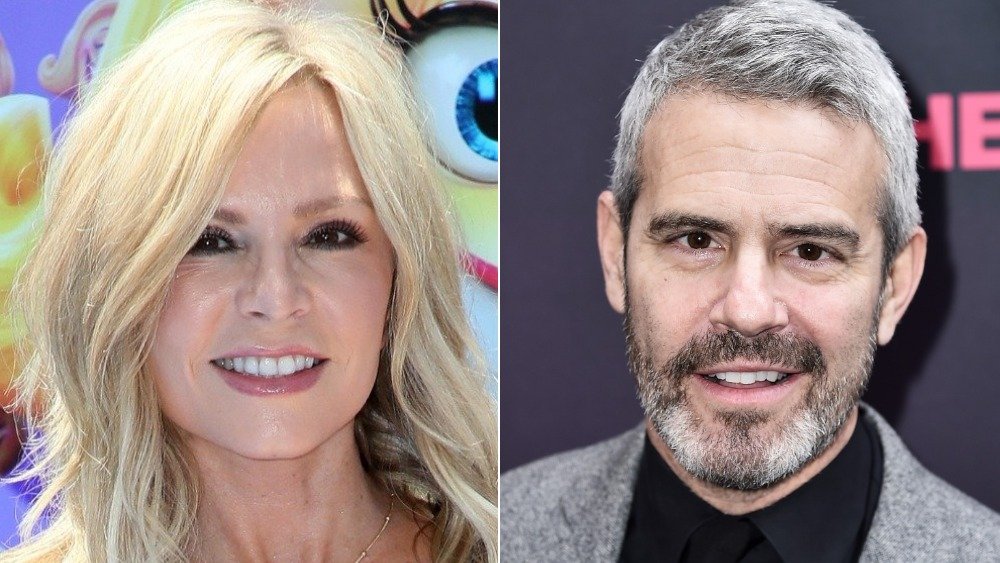 David Livingston, Steven Ferdman/Getty Images
For diehard Bravo fans, it's hard to imagine anyone hating Andy Cohen, the man who brought us all of the Housewives, the Shotski, and dramatic three-part reunion shows. To fans, he is the bearer of all things reality television, but for some celebs — and even Bravolebs — Andy isn't exactly their favorite person. Take, for example, Tamra Judge's beef with Andy, which has come up recently now that she's leaving The Real Housewives of Orange County.
Tamra announced in January 2020 that she would not be returning for Season 15, citing her ex-husband Simon Barney's stage 3 throat cancer diagnosis as the main reason she decided to "reevaluate" her life. Per Bravo's The Daily Dish, she even felt like it was her last season while sitting on the reunion couch, but felt it wasn't the right time to make a decision. She told People something similar, saying, "The reality of it is, after Eddie's heart condition and now Simon with cancer, it's just very hard for me to want to go on a show where people are screaming and yelling and arguing about things that don't even matter. They've taught me that life is precious, and you don't get that time back."
That makes it sound like an easy decision, but according to things she's said to Andy, there might be more to it than that. Especially since Tamra is known for always screaming and yelling about things — why would she stop now?
Tamra Judge claims Bravo betrayed her in a way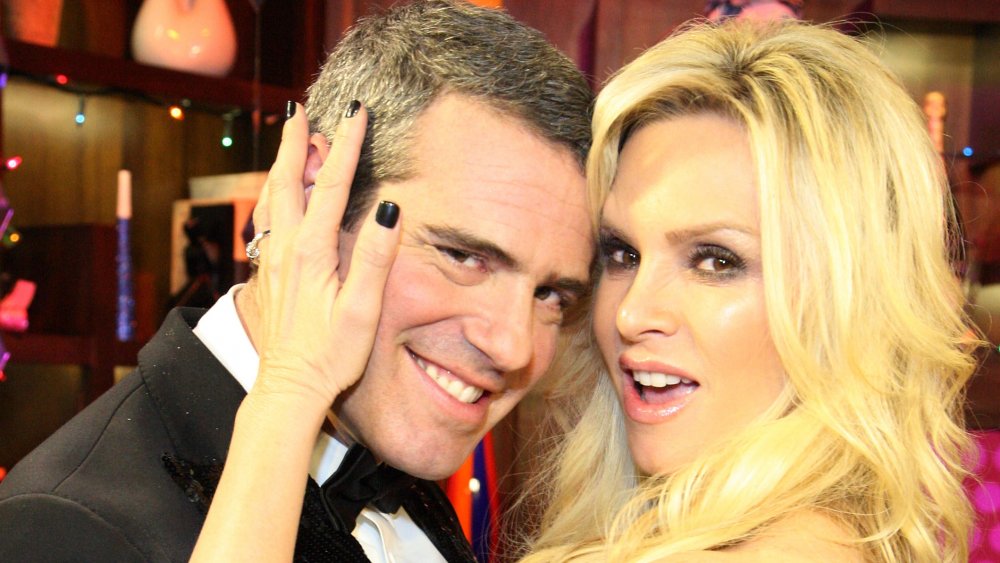 John W. Ferguson/Getty Images
Although Tamra Judge swears she left The Real Housewives of Orange County on her own terms, she's also claimed she was fired, characteristically talking out of both sides of her mouth. She told Andy Cohen in a January 2020 Instagram Live that he made her cry for three whole days. She said, "I'm not cheap, Andy! And that's why I got fired," per Us Weekly. Tamra added, "It's kind of like a death. I've been in the Bravo family for 12 years. I'm a red-headed stepchild now. It is what it is. It's a very long run. I've been crying for three days. I haven't slept or eaten. But I'll be alright."
Per the same outlet, Tamra explained why she unfollowed Andy and her co-stars on social media after getting the news. "I drove down the street and I got a text message from production saying 'Call me,' and I was a little bit in shock," she said. "And because I knew it was going to be a s**tstorm. I didn't want to read about it, I didn't want to see it. I didn't want to be hurt any more than I already was. So I just unfollowed everybody. It was just like my instinct. Out of sight, out of mind. I don't have to see it. Now I'm good. I've accepted it."
Both Tamra and Vicki Gunvalson, who's also not returning, believe they were replaced with younger women, per The Sun. 
Tamra Judge is apparently holding a grudge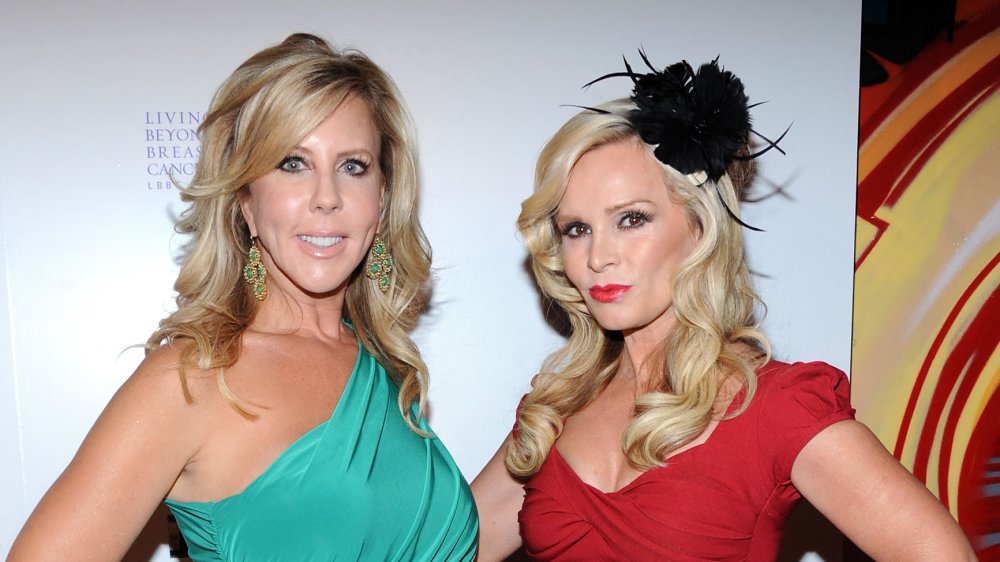 Amanda Edwards/Getty Images
It sure sounds like Tamra Judge is holding a grudge after announcing that she wouldn't be back for another season of The Real Housewives of Orange County. Although it sounds like she's telling two different stories — one in which she "chose" to leave for family reasons, and another in which she was fired for being too old and too expensive — it was likely a mix of both. According to Us Weekly, the show was just about to start filming when Tamra decided to leave. The outlet reported that Bravo wanted her back on the show, but in a limited "friend of the Housewives" role. She was offered three episodes to wrap up her storyline and go — for a cool $200,000, per People, which isn't a bad deal at all. Instead, she chose to exit. 
While Tamra might hold a grudge, Andy Cohen defended the network's decision to make some changes in the name of letting the show evolve. "We just felt like, with Orange County, we were going in circles a little bit with the group. Sometimes you have to take people out of the group to see the stories go in a different direction," he said, per People, noting that Shannon Beador, 56 years old, is returning, so it's not just that they want young people in. 
Either way, Tamra will likely be in the Bravoverse for some time to come... even if she's mad at Andy right now.