The Truth About Angelina Jolie And Johnny Depp's Relationship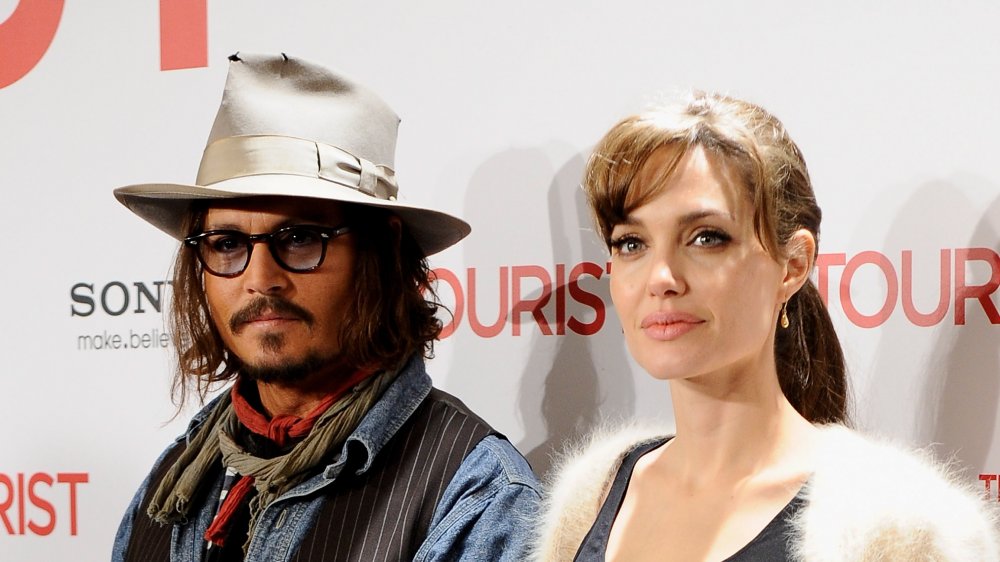 Carlos Alvarez/Getty Images
Angelina Jolie and Johnny Depp brought their collaborative star power to the 2010 film, The Tourist. According to Forbes, the film was unusual in that it united two mega-stars, meaning that The Tourist's budget had to accommodate the high salaries of both Jolie and Depp.
The film had everything going for it; set in Paris and Venice, The Tourist added the lure of vicarious travel for viewers. It promised glamour, suspense, and mystery, not to mention the allure of Depp and Jolie engaging in witty banter and flirtation on screen. Unfortunately, however, The Tourist was a flop, splatting on Rotten Tomatoes with a measly 20 percent rating from critics. What an abysmal disappointment.
But The Tourist did bring Jolie and Depp together for their only collaboration ever, strange considering they're both Hollywood heavyweights. Naturally, the two stars formed a connection over this joint project, which both of them have spoken about in later years. It wasn't all good though. Allegedly, Jolie found Depp difficult to work with at times and vice versa. Keep reading to find out the truth of Jolie and Depp's relationship.
Angelina allegedly found Johnny too 'scruffy'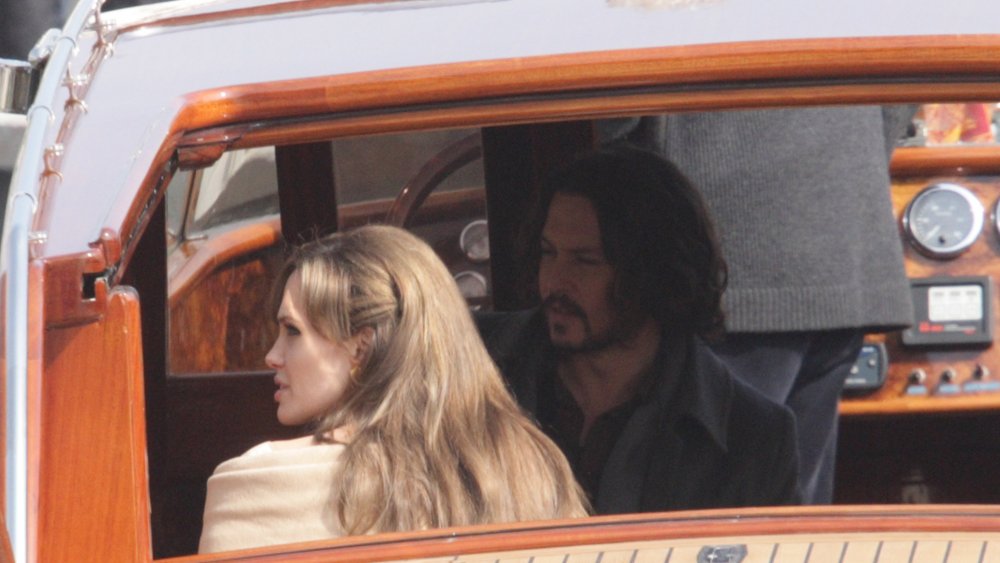 Barbara Zanon/Getty Images
Brad Pitt and Angelina Jolie, having met in 2004 on the set of Mr. and Mrs. Smith, were happily paired up in their relationship, according to Time, when Jolie started filming for the 2010 movie, The Tourist. So there was never any hint of a romantic relationship between Jolie and co-star Johnny Depp.
While filming went off without a hitch, reports came forward that Jolie found Depp difficult to work with at times. According to In Touch Weekly, Jolie had expected Depp to get in better physical shape for the film and she wanted him to cut his hair, finding that he looked too scruffy (via Celeb*tchy). Not only that, but Jolie didn't like Depp's tardy arrival at set many mornings, noting his penchant for late-night partying, according to the outlet.
Conversely, Depp found Jolie too focused on appearance, complaining that she took "forever" to get hair and makeup done. Allegedly, Depp found Jolie controlling on set and he reportedly called her a "prima donna," per In Touch Weekly.
But these all sound like typical workplace irritations, and it clearly didn't impact their long-term relationship, because Jolie and Depp also had really positive things to say about each other.
Johnny admires Angelina's 'perverse' sense of humor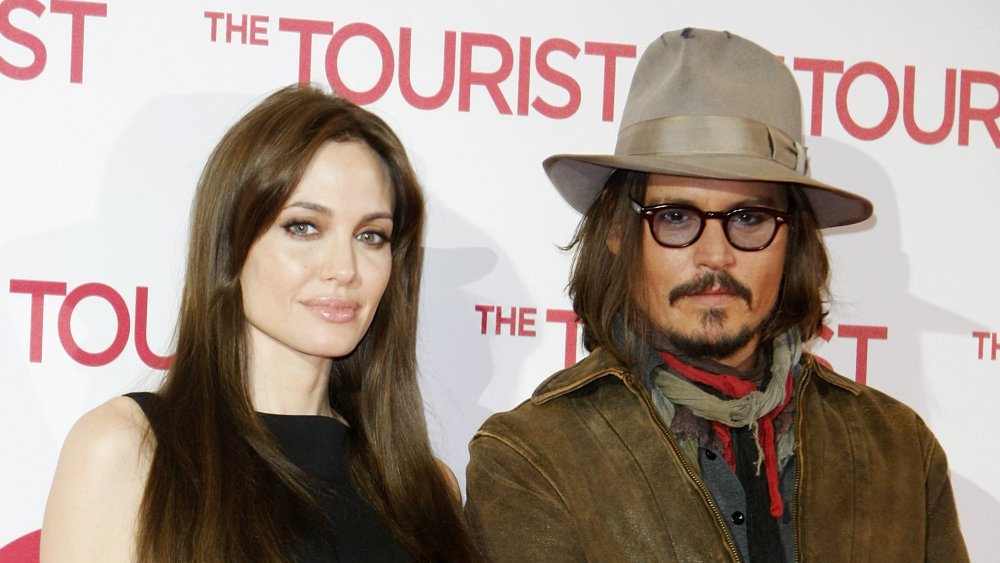 Florian G Seefried/Getty Images
While Angelina Jolie and Johnny Depp were occasionally irritated by each other on set (who doesn't have the odd workplace annoyance?), they also had great things to say about each other.
At The Tourist's premiere, according to The Hollywood Reporter, Jolie said of Depp: "We just got put together in the film and we both like each other's movies, but had never met. And we met and we talked about kids for the first hour and France for the second and had a good laugh. We really enjoyed working with each other in the film and I hope that comes across."
In an interview about The Tourist with MTV News, Depp said of Jolie: "She's this great woman. I have great admiration for her. Her abilities as an actress are endless. It's quite astonishing. She's a powerful woman."
Depp added of his co-star in another interview with CriticsChoice, "She's everything. She's kind of a walking poem, Angelina is. She's this perfect beauty but at the same time very deep, very smart, very quick, very clever, very funny, and also has a very perverse sense of humor."
While they may have had their differences, it's clear that Jolie and Depp really like and respect each other too.