Angelina Jolie Plotting Major Hollywood Comeback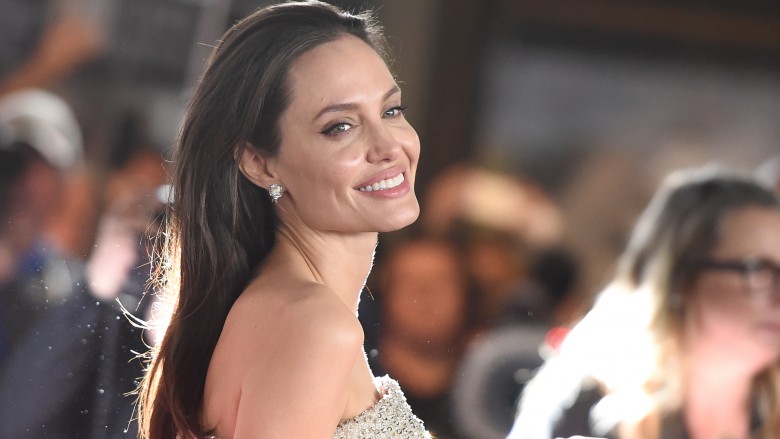 Getty Images
Angelina Jolie is planning a major Hollywood comeback following her acrimonious divorce from Brad Pitt.
The Oscar winner, 41, is not planning on leaving Hollywood, despite previous reports (and even hinting herself) that she was done with the Tinseltown lifestyle. Sources close to Jolie told The Hollywood Reporter that she's contemplating numerous acting offers, including a reprisal of her titular role in Maleficent (2014), a project on Catherine the Great, as well as a World War II espionage drama—not unlike ex Pitt's Allied (2016). A source said she's also in talks to star as Mary Jennings Hagar in the true story Shoot Like A Girl, about an American Air Force major who challenged the status quo after three tours of duty in Afghanistan.
Jolie will also reportedly keep working behind the camera. Her most immediate project, First They Killed My Father: A Daughter Remembers (2017) will debut on Netflix, and she is in talks to direct the film adaptation of the 2004 war novel Without Blood. She's also a producer on Disney kids' flick The One And Only Ivan.
Still, some insiders say that there's industry backlash against Jolie after what they deemed a smear campaign against Pitt, 53, who received a standing ovation at the 2017 Golden Globes, and some simply don't see her as a bankable star. A source told the Hollywood Reporter that Jolie's difficulties over script notes led one producer to nix her from Murder On The Orient Express (2017), which would have placed her alongside A-listers including Johnny Depp, Daisy Ridley, Penelope Cruz, Michelle Pfeiffer, Kenneth Branagh, and Judi Dench.
What's more, sources say that Jolie's image may be difficult to repair. The actress is reportedly seeking a publicist for the first time in years, but many industry vets think it's too late. One told Page Six, "Hiring a p.r. person now is like going for a checkup at the doctor after you've already had the heart attack. The real skill would have been avoiding the p.r. problem to begin with ... Angelina has for years used her kids, and used the UN, for her own benefit. Now, even with great p.r., her image issues are not going to go away."
In September, it was revealed that Jolie employed an entire team to allegedly tarnish Pitt's reputation.
"They have been calling all the networks and news outlets, placing stories that he was cheating, drunk, on drugs, out of control and abusive, which Brad denies," a source told Page Six. "Their last move was to urge news outlets to obtain the video of Brad allegedly losing his s**t on the tarmac. But that video didn't surface, or doesn't exist...They were with Angelina in LA as she filed for divorce, and advised her how to handle things...which was basically a scorched-earth approach."
An insider told Radar Online that Jolie is aware of the damage the divorce, especially the abuse allegations her team levied against Pitt, caused to her image, and it's leading her to look at real estate across the pond—near her crisis management team.
"Having the charges dismissed shattered Angie," the insider said. "She is convinced that she has now become the villain to the public—and she can't handle it. Now she's so humiliated and fearful she wants to start over—and is even ready to pick up and take them to another country!"
Still, Jolie has maintained that she and Pitt, along with their six children (Maddox, 15, Pax, 13, Zahara, 12, Shiloh, 10, and twins Vivienne and Knox, 8) "will always be a family."