Bella Hadid And Selena Gomez Aren't Friends Anymore. Here's Why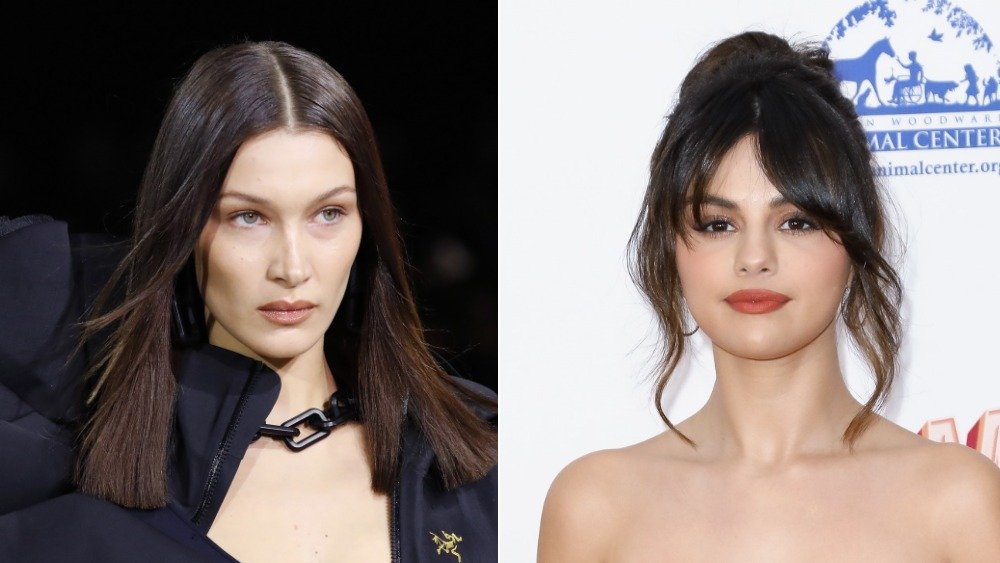 Estrop, Tibrina Hobson/Getty Images
Some friendships just don't last, and things can end for any number of reasons. Sometimes you grow out of people, sometimes you have a fight, and sometimes someone comes between you. That was the case for Bella Hadid and Selena Gomez, who were friends at one time. Then The Weeknd happened.
It all started with Hadid dating The Weeknd (real name Abel Tesfaye) in April 2015, after the two were spotted together at Coachella, according to E! News. The Weeknd said in an October 2015 Rolling Stone feature that he'd originally reached out to Hadid to be in his album art, but she declined. For a little over a year, the two grew close, going to several events together and posting gushy Instagram photos of their relationship, but then People reported their split in October 2016.
Their breakup was reportedly amicable, according to E!, but just a few short months later, The Weeknd was spotted kissing Gomez, and it was all downhill from there for Gomez and Hadid's friendship.
Their drama went down on Instagram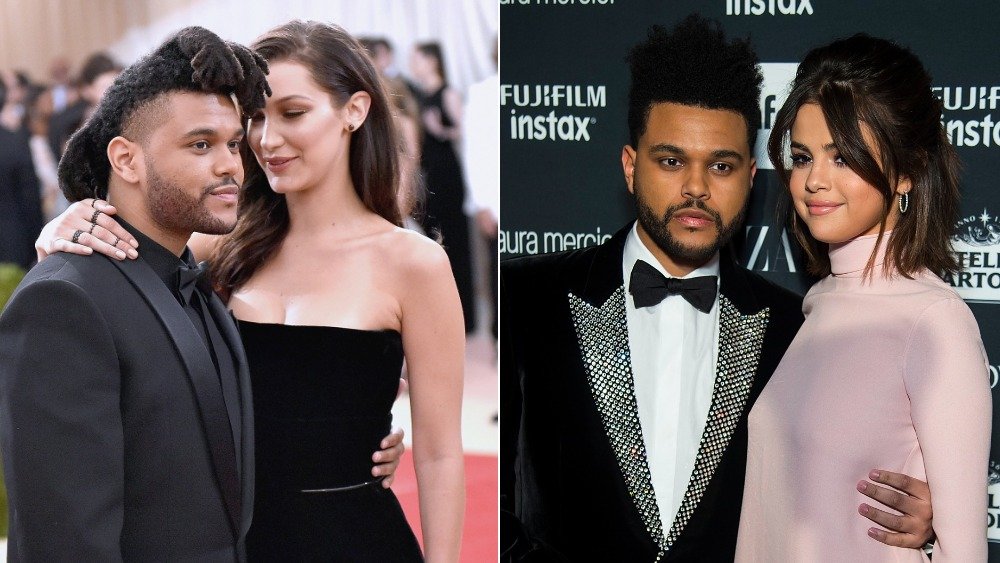 Mike Coppola, Michael Stewart/Getty Images
After The Weeknd and Selena Gomez were seen kissing in California in January 2017, Bella Hadid promptly unfollowed Gomez on Instagram, seeming to settle into a friendship breakup. However, according to a report in People, Hadid and Gomez were never very good friends to begin with and this relationship triangle was enough to divide them completely. In March 2017, The Weeknd and Gomez both unfollowed Hadid on Instagram, sealing the rift. Hadid then unfollowed The Weeknd soon after.
But wouldn't ya know it, Gomez and The Weeknd broke up in October 2017, according to People, and he was spotted with Hadid just days later. By April 2018, Us Weekly reported that the two were back together. 
And though it seemed like Hadid and Gomez's friendship might have suffered at the hands of The Weeknd, in May 2019, Hadid "liked" one of Gomez's Instagram photos, making it appear that they'd moved on. Gomez eventually followed Hadid and The Weeknd on Instagram again, according to Elle. She even commented on one of Hadid's photos — which Hadid then deleted, causing a new wave of headlines and drama. But alas, that's not the end.
TMZ reported in late 2019 that Gomez and Hadid were working through any potential remaining beef, but it's apparently still not settled. In May 2020, Hadid refollowed Gomez and then unfollowed her again mere hours later. 
Whether these two still share some bad blood because of their history with The Weeknd remains a mystery, but it sure seems like the rift is still intact.