The Real Reason Tracy Morgan Divorced His First Wife, Sabina Morgan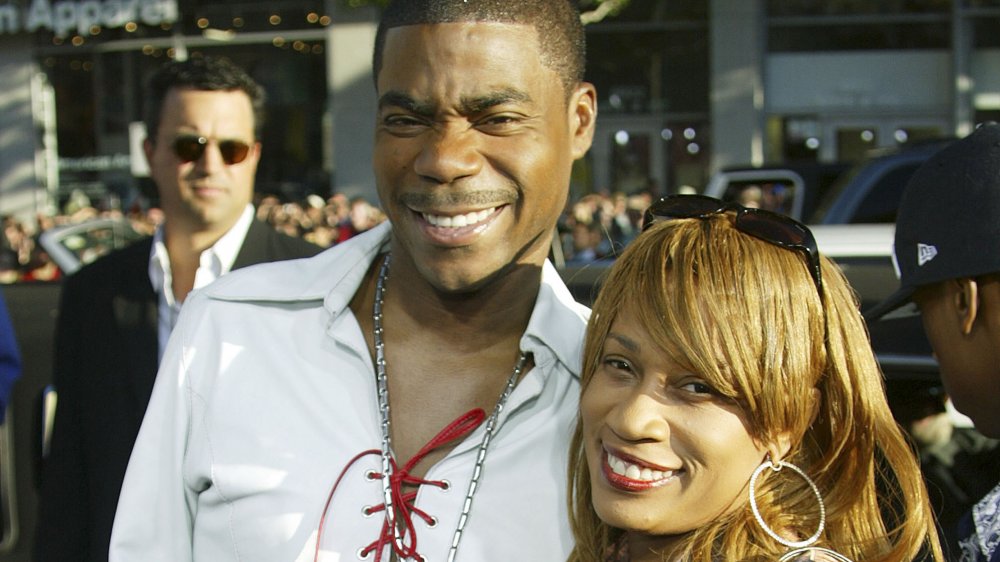 Frederick M. Brown/Getty Images
Things appeared to be going well for actor and comedian Tracy Morgan following his recovery from a 2014 car crash, which is why some fans were surprised when the New York native announced on July 29, 2020, that he and his wife, Megan Wollover, were divorcing. The statement, which got released to Page Six, read, "Sadly, after nearly five years of marriage, Megan and I are filing for divorce. This is a challenging time for all involved, so I ask that you please respect our privacy."
Morgan and Wollover share a daughter, Maven Sonae, who was born in 2013. Morgan has three children from his first marriage to his first wife, Sabina Morgan, Page Six noted.
Speaking of Sabina, she married Tracy married back 1987 when the comic was just 17. Although this was a happy event for the comedian, it had followed a tough period, as he discovered in 1985 that his father had AIDS, according to The New York Times. So he dropped out of high school to look after his dad, and several years later, he had a new wife and two children (Sabina's from a previous relationship). Sadly, Tracy's father died in November 1987.
Eventually, Tracy found work through stand-up, and he was able to support Sabina and their family in a big way. So why did this seemingly strong bond end up in divorce?
Tracy Morgan honored Sabina Morgan at the ESPY Awards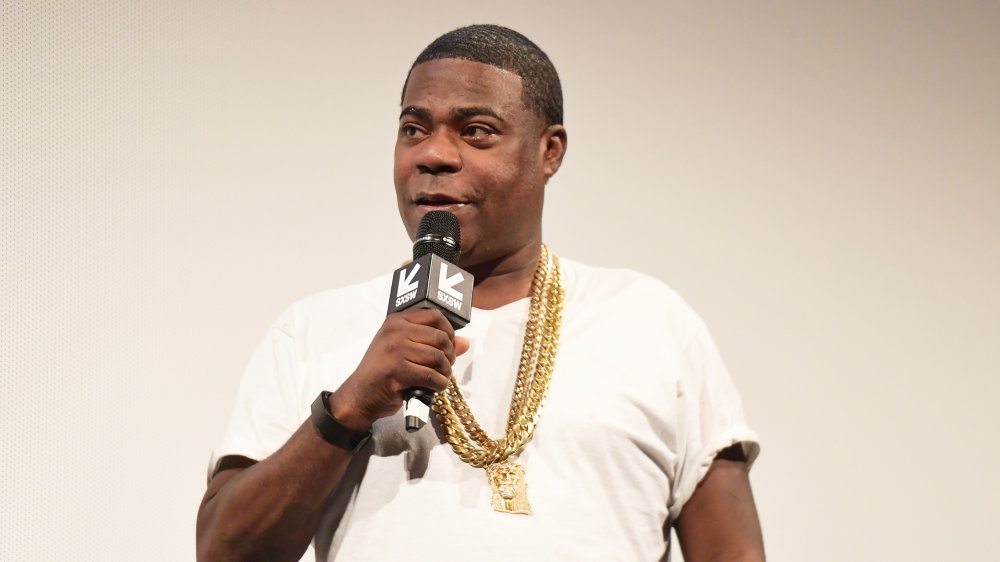 Matt Winkelmeyer/Getty Images
As for how Tracy Morgan met Sabina Morgan, he shared a candid anecdote with The New Yorker, noting how he saw "this bomb-a** chick [Sabina] on a pay phone" while hanging out at Yankee Stadium one day. Sabina was four years older than Tracy and had two children from a previous relationship at the time. The couple ended up having a child of their own, named Tracy Jr., and Tracy adopted Sabina's two kids, according to the outlet.
Sabina was an adamant supporter of Tracy's stand-up comedy. "I've got you, but you've got to keep at this no matter how hard it gets," she told him, per The New Yorker.
Unfortunately, Tracy struggled with a drinking problem, and this supposedly became too much for Sabina to handle. "I started to even hurt people that I love," the actor relayed to Travis Smiley in 2010, per CNN. The quote came one year after Tracy and Sabina divorced in 2009, although according to the New York Daily News, they had separated eight years before that. 
Tragically, Sabina died of cancer in 2016, a sorrow that still motivates Tracy. "My ex-wife passed away from cancer three years ago, so when I go on that stage, that will be for my ex-wife," he told Entertainment Weekly in 2019 about hosting the ESPY Awards in her honor. "That will be for my kids."