The Untold Truth Of Sean Penn's New Wife, Leila George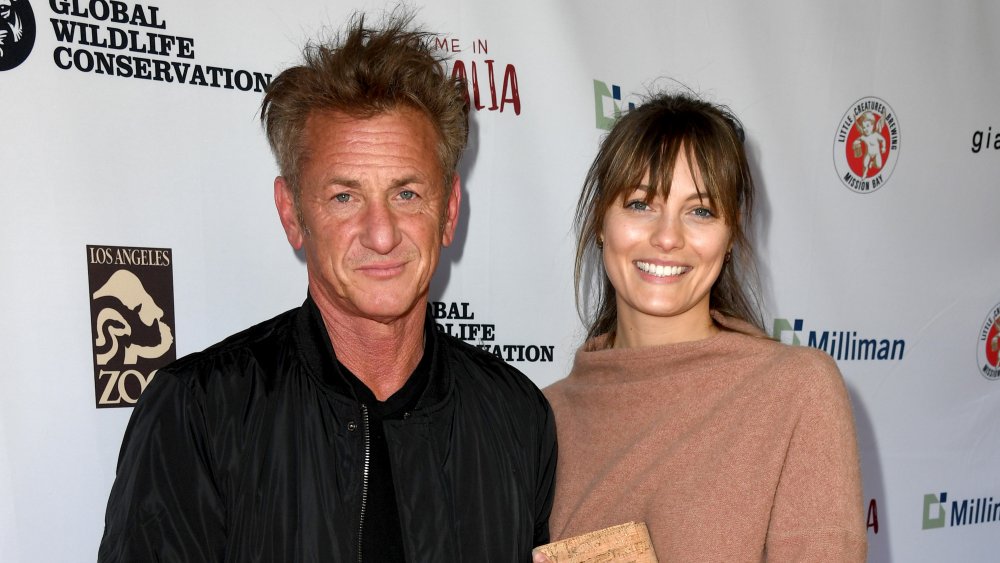 Kevin Winter/Getty Images
On July 31, 2020, Sean Penn, who turns 60 in August, and his girlfriend Leila George, 28 years old, reportedly tied the knot, as per People. Neither of them has confirmed the marriage independently, but a now-deleted Instagram post from their friend, philanthropist Irena Medavoy, celebrated the union with a slideshow of pics of the bride's engagement ring and the couple's gold rings.
Medavoy wrote, per People, "We are so happy for @leilageorge #seanpenn getting married. We love you. We are over the moon to find your soul mate true partner. You are meant to be together God Bless you both." The outlet also reported that Rosanna Arquette and Josh Brolin wished the duo well in the comments of the now-deleted post. 
While again nothing has been confirmed by Penn or George, it does seem like the couple might have wanted to keep any potential nuptials private. Maybe they asked their buddy to take down the proof until they felt like sharing their marriage with the world. In any case, given that she's pretty new to Hollywood, here's what you need to know about Sean Penn's (possible!) new wife. 
Leila George's parents are actors, too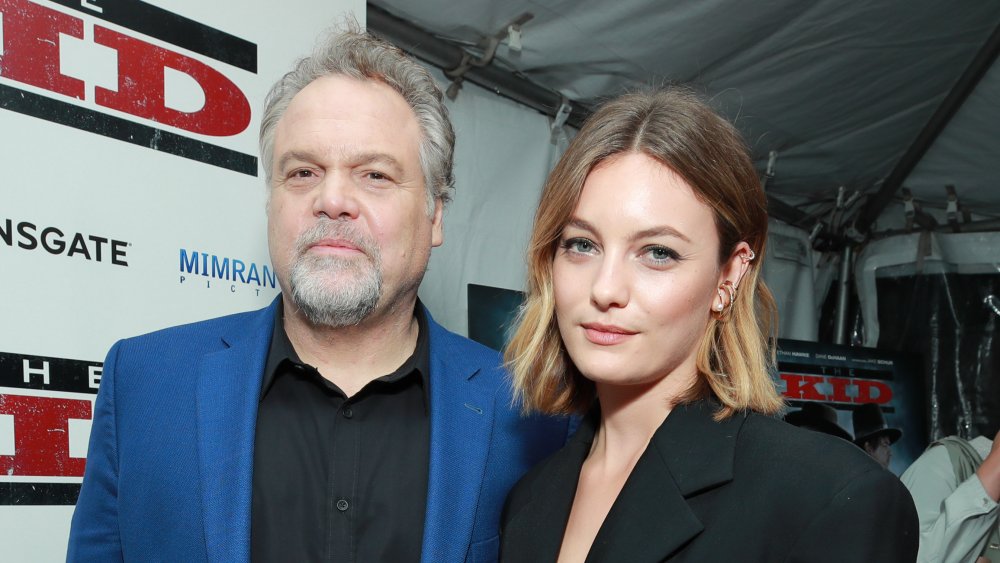 Rich Fury/Getty Images
Leila George is no stranger to Hollywood life, as she's the daughter of actor and producer Vincent D'Onofrio and Australian actress Greta Scacchi, who were together from 1989 to 1993. Scacchi, an Australian and Italian citizen, went on to marry her first cousin, Carlo Mantegazza, in 1998 and had another child Matteo in 1998. D'Onofrio then went on to marry a Dutch model, Carin van der Donk, and had two sons with her: Elias and Luka. So it's a pretty large and international family. 
Per IMDb, George made her feature film debut in Mother, May I Sleep With Danger? and then starred in Mortal Engines and The Kid. She's also in the series, Animal Kingdom, and has another movie, The Long Home, slated for 2020. The Kid was directed by George's dad, per Page Six. Now that she's reportedly married to acting legend Sean Penn, there will likely be more opportunities available to her. 
Sean Penn says Leila George knows he can be 'difficult'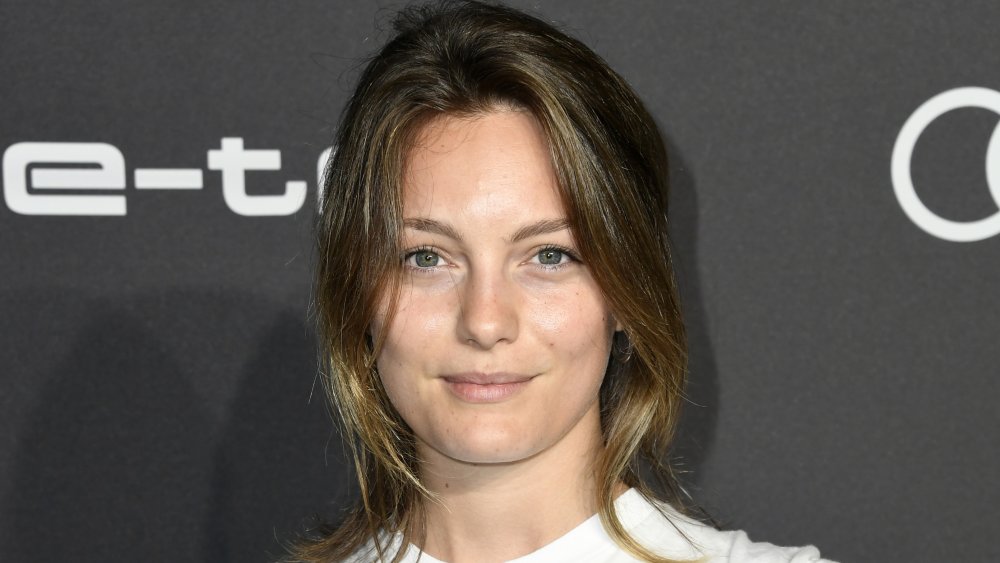 Frazer Harrison/Getty Images
According to Page Six, Leila George and Sean Penn have been dating since 2016, but rarely step out together. They were first spotted in Oahu, Hawaii making out in the ocean. In January 2020, again per Page Six, things were a little more official, as the two attended a gala for CORE (J/P Haitian Relief Organization), where the couple sat next to Leonardo DiCaprio and his 23-year-old girlfriend, Camila Morrone. Per Famous Fix, Penn previously dated Charlize Theron after divorcing House of Cards star Robin Wright in 2010 after 14 years together. He was also once married to Madonna from 1985 to 1989. 
Per the Daily Mail, Penn confirmed their relationship on the Howard Stern Show in June 2020, saying that George was the "gal" in his life. He added that he can sometimes be difficult in relationships and she knows all about that. "Am I difficult? Yeah I think so. I will say I'm a person who feels and expresses energetically, I've misled people into thinking it's all about me. I think the interview you're talking about would be a lady named Leila George, she knows me better than I do on this level, that doesn't mean I agree with her perceptions but I certainly find them fascinating," he said. 
Now, they'll have all the time in the world to talk those difficulties out — if they really are married.