The Real Reason Why Mike Tyson Didn't Realize He Was Filming The Hangover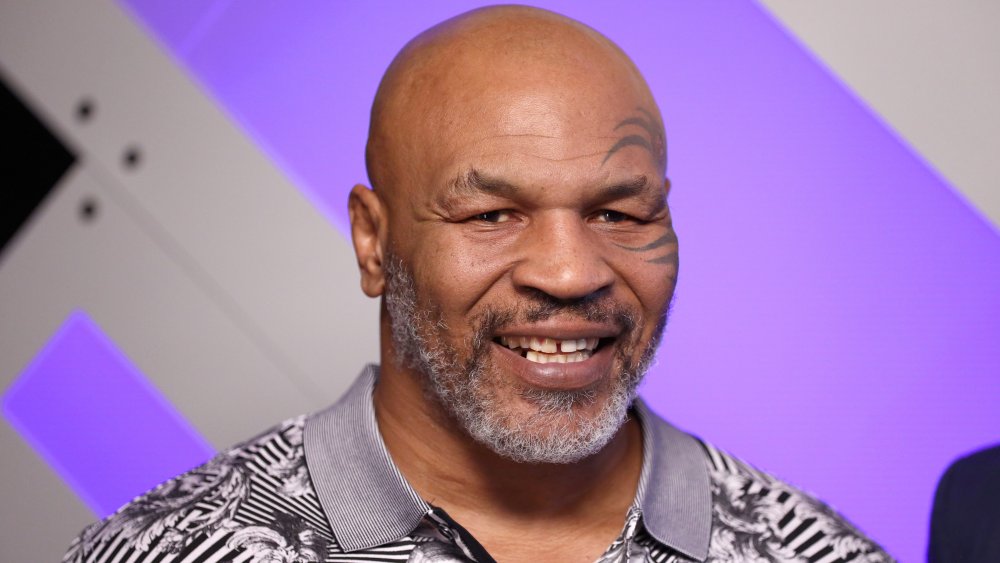 Rich Polk/Getty Images
Mike Tyson can't help but make a splash with everything he does. According to ESPN, the heavyweight champ made his professional debut at the age of 18 in March, 1985. By 1986, he was crowned boxing's youngest heavyweight champion in history. He reigned as the undisputed world heavyweight champ from 1987 to 1990 and is considered by many to be one of the best boxers and most famous athletes of all time — if not one of the most ear-bitingly controversial.
Despite bankruptcies, prison sentences, and headline-making behavior, Tyson hinted at a comeback in May 2020, at the age of 53, when he shared a video of himself training — and looking shredded — in preparation to make a return to professional boxing.
But outside the ring, Tyson's appearances are equally memorable. The boxer wrote and starred in a one-man show on Broadway in 2012, and voices himself on the Adult Swim series Mike Tyson Mysteries. Perhaps most famous is his appearance in the popular — if not problematic by today's standards — 2009 comedy The Hangover. Tyson had audiences bowled over with his now-iconic cameo, in which the boxer, looking for his stolen tiger, knocked out actor Zach Galifianakis to the drum breakdown of "In the Air Tonight" by Phil Collins. Though the scene is a highlight, the story behind it is equally incredible and in line with everything we know about Iron Mike. 
In fact, here's why Tyson didn't even realize he was due to film The Hangover.
Mike Tyson was impaired when he met The Hangover's stars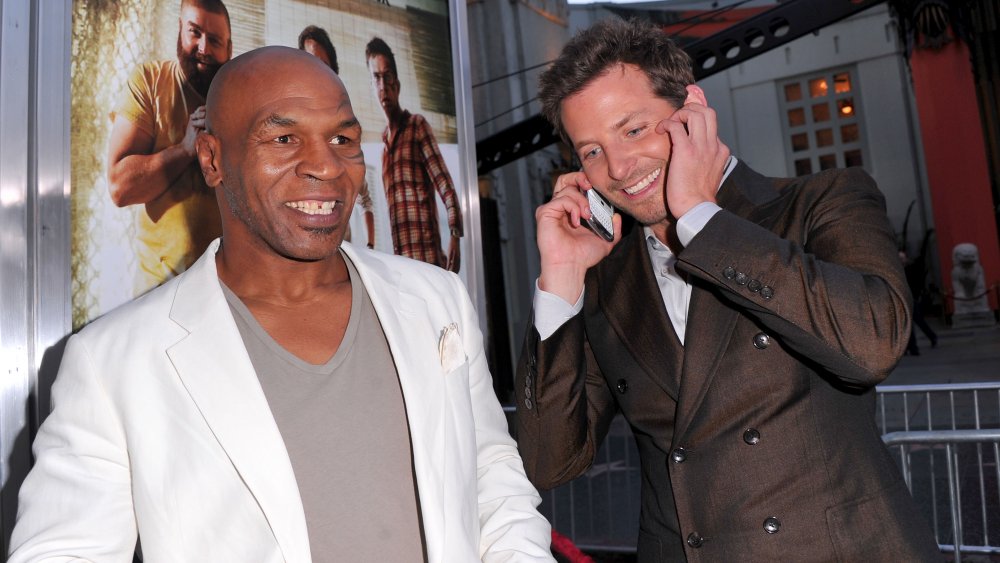 Alberto E. Rodriguez/Getty Images
In a June 2020 interview with self-help guru Tony Robbins, former boxer Mike Tyson admitted to completely forgetting he was supposed to film scenes in The Hangover. The day before he was due on set, he met with co-stars Zach Galifianakis, Bradley Cooper, and Ed Helms, but because of alcohol and drug use, he apparently forgot why he was even meeting them.
"I met the guys in a club, they were in the VIP section and I said, 'This is where I normally sit, nobody's normally here," Tyson recalled in the interview. "So I went in there, I'm checking these guys to see what they're doing in my section. It was Zach, the other guy, and he said, 'We're going to be in a movie with you,' and I said, 'Yeah? When?' And he said, 'Tomorrow.'"
Tyson said his drinking and smoking impaired him so much that he forgot about the film completely. "I didn't know as I was drinking and smoking back then, doing drugs so I didn't know I was involved in the movie," he added. "So eventually I had to go and do the movie and it was a success."
Mike Tyson was 'a mess' while filming but turned his life around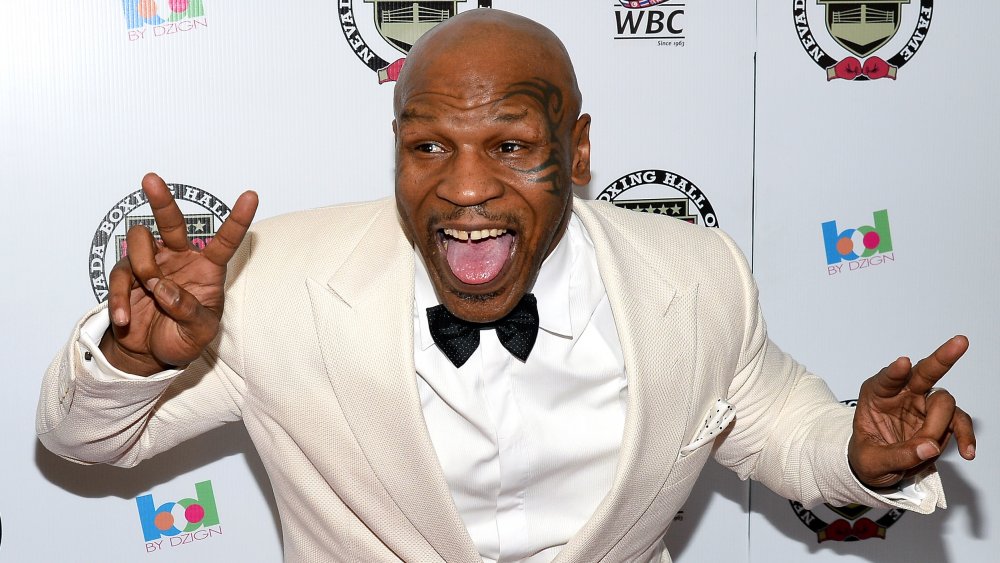 Ethan Miller/Getty Images
Mike Tyson's memorable — or should we say forgettable? — experience in The Hangover didn't end with that awkward meeting with the movie's stars. According to a 2012 interview with Yahoo! Sports, the boxing great was high when the cameras rolled. "I was a mess. I was overweight. I was a pig, high on cocaine," he said.
Luckily, Tyson has since turned things around. Aside from his impending return to boxing, the star is now clean — though he did admit on his own podcast to smoking $40,000 of marijuana a month — and he executed a comeback from bankruptcy, according to The Sun, due in part to his appearance in the aforementioned film. Tyson even struck up a friendship with Bradley Cooper after the duo filmed The Hangover 2. "Bradley is a really good guy," Tyson told self-help guru Tony Robbins, per the New York Post. "Really awesome guy, he's doing really well too."
Oscar-winning actor Jamie Foxx is preparing to play Iron Mike in the Finding Mike biopic, so things are looking up for the boxing superstar.