The Special Meaning Behind The Name Prince Harry And Meghan Markle Gave Their Dog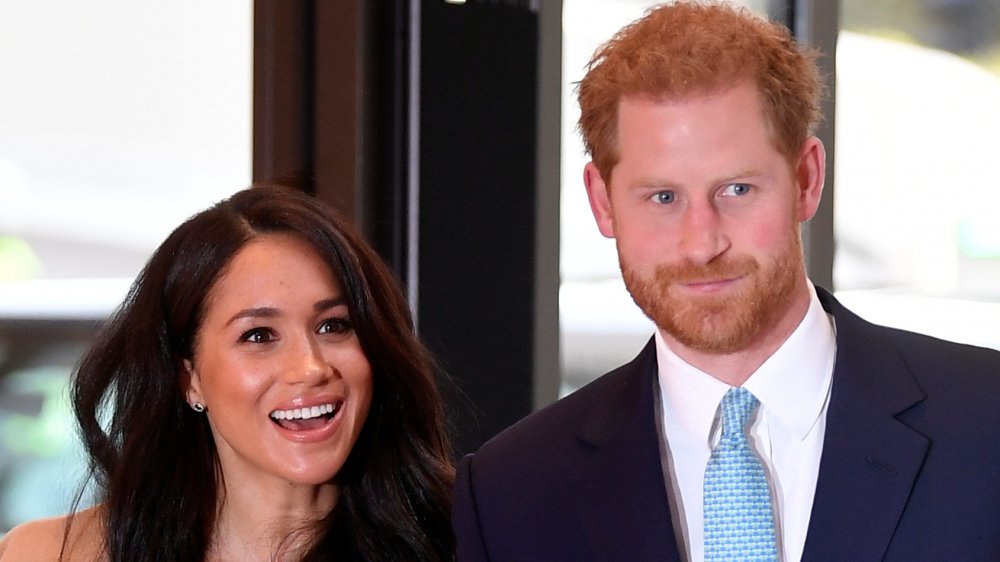 Wpa Pool/Getty Images
Members of the royal family typically don't share their secrets with the world right away. For instance, after Meghan Markle and her husband, Prince Harry, welcomed their baby boy into the world in May 2019, the couple didn't reveal his name for two whole days. Now, that might not be the lengthiest wait ever, but it was for fans of Harry and Meghan. In the end, the pair introduced their son, Archie Harrison Mountbatten-Windsor, at St. George's Hall at Windsor Castle. "It's magic. It's pretty amazing," Meghan said at the time, per NBC News. "I have the two best guys in the world so I'm really happy." 
Before Archie made his debut, though, Meghan and Harry became parents to a black Labrador in 2018, which they had rescued. But they failed to reveal the pooch's name at the time. However, during an October 2018 visit to Sussex, England, with Harry, Meghan mentioned that their pup is a "she" and that people kept "getting her name wrong," People reported. Harry was also overheard praising his pet, the outlet reported. "My name is Harry. I have two dogs with my lovely American wife," he said, referring to their black lab and Meghan's rescue beagle named Guy. 
Cut to August 2020, and the dog's name got revealed via Omid Scobie and Carolyn Durand's tell-all book about the couple, Finding Freedom. So, what is the meaning behind the dog's curious moniker? Keep reading to find out.
Prince Harry and Meghan Markle's dog honors their romance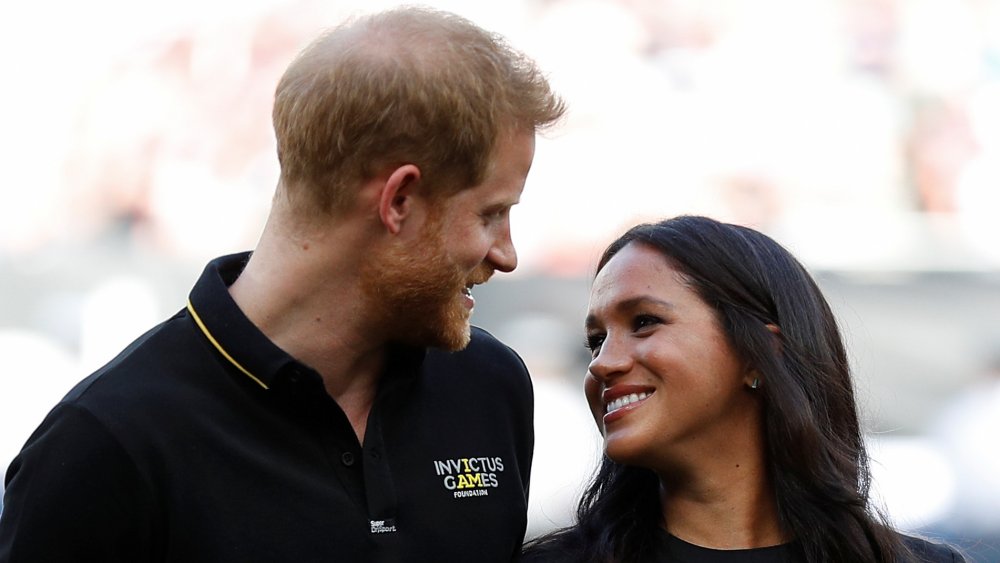 Wpa Pool/Getty Images
In 2018, Prince Harry and Meghan Markle rescued and welcomed a black Labrador into their lives. The couple has refrained from giving away the name of their dog, but in Finding Freedom, authors Omid Scobie and Carolyn Durand revealed the moniker, per People. According to the journalists, the pup's name is Pula, which is a nod to how Meghan and Harry's relationship first began.
Pula is the currency of Botswana, Africa, where the red-headed royal convinced Meghan to come with him on a trip at the beginning of their love story. Additionally, Pula means "rain" in Setswana — the language spoken in South Africa — where it hardly rains due to its desert climate. Since precipitation is a rarity in Botswana, its presence is "valuable and a blessing," per People.
In November 2017, Harry couldn't help but gush over their getaway during an interview with the BBC, recalling, "And then it was I think about three, maybe four weeks later that I managed to persuade her to come and join me in Botswana. And we camped out with each other under the stars. She came and joined me for five days out there, which was absolutely fantastic."
He added, "So then we were really by ourselves, which was crucial to me to make sure that we had a chance to know each other." Aww.
Botswana is so special to Prince Harry and Meghan Markle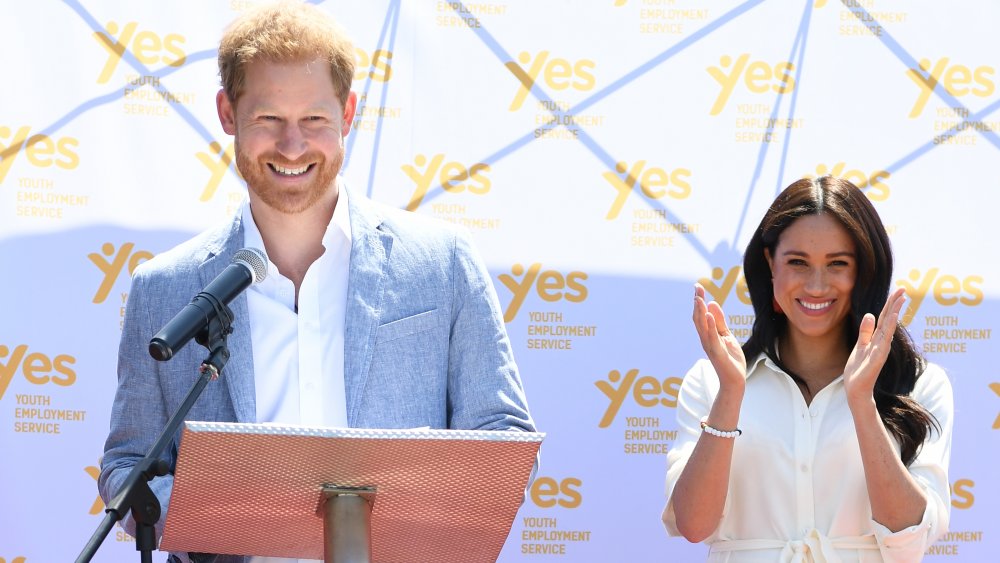 Wpa Pool/Getty Images
After Prince Harry and Meghan Markle went to Botswana, Africa, in July 2016 — six weeks after their first date — the two knew that their paths were supposed to cross. The early days of romance are detailed in Finding Freedom, and excerpts have appeared in The Times and The Sunday Times. "I've never felt that safe, that close to someone in such a short amount of time," the book's authors, Omid Scobie and Carolyn Durand reported (via The Daily Beast) Meghan telling a friend.
A friend told the authors that, following the getaway, "they [Meghan and Harry] were each already dancing around the idea that this just may be a forever thing." As a result, the two frequently pay tribute to the spot where they first started falling for one another. 
In 2017, Harry whisked Meghan away to Botswana for her 36th birthday, per ABC News. Then, in 2019, Meghan gave her husband the most thoughtful birthday present — she "recreated their Botswana camping adventures in their backyard," a source told People at the time. "It's a place that means so much to them — and to Harry in particular — so Meghan wanted to bring that happy place to him on this day so she set up a tent, got sleeping bags, cooked dinner and recreated Botswana where they fell in love."
Now that Pula's name is not a secret anymore, we can only hope that Harry and Meghan show off their pooch to the world!