Prince Harry Reveals The Moment He Knew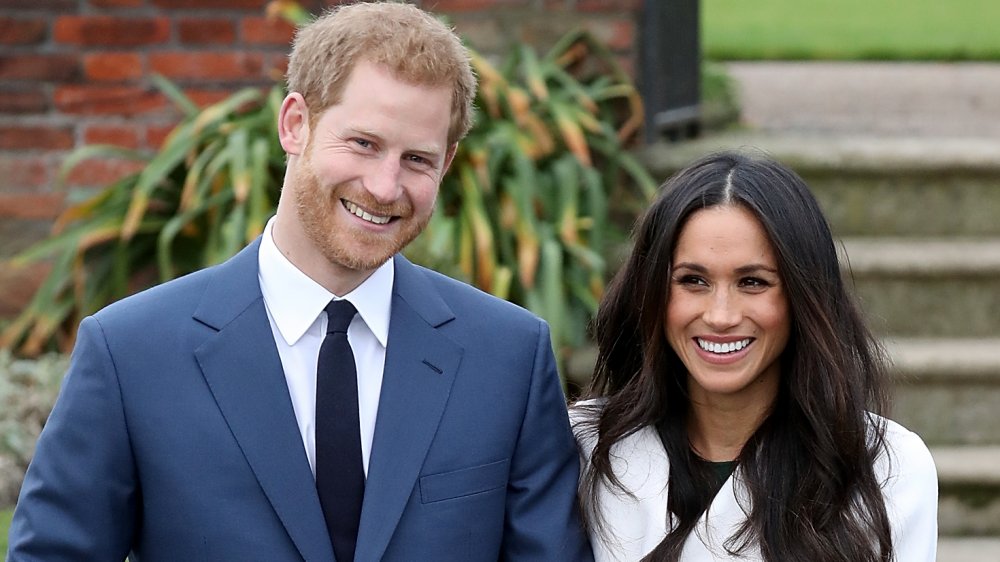 Chris Jackson/Getty Images
Given the surplus of news about Prince Harry and Meghan Markle these days, it's tough to remember a time when they weren't making headlines. That being said, they haven't actually been together for a super long time, especially compared to the long courtship Prince William and Kate Middleton had, meeting in the early '00s and getting married in 2011. 
Harry and Meghan met on a blind date in 2016 at Soho House's Dean Street Townhouse in London, per Harper's Bazaar. Even though their relationship moved quickly, the first date wasn't completely smooth, according to an excerpt from the book Finding Freedom (via Entertainment Tonight). "... Harry quickly realised that impressing Meghan was going to be tougher than just giving her one of his big smiles." 
Harry allegedly said to himself: "I've got to up my game here," per the book (via the Daily Mail). And apparently he did since they reportedly had dinner the next night. After dining at Soho House two nights in a row, they switched things up a bit, enjoying a night in at Prince Harry's cottage at Kensington Palace. Six weeks after meeting, the pair traveled to Botswana. Three months into their relationship, Harry was the first to say "I love you," which Meghan said back to him. From that point on, their relationship moved forward full steam ahead. 
In November 2017, they announced their engagement – a year and a half after meeting. The couple got married in May 2018 and welcomed their son, Archie, in May 2019. Despite some first date nerves, they seemingly clicked pretty much immediately, but when did they know their romance was the real deal?
By the second date, Prince Harry was smitten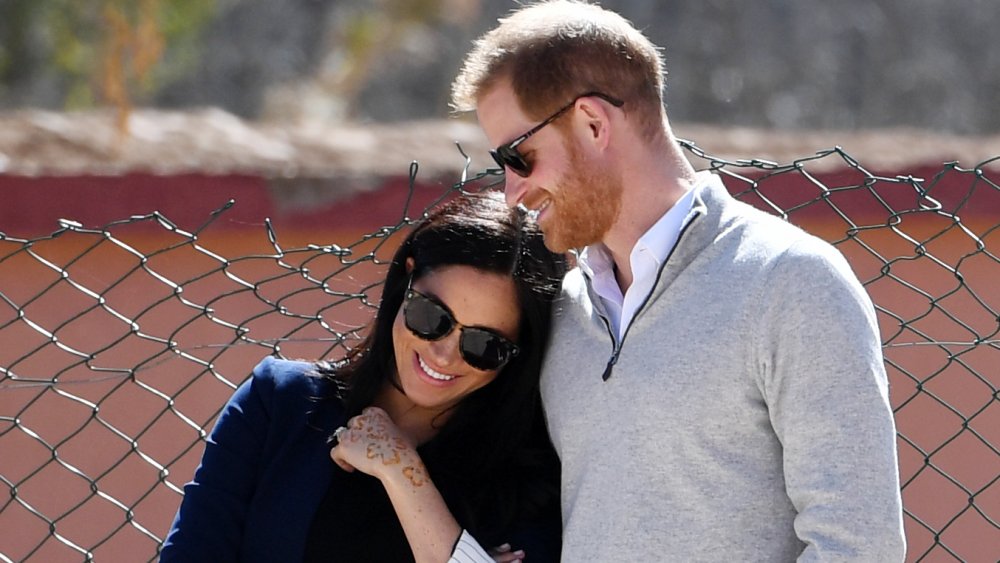 Pool/Getty Images
Going from a first date to a second date within 24 hours is a definite sign that date number one went pretty well. However, Prince Harry and Meghan Markle's second date was apparently the most pivotal one during their early courtship. According to an excerpt from Finding Freedom, the couple's second date also took place at Dean Street Townhouse. 
Apparently, "Harry knew they would be together at that point," per the book (via People). Supposedly, the royal thought that the Suits actress was "ticking every box." A friend of the couple claimed: "Almost immediately they were almost obsessed with each other," which sounds right given the fact that they got pretty serious early on in their relationship. 
Even so, Harry and Meghan's relationship wasn't actually super public right away. Instead, they took some time to get to know each other in private, dating rather secretly until they felt more confident that they had a future together. During a 2017 Vanity Fair interview, Meghan said, "We're two people who are really happy and in love. We were very quietly dating for about six months before it became news, and I was working during that whole time, and the only thing that changed was people's perception." 
The actress went on to insist that "[n]othing about [her] changed," adding, "I'm still the same person that I am, and I've never defined myself by my relationship."
Prince Harry had Meghan Markle's back immediately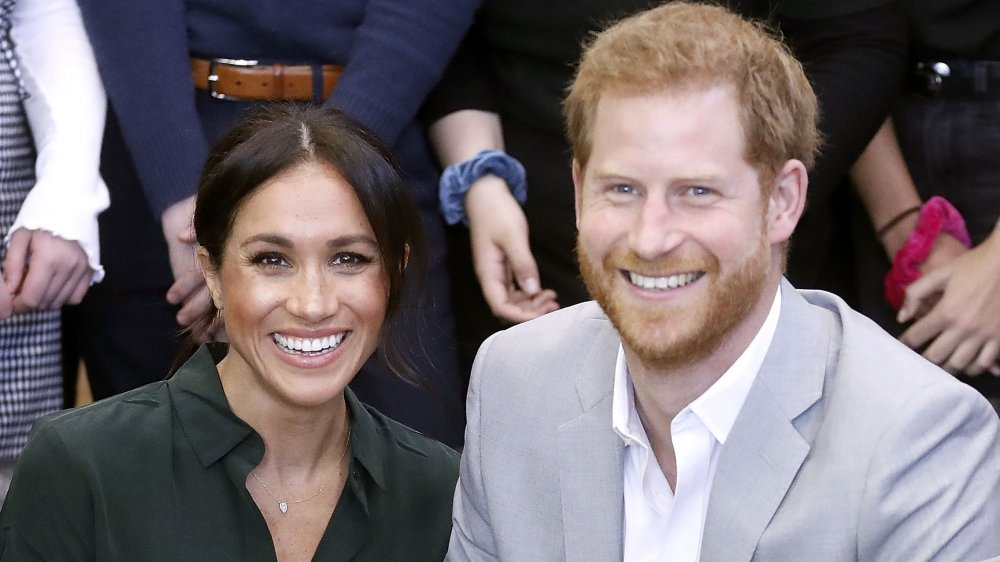 Chris Jackson/Getty Images
Although Prince Harry and Meghan Markle decided to keep their relationship quiet at first, word got out eventually with many media outlets reporting on their relationship. Unfortunately, it wasn't all favorable or even fair. As a result, Harry felt compelled to step up and speak out in her defense, officially referring to Meghan as his "girlfriend" in a November 2016 statement that he shared via his communications secretary. 
The statement acknowledged that Harry was "aware that there is significant curiosity about his private life," adding that he has "never been comfortable with this." It emphasized that he's "rarely taken formal action on the very regular publication of fictional stories that are written about him." However, he felt that the media went too far with commentary about Meghan, claiming that she had "been subject to a wave of abuse and harassment." 
The statement noted: "Some of this has been very public — the smear on the front page of a national newspaper; the racial undertones of comment pieces; and the outright sexism and racism of social media trolls and web article comments." Additionally, Harry was "worried about Ms. Markle's safety and is deeply disappointed that he has not been able to protect her." He issued the statement in hopes of preventing "further damage." 
The very public statement served as another sign that he was in the relationship for the long haul. It's not as conventionally romantic as a dinner date, but Harry made it clear that he wanted a future with Meghan.