This Is The Short Amount Of Time It Took Prince Harry To Tell Meghan He Loved Her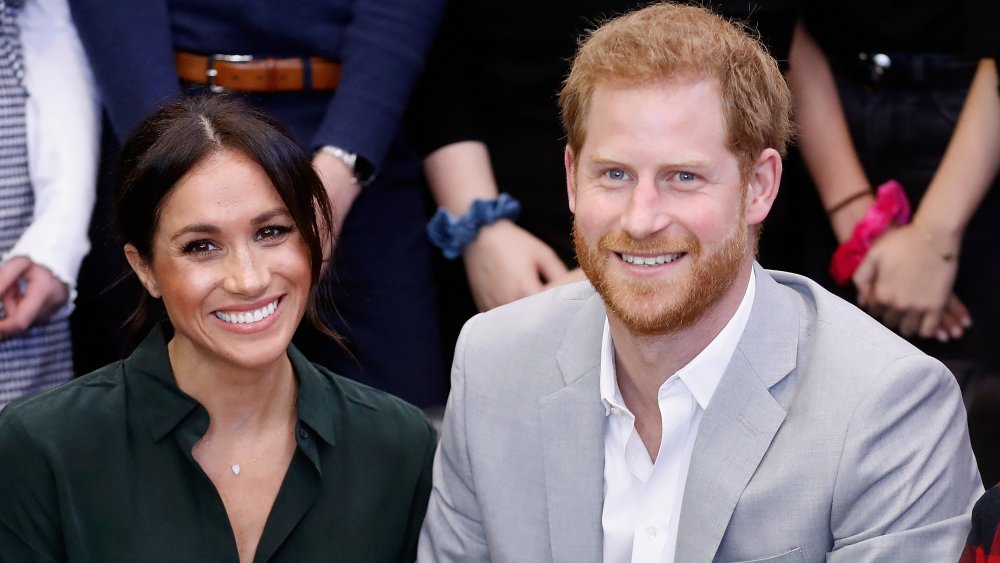 Chris Jackson/Getty Images
In November 2017, Prince Harry and Meghan Markle announced their engagement amid their whirlwind romance. Although the proposal seemingly happened quickly into the relationship, they were together longer than people had realized. Markle told Vanity Fair, "We're two people who are really happy and in love. We were very quietly dating for about six months before it became news, and I was working during that whole time, and the only thing that changed was people's perception. Nothing about me changed. I'm still the same person that I am, and I've never defined myself by my relationship." FYI: The couple got set up on a blind date in 2016.
Fans got more info on the couple's initial romance in July 2020, when The Times published an excerpt from the book, Finding Freedom: Harry and Meghan and the Making of a Modern Royal Family. The book claims the pair's first date ended without a kiss, however, their relationship progressed quickly after that. The two supposedly got dinner the next night, and then chilled at Prince Harry's Kensington Palace cottage the following evening.
Six weeks after their first string of dates, they traveled to Botswana, South Africa. Prince Harry reflected on the trip in 2017, telling the BBC, "We were really by ourselves, which was crucial to me to make sure we had a chance to get to know each other."
So when did Prince Harry and Meghan Markle first say, "I love you" to each other? We reveal the romantic timeline below.
Prince Harry was smitten with Meghan Markle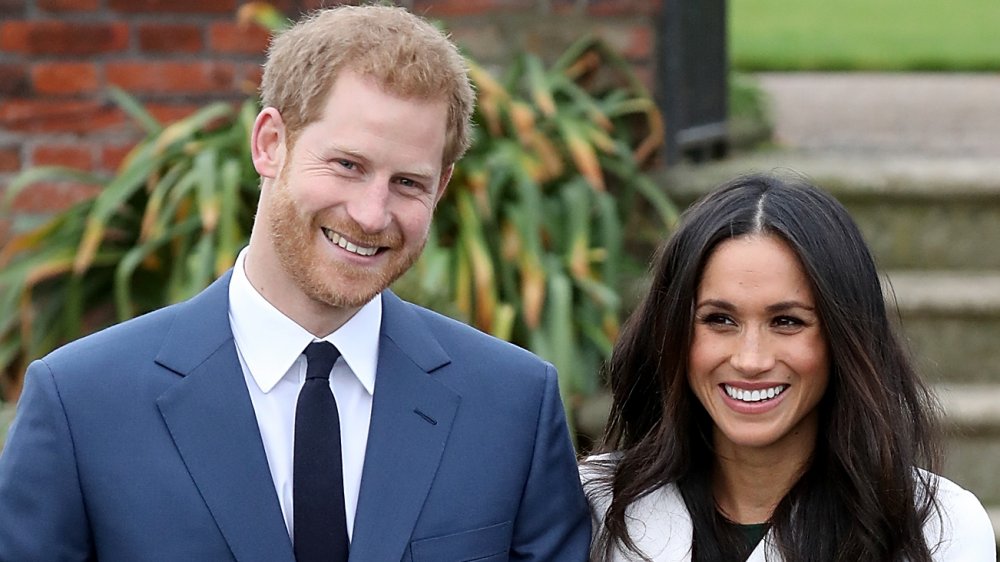 Chris Jackson/Getty Images
Considering that Kate Middleton met Prince William and in 2001 and waited until 2011 before they got married, the pace of Prince Harry and Meghan Markle's relationship is fastpaced in comparison. In October 2016, Express reported that Prince Harry was dating Markle, with a source telling the outlet, "Harry has been desperate to keep the relationship quiet because he doesn't want to scare Meghan off."
The Palace officially confirmed the relationship a month after Express reported it and included a statement in condemning the media for "outright sexism and racism" aimed at Meghan, who is proudly biracial. In May 2017, the couple hit another major milestone when Prince Harry brought Markle as his date to Pippa Middleton's wedding reception, which was a big deal since they were merely dating and not engaged or married at the time. In November 2017, Markle left Suits and moved to the United Kingdom to be with her man, announcing their engagement later that month. In December 2017, Markle attended her first royal engagement. 
Of course, it's fair to wonder when the "I love you"s occurred in this sweet timeline. An excerpt from Finding Freedom: Harry and Meghan and the Making of a Modern Royal Family in The Times revealed Prince Harry supposedly uttered those words to Meghan three months after they met, dropping the L-bomb first. Meghan supposedly reciprocated the declaration immediately.
Yep, it's clear these two are meant to be!