The Truth About Billie Eilish's Relationship With Sporty Spice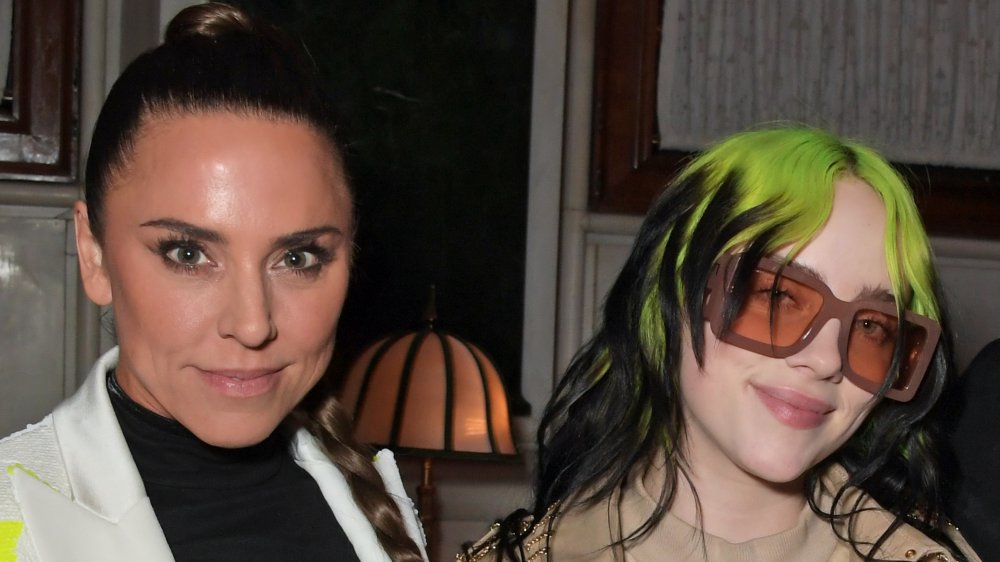 David M. Benett/Getty Images
As a member of the Spice Girls, Mel C (real name Melanie Chisholm) experienced the highs and lows of instant pop stardom in the 1990s. She continues to make music these days, and she's set to release her eighth solo album Melanie C in October 2020. The singer best known as Sporty Spice is now passing her words of wisdom to a new generation of young music stars. Right now, there's no bigger performer who best represents this new wave of talent than Billie Eilish.
Eilish won five Grammys in 2020, including record of the year, and her album When We All Fall Asleep, Where Do We Go? finished 2019 as the year's top-selling title, per Rolling Stone. The "My Future" singer has performed before enormous crowds and won a mind-boggling number of awards, including Billboard's woman of the year award in 2019. Along the way, Eilish has thanked the female singers who came before her, including the Spice Girls.
Eilish's love for the girl group is well known, as she often brings up how much she likes their 1997 movie Spice World in interviews. While speaking to Capital FM, she discussed how she thought the Spice Girls were not even real. She used to think that they were just movie characters and their songs were only for the film.
Luckily now, Eilish knows the Spice Girls really exist, and she has a friend and mentor in Mel C.
Billie Eilish and Mel C are big fans of each other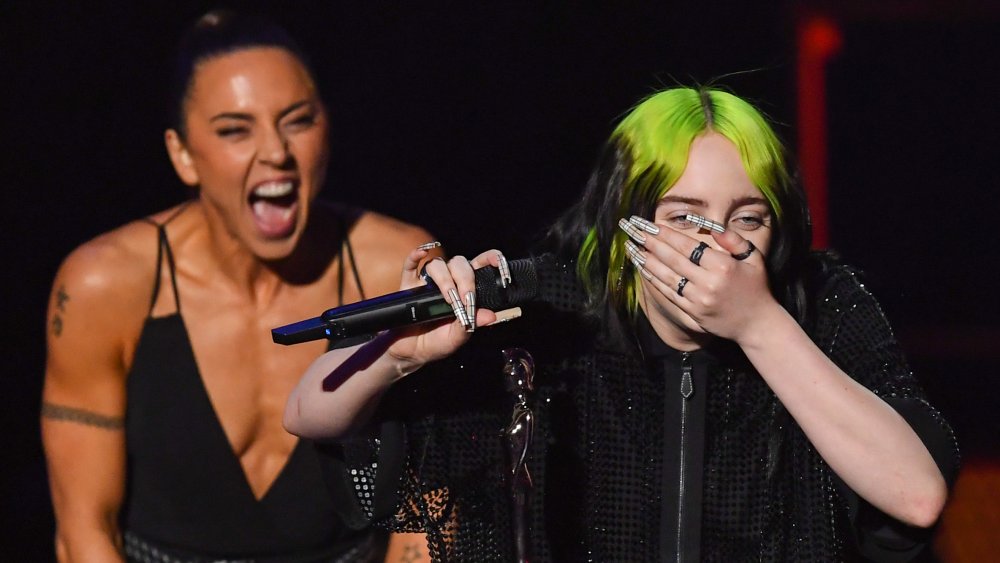 Dave J Hogan/Getty Images
Melanie C saw the fandom surrounding Billie Eilish when she attended a concert in London in March 2019. Melanie C told Vice that she went backstage to offer the young singer some advice.
"I just told her to make sure she got some chill time because it's very important... You're not a robot," she said.
More than a year later, Melanie C elaborated more on her experience in the crowd at 2,000-capacity Shepherd's Bush Empire, seeing Eilish's success early on. She spoke with British GQ about being an Eilish fan and being among the hundreds of young people engulfed by Eilish's songs.
"To hear her fans screaming every word of every song – and not teenage girls screaming for boys, but girls screaming for girls – it was beautiful," Melanie C said. "I just felt something so familiar, something similar I experienced with the Spice Girls. We met backstage that night and I felt a connection. Billie is wise beyond her years."
For Eilish, the feeling is mutual. In August 2019, Eilish posted on her Instagram account a photo of herself wearing a Mel C shirt and white sunglasses. The photo was reposted on the Spice Girls account with the caption, "You should see me in a... Spice Girls Tee 👑😉 Love you @billieeilish."
Mel C sees Billie Eilish as a 'role model'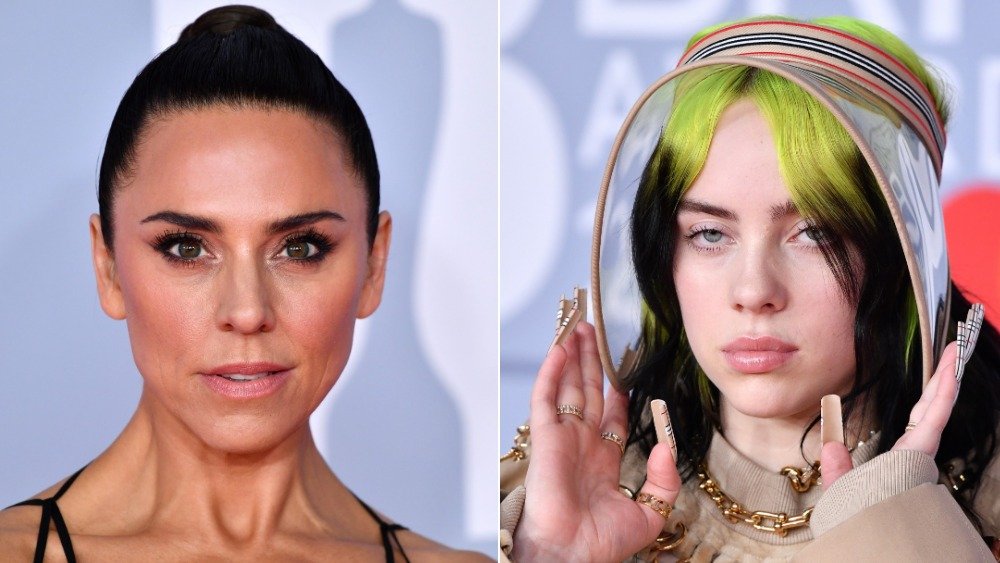 Gareth Cattermole, Gareth Cattermole/Getty Images
Since meeting Billie Eilish at that March 2019 concert, Melanie C has kept up with the young performer. Seeing the "Bad Guy" singer's fast rise to fame recalls Sporty Spice's success with the Spice Girls. That stardom was also full of turns that had damaging effects, including body shaming from tabloids.
"I think I was described as 'the plain one at the back, who doesn't really do much, doesn't really say much,' and that's really hurtful when you're a young, aspiring pop star. That hurts," Mel C told BBC.
It resulted in Mel C battling anorexia and overexercising. Eilish has taken on body shamers in the past. She doesn't give into them as she wears baggy clothing and loudly colored hair. In a 2019 Calvin Klein campaign, Eilish said that her style reflected her desire to be seen not just for her body.
"I never want the world to know everything about me," Eilish said, according to Glamour. "I mean, that's why I wear big, baggy clothes. Nobody can have an opinion because they haven't seen what's underneath. Nobody can be like, 'Oh, she's slim-thick,' 'she's not slim-thick,' 'she's got a flat a**,' 'she's got a fat a**.' No one can say any of that because they don't know."
Melanie C applauded Eilish for her efforts, per British GQ.
"To have Billie Eilish as a young role model is really refreshing," Mel C said. "She's what the world needs right now. I've been itching to hear what she's going to do next."