What Does Billie Eilish's My Future Mean?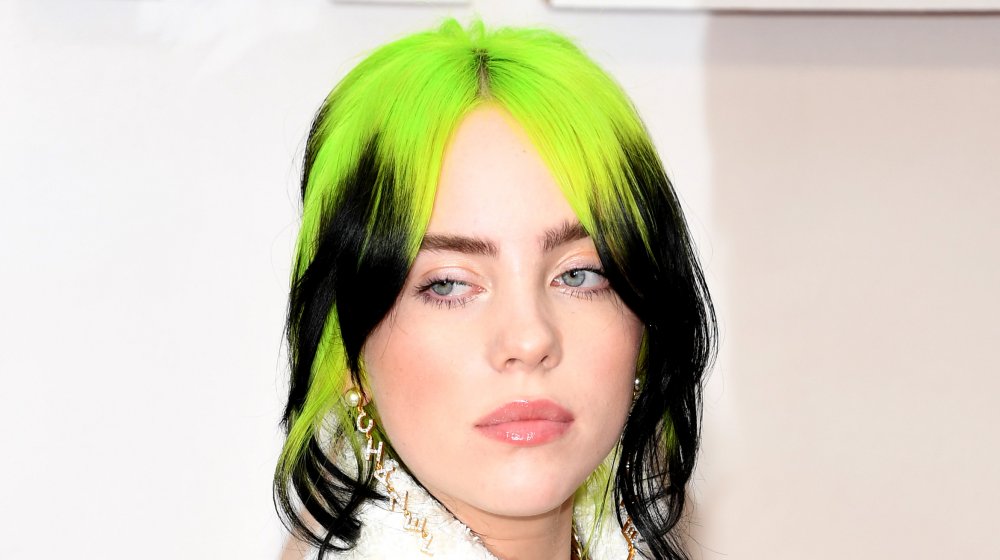 Kevin Mazur/Getty Images
Billie Eilish — full name Billie Eilish Pirate Baird O'Connell — is known for having lyrics that either cut deep into the soul or give you a slight chuckle. Either way, her music is always poignant. As Rob Haskell beautifully stated for Vogue in February 2020, "the totality of her [Eilish] effect on the pop landscape — from her whispered anti-anthems to her bloblike anti-fashion to the sense of it's-really-me relatability she provides to her fans — has made her immediate predecessors seem almost passé." 
Eilish hadn't released new music since her February 2020, single "No Time To Die," which came after her March 2019 debut studio album, When We All Fall Asleep, Where Do We Go. However, the "bad guy" singer announced on Instagram on July 28, 2020, that a new song is on the horizon, posting the suspected cover art for a new song titled, "my future." The following day she released a snippet of the song on Instagram — "Can't you hear me? I'm not coming home / Do you understand? / I've changed my plans" alongside the caption, "tomorrow." 
But what does it all mean? Well, the full-length song is finally here, and we think we have an idea.
Billie Eilish's 'my future' is a self-love anthem
Billie Eilish's new song, "my future" was uploaded onto YouTube on July 30, 2020, along with an animated anime-style music video. The beginning of the video is dark and melancholy, similar to her previous videos, but toward the middle of the song, the lyrics and corresponding video are very positive and uplifting. "'Cause I, I'm in love with my future / Can't wait to meet her /and I, I'm in love," she croons in the chorus. "But not with anybody else / Just wanna get to know myself."
Considering Eilish made it clear as day in the song that she's enjoying alone time at the moment, all of the dating rumors — including her supposed romantic connection to rapper Bhad Bhabie — can come to a full stop. After all, the California native told British GQ, in June 2020, that she's "never felt powerful in a relationship." So perhaps this song is a turning point for the artist, as it sounds like she wants to build up her confidence before branching out into romance.
Additionally, "my future" gives fans insight into the sound and vibe of a potential new album.