The Untold Truth Of Val Kilmer's Daughter Mercedes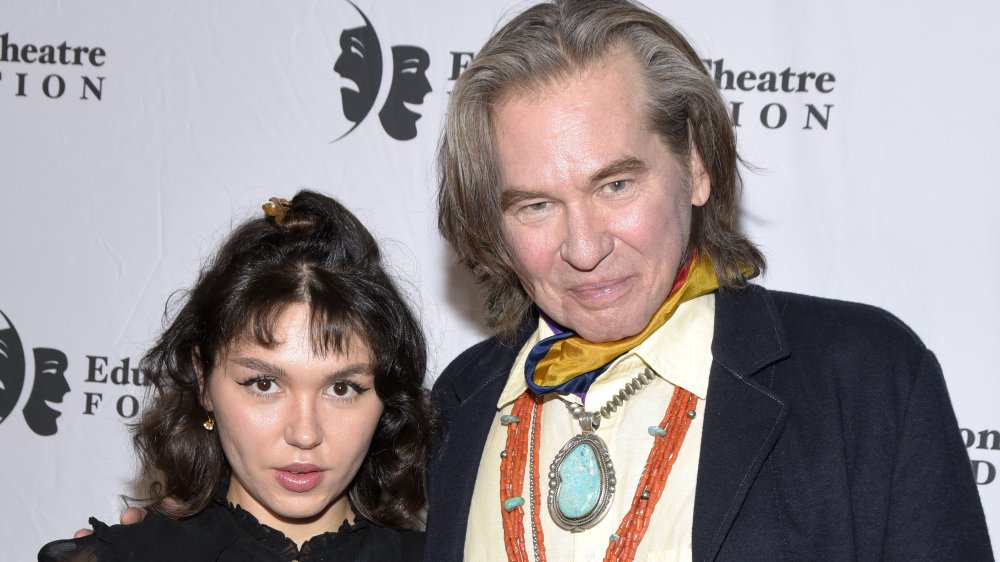 Michael Tullberg/Getty Images
Most movie fans surely know that Val Kilmer played the super slick Tom "Iceman" Kazansky in Top Gun back in 1986 before popping up in films like Willow, The Doors, and The Saint, as well as suiting up as the Caped Crusader for 1995's Batman Forever. However, there's a lot that you probably don't know about the actor. For instance, were you aware of the fact that he dated Cher and battled cancer? Or how about the fact that he's a dad? That's right, Val has a son, Jack Kilmer, and a daughter, Mercedes Kilmer, who have both followed their famous father into acting.
"My mom, actress Joanne Whalley, didn't push showbiz," Mercedes explained in August 2020, according to Page Six. She added, "Both parents stayed neutral. Neither were supportive nor discouraging. It happens my brother is an actor, too."
Mercedes continued by recalling, "The acting bug bit me at 12 when I did Romeo and Juliet but right afterward I blacked out and don't even remember performing. I just thought, 'I want to do this forever.'" That's certainly a daunting way to realize what you're meant to do in life! Despite her performance-related blackout, Mercedes has, indeed, gone on to land a few smaller roles, and audiences will be able to see her in 2020's Paydirt alongside her dad, which was an experience that she says was "so trippy."
Mercedes opened up about her dad starring in a film with a disability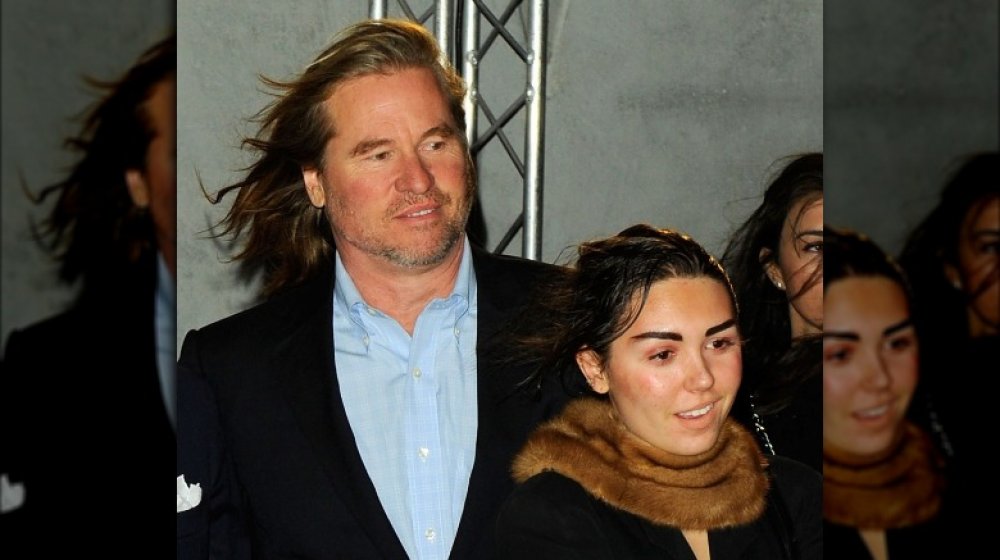 Andrew H. Walker/Getty Images
Mercedes Kilmer was apparently unaware of certain aspects of her father's career when she was younger despite the fact that Val Kilmer had some rather iconic roles in the past, such as Top Gun's Iceman. "It comes up when other people bring it up at me. I actually didn't even know what that was in reference to for a long time," she explained to Good Morning America in August 2020. However, these days, Mercedes is well aware of what her dad does thanks, in part, to the fact that they worked together on 2020's Paydirt, a crime-based thriller in which she fittingly appears as his daughter.
"Playing his daughter was so trippy and perfect," Mercedes told GMA. She added that she is "so proud to have been in this film," because on top of the fact that Val's her "actual dad," she noted that he "now [has] a disability with [his] voice" due to the effects of the throat cancer he dealt with, which affected the way he speaks. Mercedes explained that "it really meant a lot to [her] to be able to be involved in this film that centers a disabled actor, or an actor with a disability."
As for Val, he assured fans, "I'm doing great, I feel a lot better than I sound."