Inside Simon Cowell's Messy Love Story With Lauren Silverman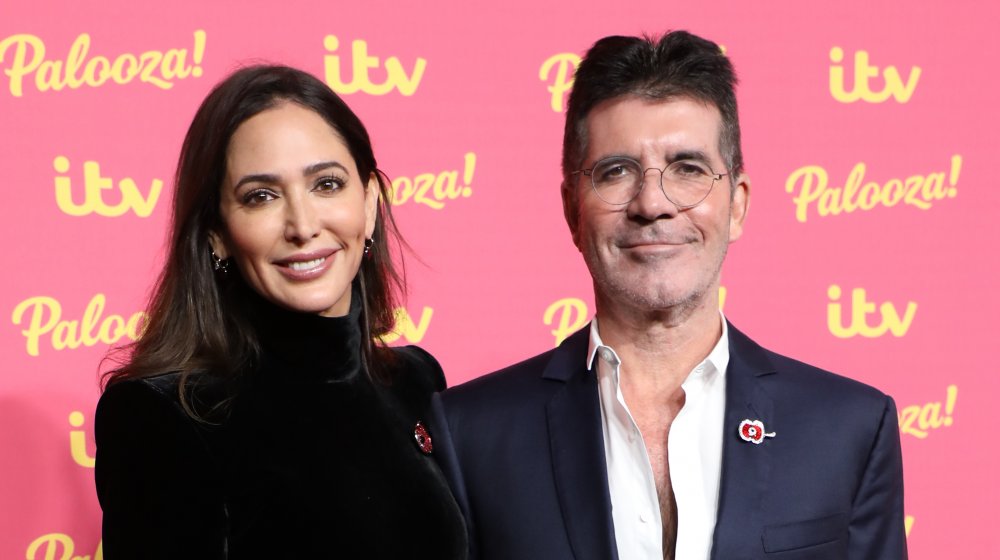 Lia Toby/Getty Images
British TV and music mastermind Simon Cowell's relationship with his girlfriend Lauren Silverman has been a bit tricky since day one. Cowell — who has had a hand in such shows as American Idol, America's Got Talent, and The X Factor, and aided in the music careers of music groups like Little Mix and One Direction — has been with Silverman for years now, but it's been a roller coaster ride for the two of them. Let's rewind to how it all began.
Back in 2004, Cowell met Silverman in Barbados while she was vacationing with her then-husband, Andrew Silverman, according to Us Weekly. At the time, Cowell really connected with the couple — especially Andrew — and they became close. However, nothing became of Cowell and Silverman right away. A few years later, Us Weekly reported, the two started seeing each other, despite the fact that she was still married and he was dating other people. It was all on the down low until 2013 when the bombshell dropped that Silverman was pregnant with Cowell's child.
A source claimed to Us Weekly in 2013, "Lauren has loved Simon forever. And they started having an affair four years ago." With a baby on the way, the New York socialite and her estranged husband started the official process for a divorce — and decided on plans for their son, Adam.
Simon Cowell had to stay away from Lauren Silverman's son for months after her divorce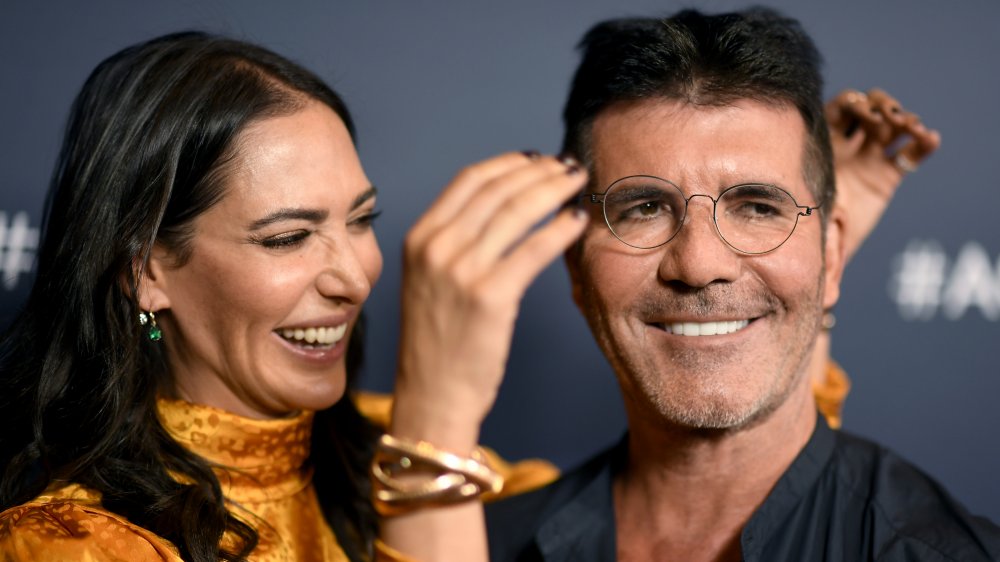 Frazer Harrison/Getty Images
When Lauren Silverman and Adam Silverman divorced due to the affair, there was reportedly a clause in the paperwork that said Simon Cowell was not allowed to be around the Silvermans' son, Adam, until January 2015, according to the Daily Mail. Because the cause for divorce was adultery, things were a little rocky, but nevertheless, Silverman and Cowell stayed together through that and welcomed their own son, Eric, on Feb. 14, 2014.
Cowell jokingly told Entertainment Tonight in 2016 that he and Eric, who is named after Cowell's father, didn't bond instantly. "First eight or nine months, I was kind of thinking, 'I don't think he likes me very much,'" he said. "He does remind me of me when I was younger because he knows how to try it on and how to get away with things."
Since having Eric, Cowell and Silverman have been seen out and about with their adorable child. Cowell even brings him to work from time to time. Eric made his TV debut on Britain's Got Talent with his famous father in 2017. Cowell also told Extra in 2018 that he'd love for his son to take over his TV and music empire someday, calling him "probably the best incentive I've ever had to keep everything running as well as I possibly can over the next few years."
Sources say Lauren Silverman wants to get married, but Simon Cowell isn't into the idea
Dave J Hogan/Getty Images
Taking a look at Lauren Silverman and Simon Cowell's relationship in recent years, they've reportedly buried the hatchet with Andrew Silverman. A source told the Daily Mail in 2017, "Andrew and Lauren have kept everything respectful for Adam's sake. That is their number one priority." The Daily Mail also reported that Silverman was making weekly trips to New York to visit her son Adam, whom she shares with her former husband.
Cowell and Silverman remain unmarried — despite his fellow Britain's Got Talent judges ribbing him to pop the question in 2018. According to the Mirror in May 2020, though, Silverman is hoping to get married and is "obsessed" with the idea. However, there were rumors of a split in May 2020 after Britain's Got Talent judge Amanda Holden did an Instagram Live where her 8-year-old daughter said Cowell and Silverman had split. Holden reportedly immediately corrected her daughter's story and said there was no truth to the rumor, the Mirror reported.
If all is well with these two, we might even see another child in their future. Cowell told the Daily Star (via Metro UK) in 2015, "Myself and Lauren want to have more children of our own but we could adopt as well. I wouldn't rule out it happening. It's a good idea." Whether or not he feels the same now, a few years later, remains to be seen.