The Complete Transformation Of Simon Cowell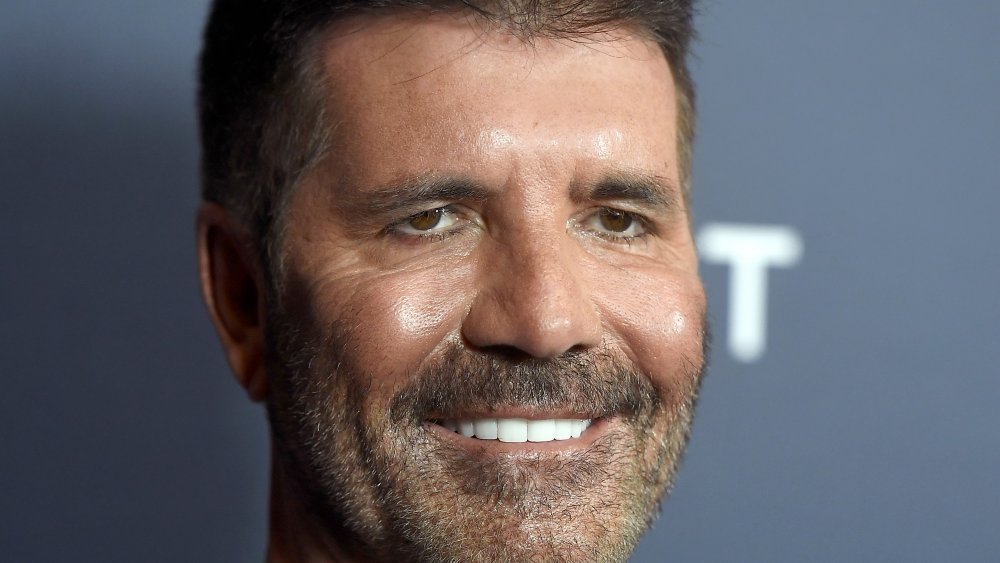 Frazer Harrison/Getty Images
When American Idol launched in 2002, the voice competition turned record executive Simon Cowell into a household name. From his harsh critiques to his witty remarks, Cowell's brutal honesty has become his trademark over the years, even when he moved on to other reality show competitions. Yet, while the America's Got Talent judge might be known for his shock value, nothing surprised fans more than when Cowell revealed his unexpected new look on the AGT red carpet in summer 2019. Cowell attributed his appearance to his "20 pound weight loss after going vegan." But, as an array of plastic surgeons told Radar Online, weight loss might not be the only element at play.
America's Holistic Plastic surgeon Dr. Anthony Youn noted that Cowell likely experienced botched Botox injections. "If Botox is injected too far out on the side of the forehead, it can cause the forehead and eyebrows to droop," Dr. Youn told the publication. Aesthetic injector Kristina Kitsos, RN, MBA — who's worked on A-list celebs for more than 15 years — echoed Dr. Youn's statement, as she explained Cowell's "had too much Botox in the lateral forehead, causing the sides of his eyebrows to droop down like that. I strongly advise my clients to do a little and add to it if necessary, therefore they look rested and natural. This is definitely a case where less would have been more."
Despite this speculation, however, Cowell has admitted — on the record — that he's undergone multiple plastic surgery procedures in the past.
Simon Cowell's facelift 'hurt like hell'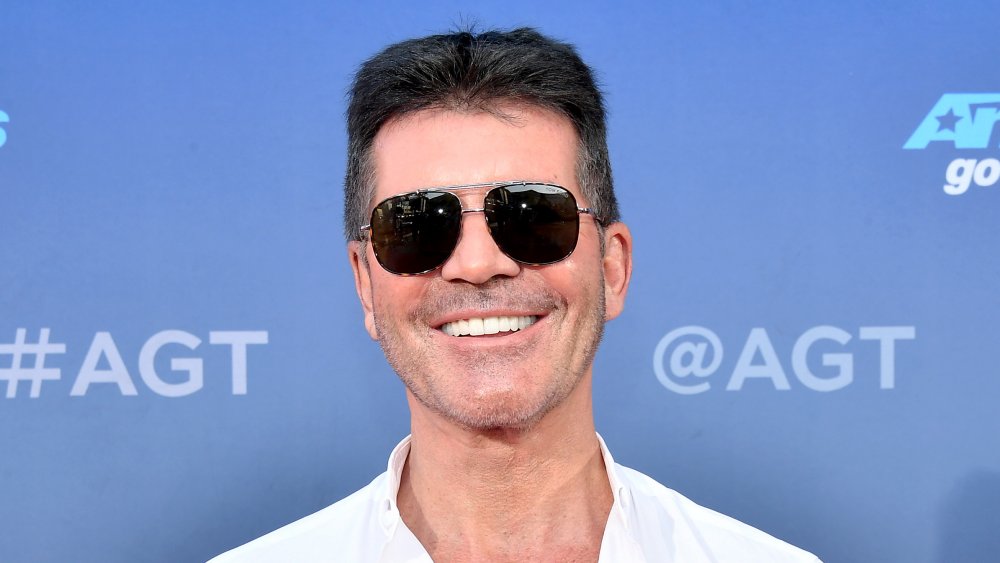 Amy Sussman/Getty Images
While Simon Cowell made a name for himself by offering up harsh criticism, the internet returned the favor tenfold in recent years, as viewers of America's Got Talent consistently heckle the longtime judge's cosmetic decisions. However, Cowell hasn't been shy about the truth. In fact, in 2018, he told the Sun (via Hello!) he underwent a non-surgical "sewing bioplastic-infused thread" facelift. "There's lots of things you can do now. You don't just have to stuff your face with filler and Botox," Cowell said. "It hurts like hell but it gets rid of sun damage and unplugs all the crap."
"For me now, it's all about having clean skin," Cowell added. "If you have clean skin, you look better. But you have to be very careful with some of this stuff." While Cowell also noted that using Botox "added 10 years" to his TV career, he regrets going overboard with it. "Hopefully I look better now — I probably did have a little too much Botox a couple of years ago, because everyone on TV has it," he said. "Now I have facials, but nothing too extravagant at the moment. I have a girl who comes here and does a great face massage — it's very relaxing. I also had a sheep placenta facial once, which was quite out there."
These procedures, along with improved eating habits, led to Cowell's physical transformation. But looks aside, he's still got the notorious personality we all love to hate.