Inside Bachelor In Paradise Star Jade Roper Tolbert's Pregnancies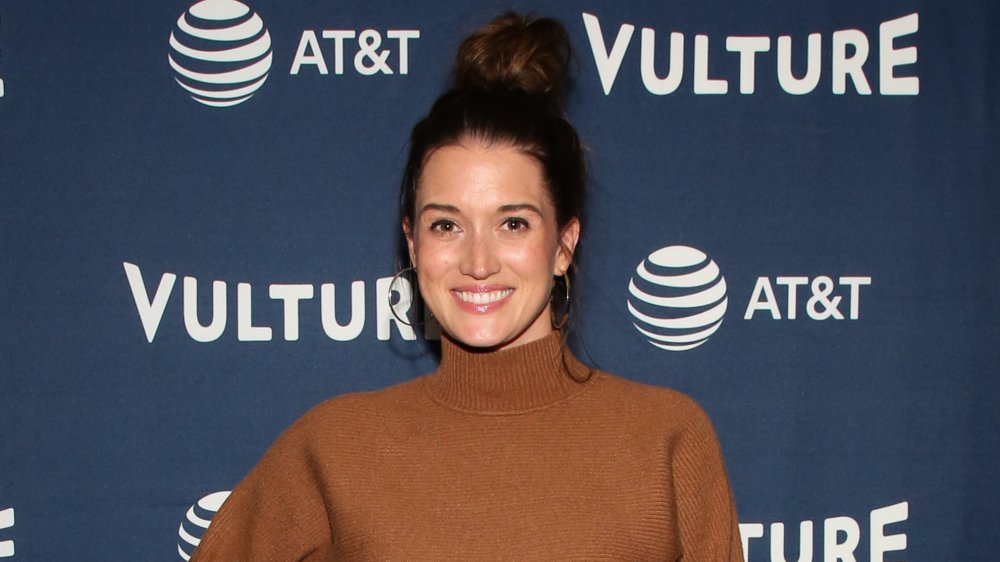 Paul Archuleta/Getty Images
As reported by Daily Mail, Bachelor of Paradise alum Jade Roper Tolbert opened up about her pregnancies during a question-and-answer game on Instagram in July 2020. Jade revealed that she sadly suffered from miscarriages, including a chemical pregnancy. The reality star is currently expecting baby number three — a boy — with husband Tanner Tolbert. 
During the Q&A sesh, a fan asked, "Have you ever had a miscarriage?" to which Jade divulged that she had, but that she doesn't speak about the subject often because it still makes her very emotional to this day. "I don't talk about them publicly very much, probably because I still always cry even though a lot of time has passed, and it always catches me off guard that there's still so much emotion under the surface," Jade explained (via People). She went on to reveal that the first miscarriage occurred while she and her now-husband first got together, before she gave birth to their daughter, Emmy.
According to Jade, the chemical pregnancy occurred only one month prior to getting pregnant with her second child — a baby boy named Brooks. Per What To Expect, "A chemical pregnancy is a very early pregnancy loss that happens when an egg is fertilized but never fully implants in the uterus." And according to Heathline, "Chemical pregnancies may account for 50 to 75 percent of all miscarriages."
This wasn't the first time the former Bachelor star has spoken out about her personal struggles with pregnancy.
Jade Roper Tolbert revealed she got pregnant while filming 'Bachelor in Paradise'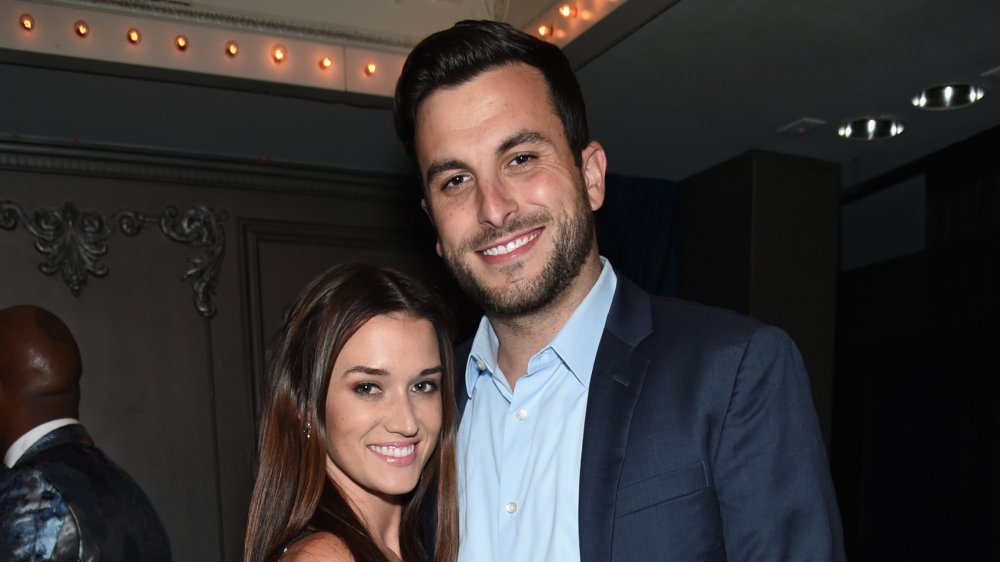 Jamie Mccarthy/Getty Images
According to People, in February 2019, Jade Roper Tolbert, who was then pregnant with her second child, took to Instagram to disclose that she had previously suffered a miscarriage. "I had a miscarriage. These words have burned inside me for over three years," the former Bachelor in Paradise contestant said. "I was honestly so scared to share our story, because I have always had this inner voice that's said I don't matter as much, especially when it comes to my struggles or my pain. My journey with my grief has been a rollercoaster, and so I've never even known really where to start with telling others." 
Jade also admitted that she was hesitant — or rather "afraid" — to let people know that she and husband, Tanner Tolbert, conceived when they were filming Bachelor in Paradise back in 2015. "I've been keeping this weight for a long time, but being pregnant now again, all these emotions have been on the surface for me," she explained. "I just felt it was time to get it out of me and share our story and honor our baby." Jade shared that opening up did lead to a flood of support, saying, "Thank you for all the kind words, they've made me feel very loved and have made me feel less alone."
Jade Roper Tolbert's pregnancy with her third child was a surprise
As reported by People, on May 18, 2020, Jade Roper Tolbert announced that she was pregnant yet again with a funny picture of her husband as he lay on the kitchen floor clutching an ultrasound in one hand and a pregnancy test in the other. The caption in part read, "HERE WE GROW AGAIN!!!" Later during an Instagram Q&A session, Jade addressed a fan's question and admitted that the pregnancy was not planned, but rather the ultimate surprise. 
In an interview with Entertainment Tonight that same month, the couple doubled down on the surprise pregnancy explanation. "This was definitely not a plan," Tanner declared. Jade even revealed that her knee-jerk reaction was to blame her hubby after reading the positive pregnancy test. "I just slapped it on the table. I saw [the positive test] and I was like, 'You mother effer.' I slapped it down on the table and he was just so shocked."
Surprise or not, however, Jade maintains that she is extremely blessed to carry yet another child. "Sometimes things come in waves that you don't plan, but those are the best surprises." Best wishes to Jade and the entire family as they become a party of five!