The Moment That Convinced Queen To Recruit Adam Lambert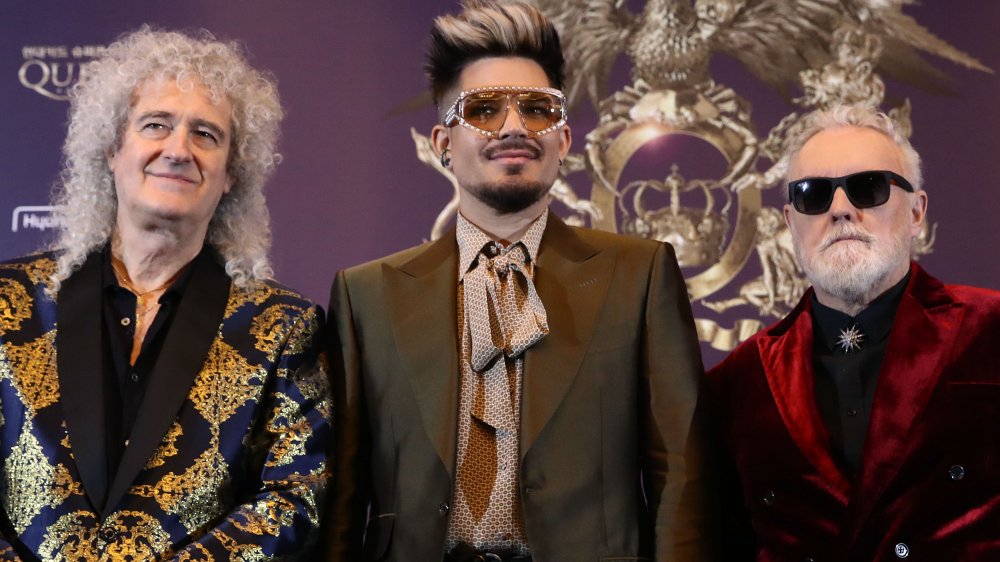 Chung Sung-jun/Getty Images
As we're aware now more than ever since the mixed-review release (and subsequent, perplexing awards season sweep) of the 2018 musical biopic Bohemian Rhapsody, filling the shoes and matching the pipes of the rock band Queen's late, legendary frontman Freddie Mercury is no easy feat. Despite the gamut of reviews from critics at the time, Rami Malek's unanimously positive, transformative performance as Mercury in Bohemian Rhapsody is still widely deemed unparalleled.
Luckily, for former American Idol contestant and powerfully potent performer Adam Lambert, his current gig as Queen's lead singer was never about mimicking Mercury's one-of-a-kind dynamism. Instead, it was about everything unique Lambert could bring to the table all on his own. 
So how did the members of Queen come to secure Lambert as the frontman for one of the biggest rock bands of the 20th century? As it turns out, it was a process that was years in the making and one singular, eventful moment, in particular, that cemented their decision to bring the performer onboard.
Queen drummer Roger Taylor called Adam Lambert's addition 'fate unfolding'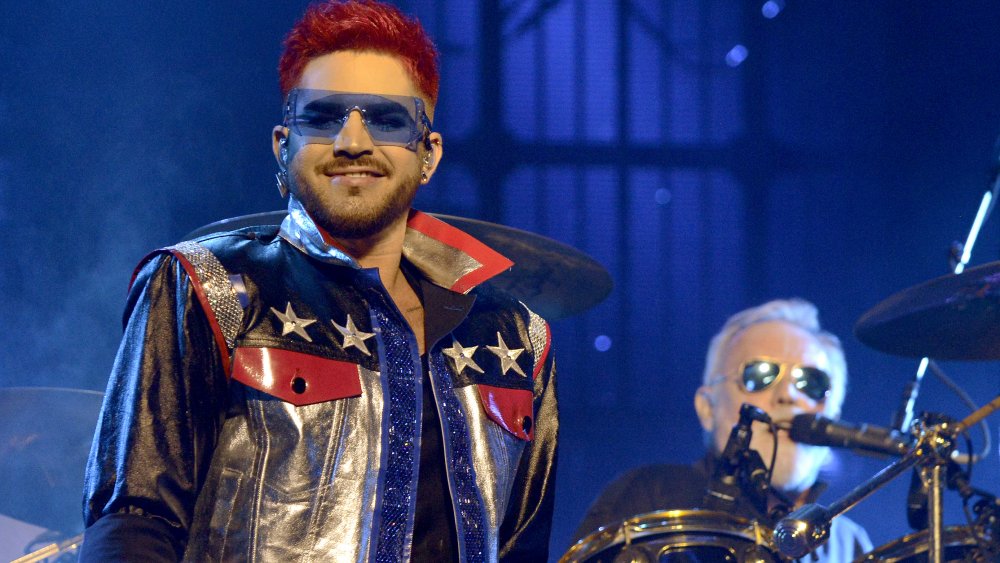 Tim Mosenfelder/Getty Images
In April 2019, during a press junket for the release of the 2019 documentary The Show Must Go On: The Queen + Adam Lambert Story, drummer Roger Taylor appeared on Good Morning America and told the story of how the rock group known as Queen decided to pursue a collaboration with the titular Adam Lambert.
After speaking about the pre-Lambert section of the documentary — which chronicles the story of Queen after the tragic death of Freddie Mercury in 1991 due to complications from AIDS — Taylor divulged how the former American Idol contestant first came onto the band's radar. While the band, in Taylor's words, "thought it was all over" after Mercury's passing — and subsequently went on hiatus until 2004, per Rolling Stone — Lambert more or less spurred a full-fledged revival of their act. 
"It's just been fate unfolding," Taylor said of the new line-up at the time, before revealing how he and guitarist Brian May first became aware of Lambert's many talents. 
Queen discovered Adam Lambert through the power of 'American Idol'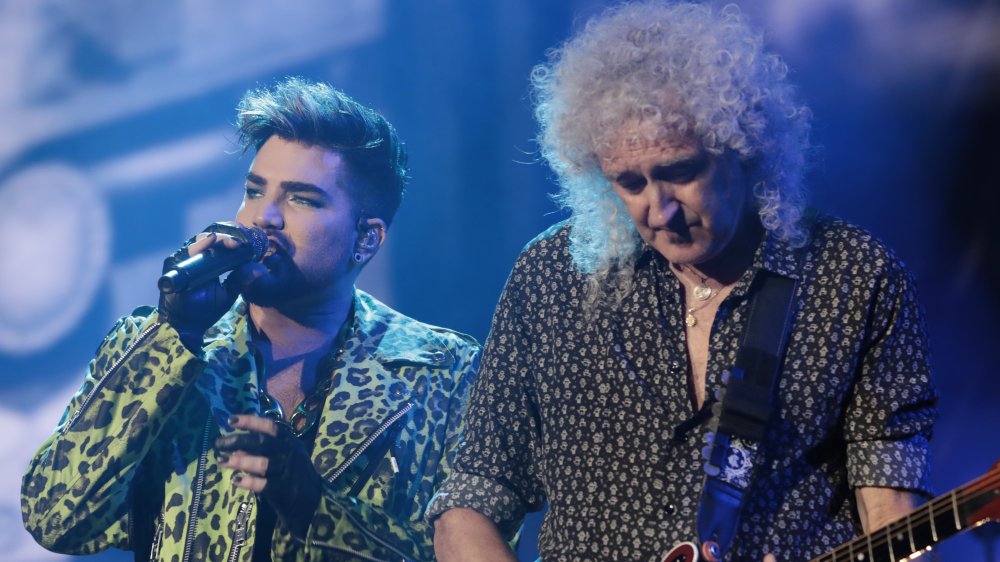 Cole Bennetts/Getty Images
So how exactly did Queen evolve into Queen + Adam Lambert? According to drummer Roger Taylor, it was all thanks to the wonderful world of American Idol.
"A friend of mine called me up and said, 'I've just seen the most amazing singer on American Idol,'" Taylor recounted in an April 2019 interview with Good Morning America, referring to Lambert's tenure on American Idol's eighth season in 2009. "I checked it out and [Lambert] was singing 'Whole Lotta Love' by Led Zeppelin and just blowing it away. Fantastic."
Both Brian May and Taylor were so impressed with the performance that they contacted the producers of the show directly in order to arrange a collaborative performance with Lambert himself. That same performance ended up being the finale of American Idol's eighth season, with the remaining members of Queen rocking onstage alongside Lambert. The rest, as they say, was history, with Taylor explaining that they all got along "magically" with Lambert.
The newly-formed outfit Queen + Adam Lambert hit the ground running in 2011, per Billboard, with the group launching a "mini-tour" in 2012, according Rolling Stone. In 2014, Lambert and Queen set out on a North American tour and have been performing as a single unit ever since.