This Is What Bachelor Villain Courtney Robertson Is Doing Today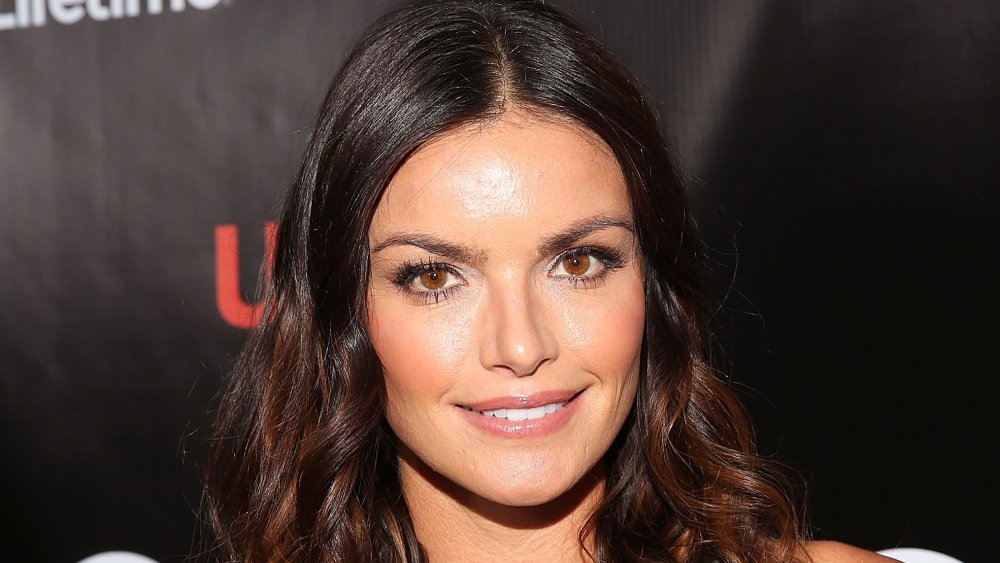 Jesse Grant/Getty Images
Aside from the Bachelor leads, the most memorable people from each season are usually the "winner" and the "villain." Courtney Robertson had the rare distinction of fulfilling both of those roles on season 16, which aired in 2012. During the season finale, Ben Flajnik proposed to Courtney. In March 2012, Us Weekly shared photos of Ben with three women, which included some make out sessions. Even though it's not uncommon for the Bachelor to kiss different women while filming the season, it wasn't a good look when he was engaged to Courtney. 
During the live portion of the finale, which aired in March 2012, Ben claimed that those women were "long time friends," per US Weekly. Even so, Ben confirmed the end of his and Courtney's relationship in October 2012 with a comment to People. Later that month, TMZ shared photos of Courtney kissing Arie Luyendyk Jr., who was the runner-up on Emily Maynard's Bachelorette season earlier that year. 
Courtney never appeared on any other Bachelor seasons, but she did talk about her Bachelor romances with both Ben and Arie in her 2014 book I Didn't Come Here to Make Friends: Confessions of a Reality Show Villain. Despite the book's title, Courtney did make friends from the show, hanging with Bachelor alums Jaclyn Swartz, Casey Shteamer, and Amy Bean in September 2019. Amy was even with Courtney when she picked her wedding dress in 2020. Yes, as of this writing, Courtney is engaged again and her life has changed a lot since her time on TV.
Courtney Robertson is a mom now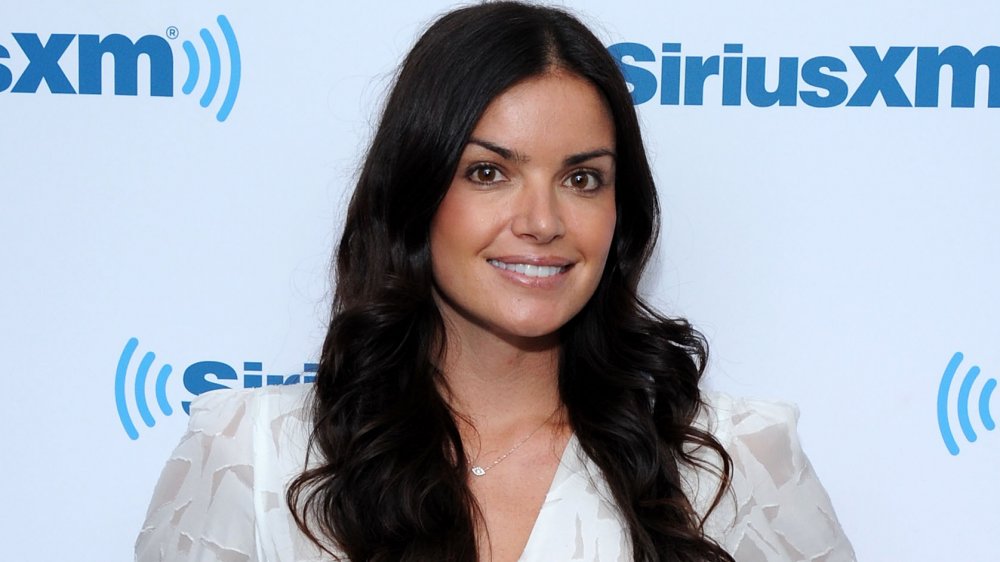 Ilya S. Savenok/Getty Images
In December 2019, Courtney Robertson shared some major news: She was pregnant and engaged to Humberto Preciado, who she met on Instagram eight months prior, according to Us Weekly. Courtney told the magazine: "He had 'liked' a photo of mine on Instagram and I recognized his name. I remember like 10 years ago a friend of mine telling me about a guy she liked, Humberto."
She continued: "His name is so unique. I didn't put it together right away, but I was like, 'Wait, have we met before?" Once she pieced it all together, she thought, "'This guy is cute. Oh my gosh, he lives in Arizona," which is where Courtney is based, as of this writing. Then, she DM'd him and they started living together in July 2019. Before they decided to share a place, Preciado lived just six blocks away from her.
Courtney recalled, "There was just a level of comfort and connection that I've never felt before. I never believed in that feeling of when you know, you know until I met him," adding, "Not have I been with someone that I so clearly wanted to start a family with." On June 19, 2020, Courtney and Preciado welcomed their first child together, a son named Joaquin Ramon Preciado. Courtney told People that their son "is the most precious thing [they've] ever laid [their] eyes on." She even described herself as "the happiest girl in Arizona."
The next big milestone in Courtney's agenda is her wedding, which, as of this writing, is planned for October 2020 in Sedona, Ariz.
'Bach, please' Courtney Robertson is living her best life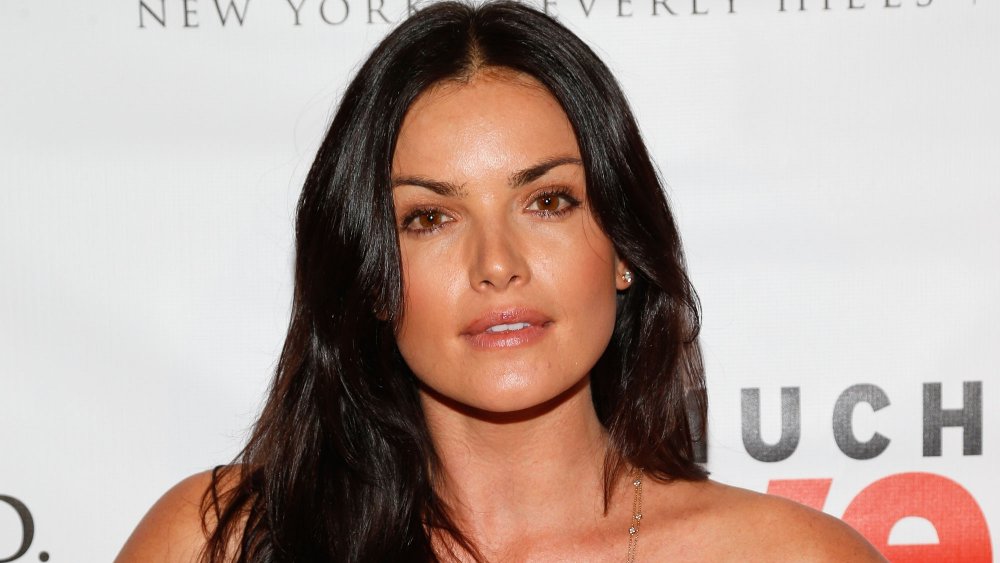 Imeh Akpanudosen/Getty Images
During Ben Flajnik's season of The Bachelor, Courtney Robertson talked about her modeling career. Since her time as a cast member on the show, she has broadened her horizons, becoming a New York Times Best Selling author and a real estate agent for HomeSmart in the Phoenix, Ariz. area. 
These days, she's also thriving as an influencer, earning money recording videos for Cameo. She also has her own line of coffee mugs, which include some references to her time on The Bachelor with mugs that say "Bach, please," "Bachelor Nation," "Wine Nation," and even a go-to Bachelor breakup phrase: "Can I walk you out?" 
Even though she has made the most of the exposure she gained from being on Ben's season of The Bachelor, writing a book about the experience and designing coffee mugs that allude to the show, her Cameo bio makes it clear that she is past the whole rose ceremony thing. It reads: Bring Sunflowers Not Roses." However, that does not mean that she is totally done referencing the franchise that made her a reality TV standout. Along with a July 2019 Instagram selfie with her man, Humberto Preciado, Courtney wrote: "Happy celebrating this one ... he gets all my roses," which is an obvious (and appreciated) nod to The Bachelor.
Unfortunately, Courtney did not find "the one" on The Bachelor, but it seems like everything worked out for her regardless. She's a mom, a successful entrepreneur, and, as of this writing, a bride-to-be.