The Real Meaning Of Darius Rucker's Beers And Sunshine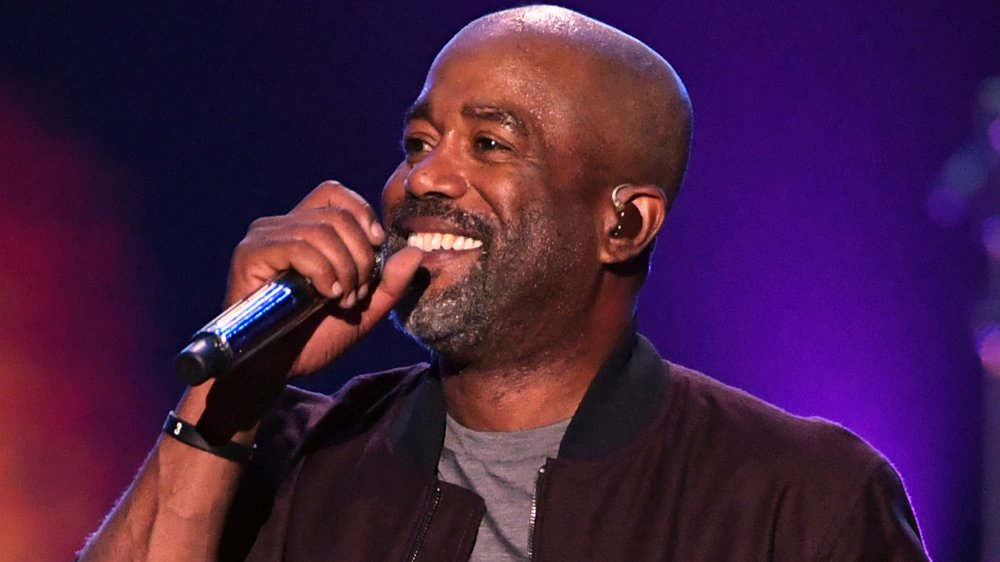 Kevin Winter/Getty Images
Darius Rucker has masterfully climbed the country music charts while still having the melody and flow of rock, R&B, and old school blues in the fold. The South Carolina native took his '80s Hootie & the Blowfish roots and made a solo career that's been nothing but hit songs since the release of his first solo album, Back to Then, in 2002. 
On Aug. 7, 2020, the singer released the single "Beers and Sunshine," which, according to CMT, he wrote "over Zoom with producer Ross Copperman and songwriters Josh Osborne and J.T. Harding." Per CMT, the track is actually the singer's first single since his 2017 song "For the First Time." As reported by Billboard, "For the First Time" peaked at #7 on the Hot Country Songs chart in 2018 so we know the "If I Told You" singer creates winners. 
So what is the song all about? With a title as straight forward as "Beers and Sunshine," is there really any mystery as to what this song is urging you to do? The answer may surprise you. 
Darius Rucker wants to remind everyone to smile a bit more
Frederick Breedon Iv/Getty Images
If there's any song released in the summer of 2020 that truly strives to get people's minds off of the chaotic events going on in the word, it's Darius Rucker's "Beers and Sunshine." In the song, the singer croons: "Turn on the good times, turn off the TV / Yeah, the only B.S. I need is beers and sunshine." 
In an official statement, Rucker explained (via CMT): "It's certainly been a hard year so far with a lot of heaviness around us constantly." He continued: "Like it says in the song, I don't know how we fix any of these big, real issues that we're facing, but while we work through this time I think it's important that we find the silver lining where we can really enjoy the little moments and the simple joys of time spent together with friends and family." 
Hopefully, the song gives listeners a three-minute pause on life to soak in the harmonious sunshine with a (real or imaginary) beer in hand.