This Is What Jane Fonda Eats In A Day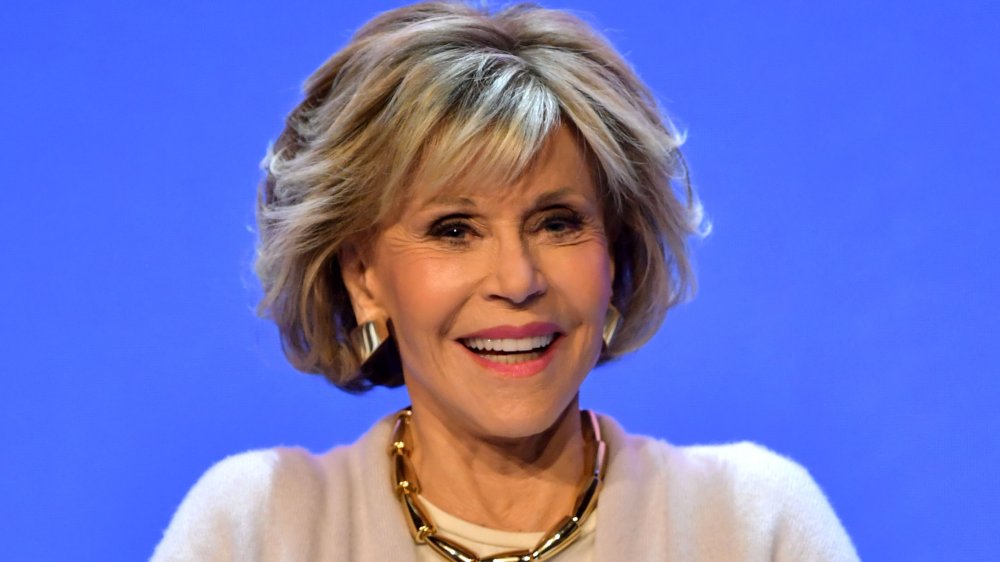 Emma Mcintyre/Getty Images
Actress, model and political activist Jane Fonda is a Hollywood living legend. Her career has spanned over 60 years with Fonda getting her start on the stage before snagging the cover of Vogue and making her mark as on-screen actress in 1960's Tall Story. Over the course of her career, the actress has received two Academy Awards, a Primetime Emmy Award, and seven Golden Globes among countless other accolades for her work in Hollywood.
On top of her award-winning career, Fonda has been a political activist since the 1960s, according to Marie Claire Australia, championing for Native Americans, Black Americans and climate change. In 2019, the actress was arrested multiple times for protesting the climate crisis.
If that wasn't enough, the cultural icon is a fitness guru and has been since releasing her first exercise fitness video in 1982, which re-released on DVD in 2014 according to Shape. These days, she's taken to TikTok to share even more fitness tips. To keep up with well ... herself, Fonda sticks to an environmentally friendly diet of fruits and vegetables.
Jane Fonda shares her best tip for staying 'youthful'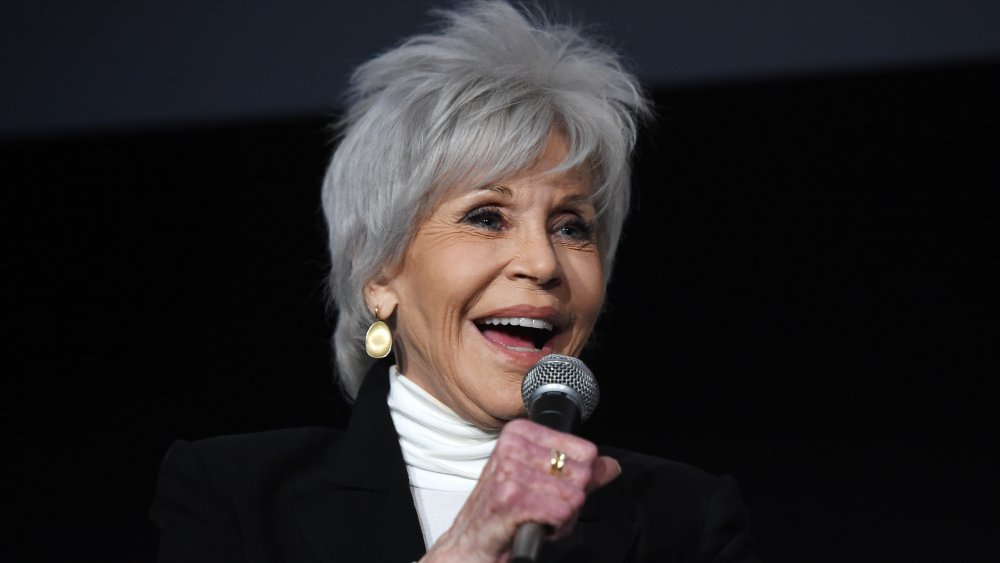 Amanda Edwards/Getty Images
What exactly does an award-winning actress and political activist eat each day to stay on her toes? Well, speaking to Well + Good in July 2020, Jane Fonda revealed her conscious eating includes "fresh fruits and vegetables every single day."
She continued, "I eat almost no meat. And I've cut way back on fish." The reason? "There are places in the world where fish is people's only source of protein, so in a country like ours, where we have other choices, we should reduce our eating of fish."
Fonda will eat chicken, she told Healthy Living magazine. The actress shared she is not gluten-free or 100% organic, but she does "eat healthy, fresh food, minimal red meat." Her diet is also "[l]ow on carbs." In order to stay "youthful," Fonda told the magazine she makes sure to keep her body moving and also meditates "for 45 minutes to an hour every day." Additionally, she promotes "[e]ating fresh, healthy food, cutting back on sugar and refined carbohydrates." And her number one tip? Don't smoke.