The Strict Rules Kate Gosselin Had For Her Nannies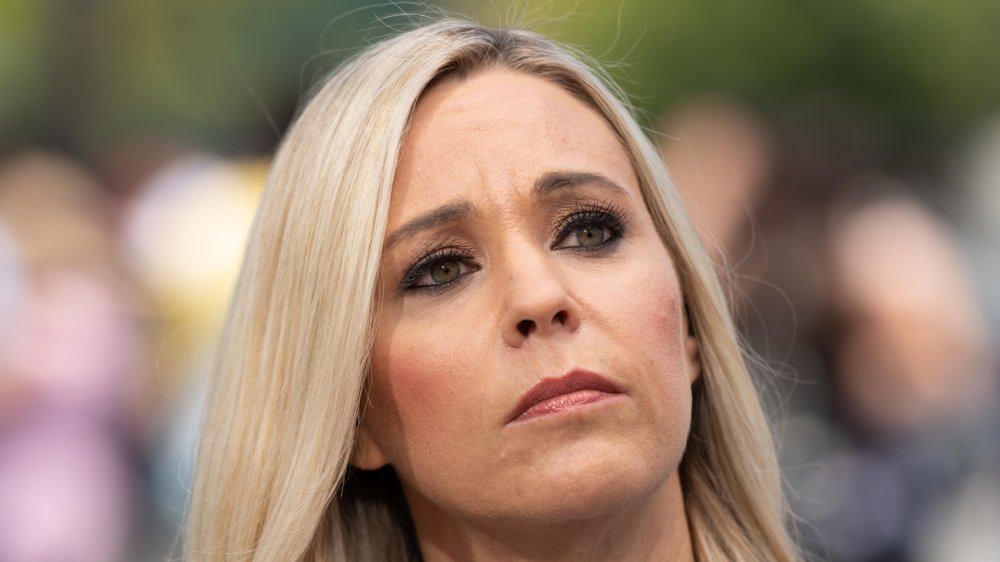 Noel Vasquez/Getty Images
The Gosselin family created a new genre of reality TV in 2007 when TLC premiered the hit show, Jon & Kate Plus 8. Millions watched on as the then-married couple Jon and Kate Gosselin raised their twins Cara Nicole and Madelyn "Mady" Kate and a set of sextuplets Aaden, Collin, Joel, Alexis, Hannah, and Leah. The show ran for two years, and in November 2009, following the couple's messy and public divorce, it was rebranded Kate Plus 8 with less frequent appearances by Jon. The spin-off got officially canceled in 2011, according to Entertainment Weekly, although the fam was featured on a few additional specials years later.
Of course, the couple couldn't raise all eight children alone, and throughout the years, they had nannies who assisted as to make life a bit more manageable. However, there are allegations that Kate may have been a tad controlling with her staff, as well as claims that she required nannies to perform very meticulous procedures.
Although these allegations are unsubstantiated, fans remain interested in the supposedly militant side of Kate Gosselin. With that in mind, let's take a closer look at the strict guidelines Kate reportedly had in place for her nannies.
Did Kate Gosselin encourage her nannies to spy?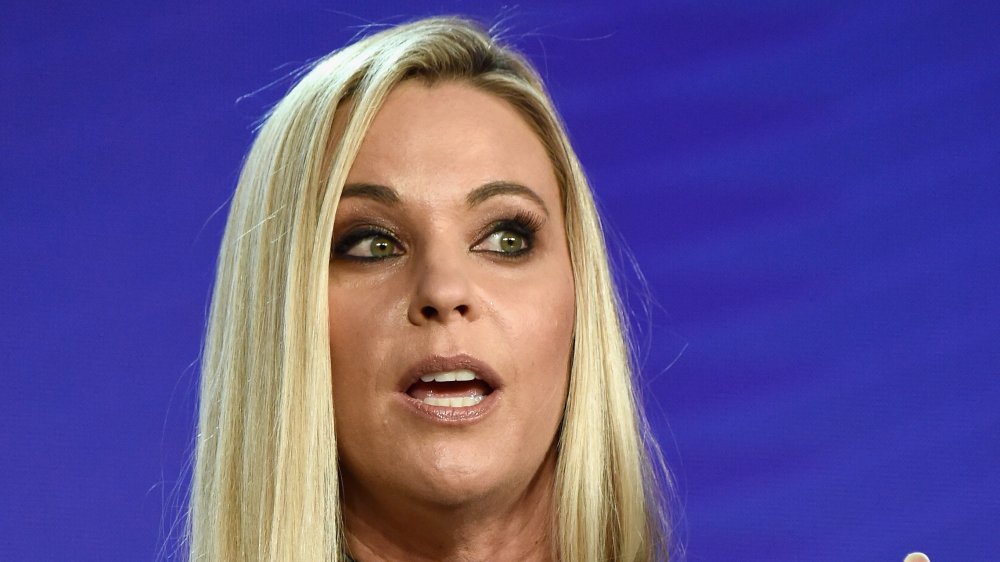 Amanda Edwards/Getty Images
In a detailed 2019 interview with the Daily Mail, Jon Gosselin alleged his ex-wife Kate Gosselin is "militant" with their kids. And if you believe allegations from one of her staffers, she also doesn't play around when it comes to her nannies. What are we talking about, exactly? Look no further than a 2014 interview given by a former nanny, who alleged to E! News that Kate had her staff use a very detailed manual to run the house. 
"We always had to refer to the manual because it listed her pet peeves," the unidentified employee claimed. "You couldn't put anything on the ground. You had to put shoes in a certain spot. You couldn't close doors loudly. You could only vacuum during certain times of the day if she was home."
She added, "At nine o'clock, everything was done. Even if I was halfway through dishes, at 9 p.m. you had to stop. She told me her day ended at 9 p.m, no matter what was going on." The ex-nanny also revealed that part of her job consisted of eavesdropping on phone conversations the kids had with their father, Jon.
The nanny said she finally quit after allegedly witnessing Kate spanking Collin Gosselin (they supposedly have a turbulent relationship) with a plastic spoon in front of his other siblings. E! News reached out to the Gosselins for a comment on the claims, but the outlet got left on read.