This Is How Collin Gosselin Dissed His Mom Kate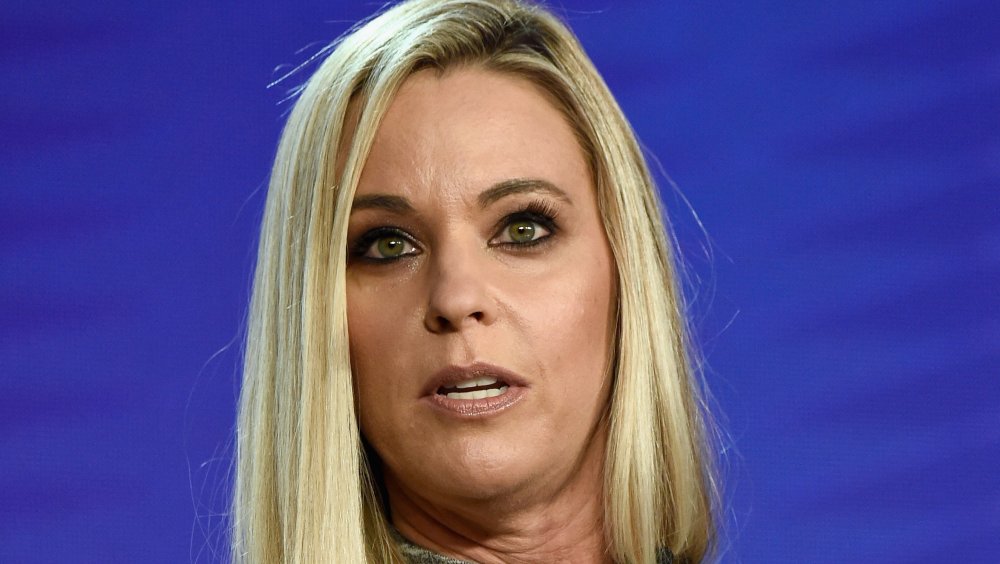 Amanda Edwards/Getty Images
Collin Gosselin is by far the most talked-about Gosselin child from the hit TLC reality series, Jon & Kate Plus 8, which followed a family of twins and sextuplets, and their titular parents. After the couple split, the show morphed into just Kate Plus 8 and marched on until 2017, but even after the kids largely disappeared from our televisions, the welfare of the Gosselin children — particularly Collin — has continued to make headlines.
In a 2019 interview with the Daily Mail, Jon Gosselin claimed Kate abused the children and placed her desires for reality TV fame ahead of the kids' welfare. "She's narcissistic and selfish. That's it. Period. All of this is for her," he said. Jon claimed his ex-wife mentally tortured their kids — especially Collin, who was reportedly sent to live in a "special needs institution" without informing Jon, per the Daily Mail. Jon has since received full custody of Collin. 
In light of that controversial legal history, it's arguably not surprising that Collin did not publicly honor Kate on Mother's Day 2020, but the teen did raise eyebrows by sharing a glowing tribute to another mother figure in his life. Let's take a closer look at how Collin may have dissed his biological mom.
Collin shares a touching message to his stepmom
Instead of posting pictures or writing a message to Kate Gosselin for Mother's Day 2020, son Collin Gosselin reportedly shared a lengthy Instagram post about his stepmother, Colleen Conrad. According to the Daily Mail, Conrad is a registered nurse who's been dating his dad, Jon Gosselin, since 2014.
"Yes a mother clothes her children and cooks for them," the 16-year-old said (per the Daily Mail), "but it's the best feeling when your mother or mother figure is one of your best friends and always has your back." Alongside a smiling photo with Conrad, Collin added, "I could call it Mother's Day, but it's more than that, Colleen, you are so much more than a mother to me, you are one of my guidelines and one of my guiding lights."
Collin went on to thank Conrad for all that she has done for him and acknowledged her to be his "strong, happy, loving and awesome mother figure." He ended the post by calling her "irreplaceable."
Where are all the Gosselin children now?
On the same day that Collin Gosselin made headlines for allegedly dissing his biological mom, both Jon and Kate Gosselin also took to social media to celebrate their sextuplets' 16th birthdays. 
"Happy 16th Birthday to my half a dozen 'Hershey Kisses', as they were called at birth!" Kate posted on Instagram. "I love you so much! You're 6 of the sweetest things to happen to my life! Thanks for making every Mother's Day extra memorable!"
Jon also took to Instagram to wish Collin and Hannah — who reportedly live with him — a happy birthday. He addressed the other siblings, who live with their mom, as well: "I miss you Leah, Joel, Alexia and Aaden. I hope your 16th birthday is just as memorable. Love, dad." The oldest Gosselin kids, twins Madelyn and Cara, graduated from high school in 2019 — the same year Kate began starring in a reality TV series about her love life, Kate Plus Date.
The dramatic dynamics of this reality TV brood has certainly made some memorable gossip for fans, but we sincerely hope everyone is doing well.