What Glenn Close Looked Like When She Was Younger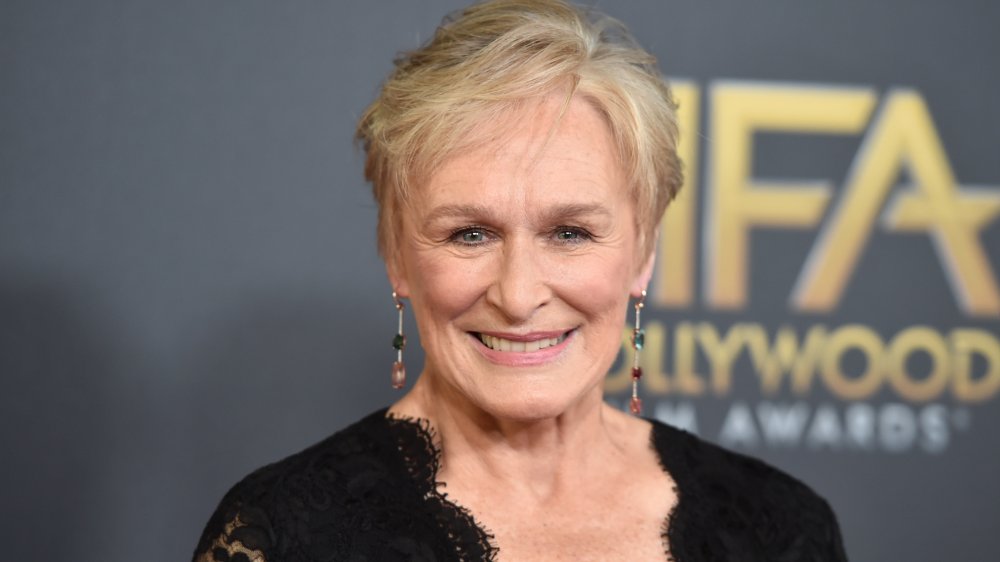 Alberto E. Rodriguez/Getty Images
Few Hollywood actors carry the gravitas of Glenn Close. She got her start in theater in the early '80s, acting in Broadway shows and winning the first of her three Tonys in 1984, per Playbill. But after Close pivoted to film in the mid-'80s (relatively late at age 35, per The Guardian), she really started blazing a trail. The star banged out three Oscar-nominated supporting performances in a row, according to the Los Angeles Times, before making an even bigger splash — a boiling one, you could say — as the iconic clingy villain in Fatal Attraction. In 1988, she put forth an equally applauded performance in the film Dangerous Liaisons. Both films scored her Oscar nominations for best actress. 
From 2007 to 2012, Close starred in the TV series Damages, garnering praise for leading the legal drama. And younger audiences may know her as the sinister Cruella de Vil in Disney's 101 Dalmations (1996), which grossed over $320 million worldwide, per Box Office Mojo. Basically, she's all killer no filler — a legend at a level that even other celebrities aspire to reach.
"To be included in that group with women like Glenn Close and Kyra Sedgwick is a little bit astonishing to me," Julianna Margulies told Deadline about her 2010 Emmys nomination. "To even be mentioned in the same sentence as Glenn Close is just ridiculous." Of course, although many are already aware Close is known for being a heavy-hitter on screen, not as many might know what she looked like when she was younger.
Glenn Close was quite a stunner in her youth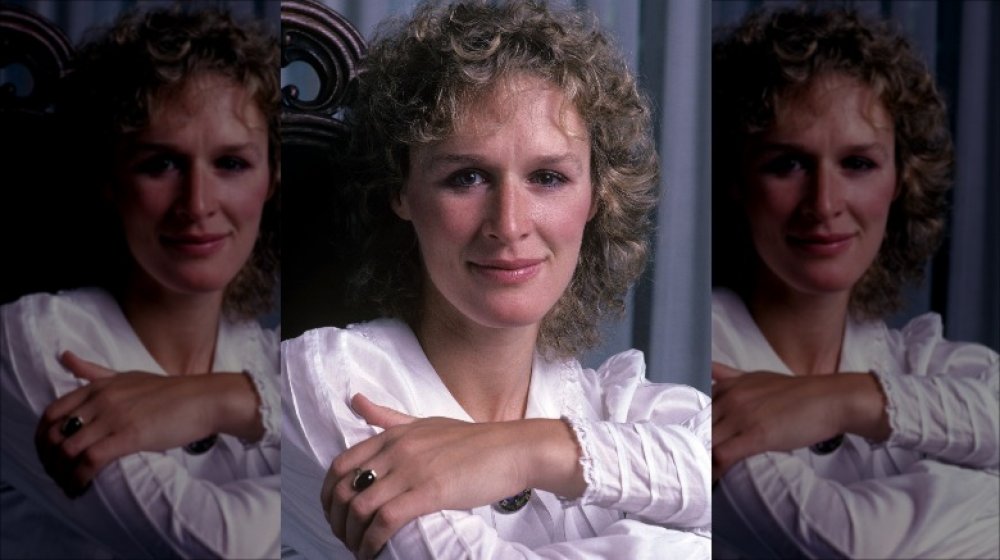 Joe Mcnally/Getty Images
Glenn Close has continued her winning streak with stunning performances in films like Albert Nobbs and The Wife. In 2019, Vanity Fair called her one of the greatest actors of our time. But back in the day, the star, who's still gorgeous, was pretty much a knockout. 
The photo above portrays Close in 1982 at age 35 in her then Manhattan apartment. Her signature curly locks were flowing graciously, showing off her smoldering grin fans can still recognize today. In a 2019 interview with The Guardian, the actor said that while she's getting older, she's never felt so sexually or creatively invigorated. 
"I feel as free and as creative, as sexual and as eager, as I ever have," she said. "And it's ironic because I'm thinking: 'How much time do I have left now?' There are so many things I'm interested in doing. It's one of those ironies, I suppose, that we sometimes start feeling comfortable in our own skin only late in our lives, but hopefully with enough time to benefit from it. I'm so glad to do what I do because even though I'm not a method actor and I don't use my life in my acting, my work is still a progression."
While Close's career is, as she put it, a "progression," so was finding peace with her upbringing. Here are some of the struggles Glenn Close and her family have faced you may not know about. 
She's faced her fair share of struggles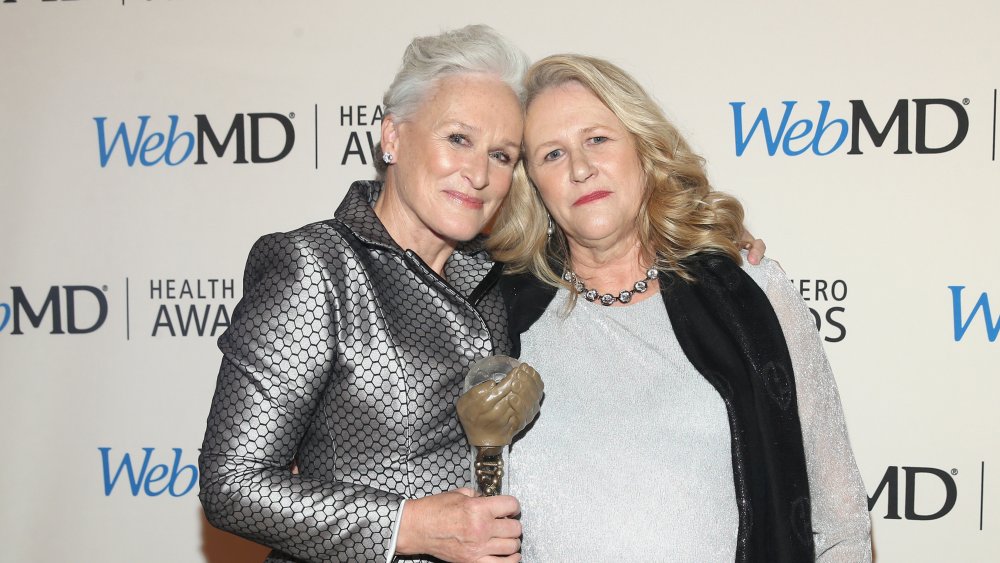 Jemal Countess/Getty Images
It hasn't been an easy road for Glenn Close. The star, who's been married four times, recently started opening up about her sister's difficult past and their fractured upbringing. According to an interview with People in 2014, Glenn was with sister Jessie Close, five years her junior, a few years earlier at Jessie's house in Wyoming when Jessie pulled Glenn aside and told her she had suicidal thoughts. "My first reaction was shock, then relief, then sadness that she was in that much pain," Glenn said. 
Those issues were augmented by the Close sisters' upbringing. When Glenn was just 7 years old, The Hollywood Reporter detailed, father Richard uprooted the family to Switzerland, where they joined a cult and were often separated from each other, living with other cult members in a large hotel. "As a child, it's catastrophic because that's where you're trying to figure out who you are. I think I still have elements of that," Glenn told The Daily Beast.
Since then, their family has coped with, and grown closer through, mental illness. In 2010, Glenn co-founded Bring Change 2 Mind, a foundation to counter the stigmas surrounding mental illness. "One in four people are diagnosed with a mental illness at some point in their lifetime," she told People. "So why in the hell don't we talk about it?"
So while the star has done audiences a lot of good on screen, she's doing good offscreen too. 
If you feel like you need a resource after reading sensitive subject matter, please contact the Crisis Text Line by texting HOME to 741741, or call the National Alliance on Mental Illness Helpline at 1-800-950-NAMI (6264).