Why Caitlyn Jenner Isn't A Fan Of Ellen DeGeneres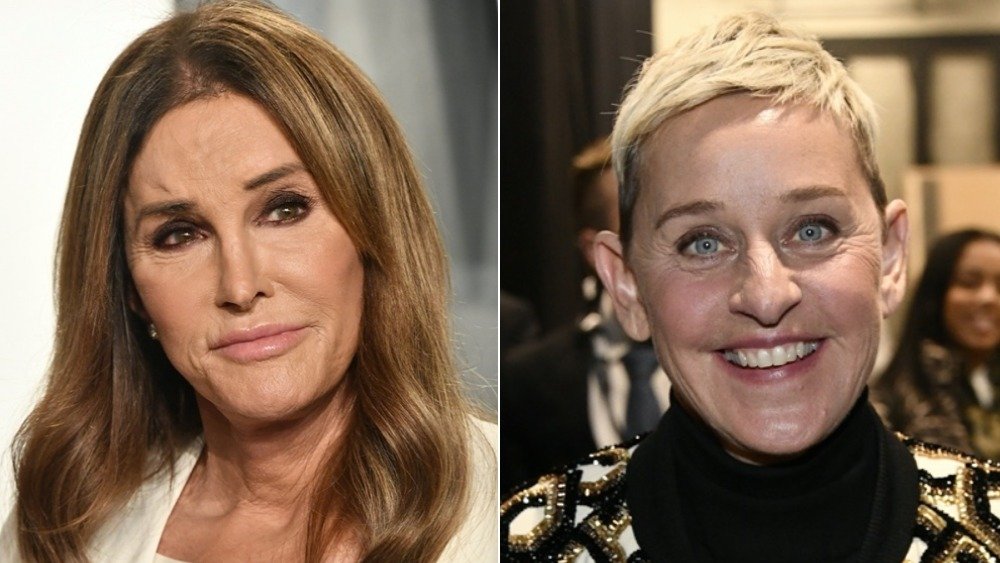 Frazer Harrison, Frazer Harrison/Getty Images
As comedian Ellen DeGeneres continues to face public scrutiny for the allegedly toxic work culture behind her hit daytime talk show The Ellen DeGeneres Show, critics have been quick to highlight the host's less-than-stellar track record. While DeGeneres was well-known for her care and compassion, previous guests have claimed that the host hasn't always been as selfless as she often appeared. In fact, as former Olympian and reality TV personality Caitlyn Jenner revealed, DeGeneres supposedly set her up to fail on-air.
In 2015, after publicly coming out as transgender, Jenner made her first daytime appearance on the popular talk show. While there, DeGeneres asked her to discuss her famously conservative views on same-sex marriage. While Jenner cited being "traditionalist" as the reason she was initially "not for it," she eventually changed her perspective over time. "I like tradition and it's always been between a man and a woman and I'm thinking I don't quite get it," Jenner told DeGeneres (via People). "But as time goes on... I've really changed thinking here to I don't ever want to stand in front of anybody's happiness."
DeGeneres, however, wasn't satisfied with Jenner's response. "It's funny cause you're still kind of a little not on board with it," the host said. Jenner firmly stated, "I'm on board," when pressed further. But the discourse didn't stop there, as DeGeneres went on to criticize the I Am Cait star's response while on-air with talk radio host Howard Stern just days later.
Ellen DeGeneres found Caitlyn Jenner's take on same-sex marriage 'confusing'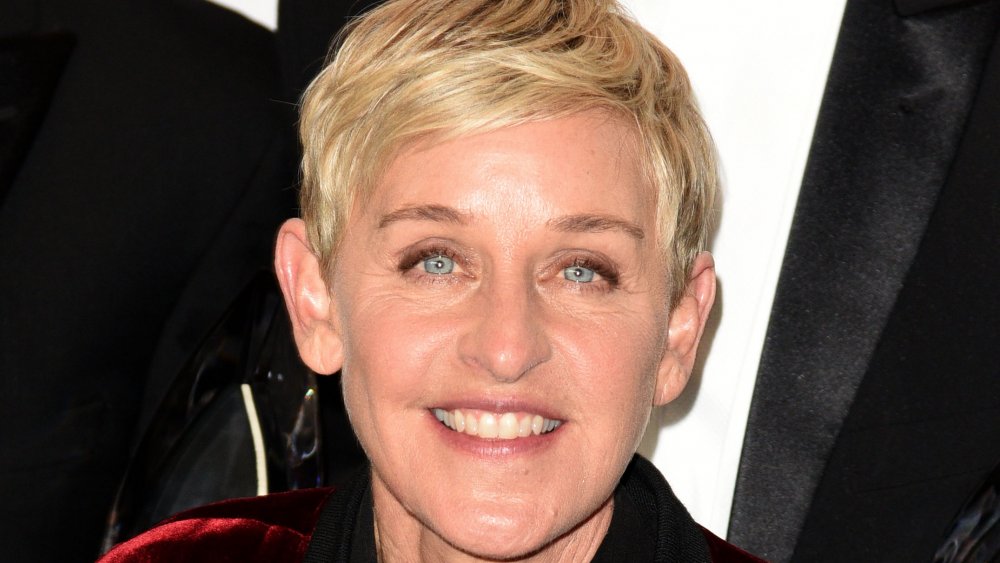 C Flanigan/Getty Images
While Caitlyn Jenner has always been vocal about her conservative beliefs, Ellen DeGeneres was thrown off by the former Olympian's honest comments about her journey toward acceptance. DeGeneres joined Howard Stern's SiriusXM radio show shortly after her chat with Jenner to share her true thoughts on the interview. "She still has a judgment about gay marriage," DeGeneres claimed. "And I said, 'You're wanting people to understand and accept you... and you still have a judgment about gay people and marriage.'"
Stern subsequently deemed Jenner's outlook "crazy." "Here's a person on TV crying, 'I want to be myself, I want to be genuine, I don't want people to ridicule me' and then says in the same breath, 'Gee, gay marriage, I don't get it,'" he added. "It's remarkable."
While DeGeneres quipped that Jenner "didn't want to dance" with her because she's "a lesbian," the talk show host ultimately noted that she was grateful Jenner agreed to the interview. "I don't really know her, and I'm trying to understand it because I don't fully understand it either, but I also want everyone to be happy," DeGeneres continued. "But I don't fully understand all of that, but I want her to be happy, which is what I want for her for me." Yet while she made it clear she wishes Jenner nothing but happiness, DeGeneres' remarks might've been the very factor that landed Jenner in hot water with the LGBTQ+ community.
Caitlyn Jenner claimed Ellen DeGeneres 'alienated' her from the LGBTQ+ community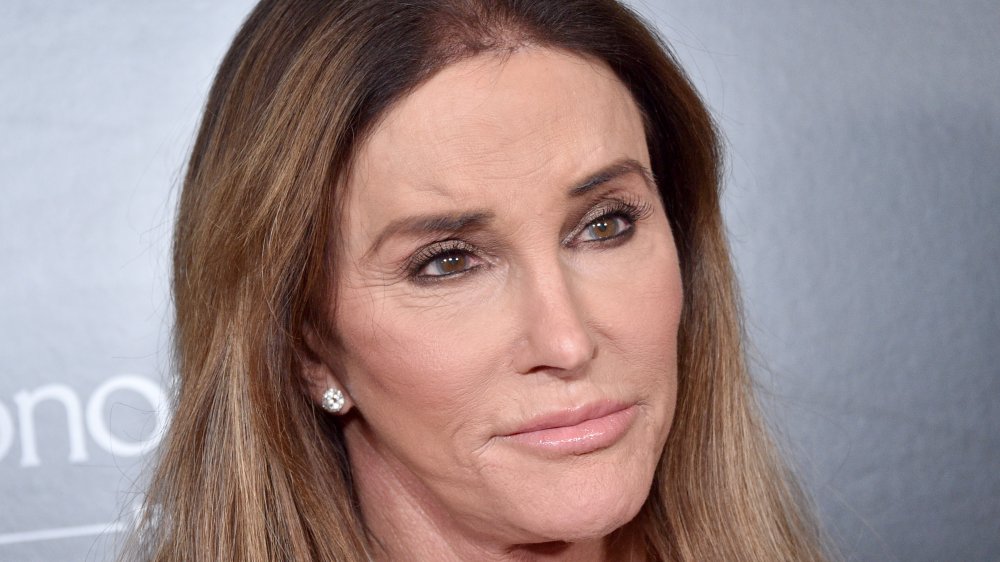 Gregg Deguire/Getty Images
Years after the initial exchange, Caitlyn Jenner revisited the interview with Ellen DeGeneres in her 2017 memoir The Secrets of My Life. In an excerpt, Jenner explained that DeGeneres asked her how her views on marriage equality had "progressed over the years" in a "friendly voice." Thus, she was shocked by DeGeneres' response after the fact. "I am for it," Jenner clarified (via RadarOnline). "I did not initially understand why marriage was so important, influenced no doubt by my own personal experience. Now I do, and it's a wonderful thing to see."
Jenner then went on to blast DeGeneres for her comments and the subsequent fall-out, writing, "This discussion further alienated me from members of the LGBTQ community. Ellen's appearance on The Howard Stern Show, where in my mind she even more emphatically took what I said out of context, made it go viral."
"I kind of explained my progression... but then all of a sudden, Ellen comes back and says, 'Sounds like you're really not for it,'" Jenner also explained in conversation with Andy Cohen. "I said, 'No I just said I was for it but it was a progression.' She went on Howard Stern and kind of upped the ante and Howard goes, 'Yah, I can't believe Caitlyn's not for marriage equality.'"
While there have been rumors that Jenner was actually banned from The Ellen DeGeneres Show, their feud seems to have simmered down over the years.