Winona Ryder And Gwyneth Paltrow Aren't Friends Anymore. Here's Why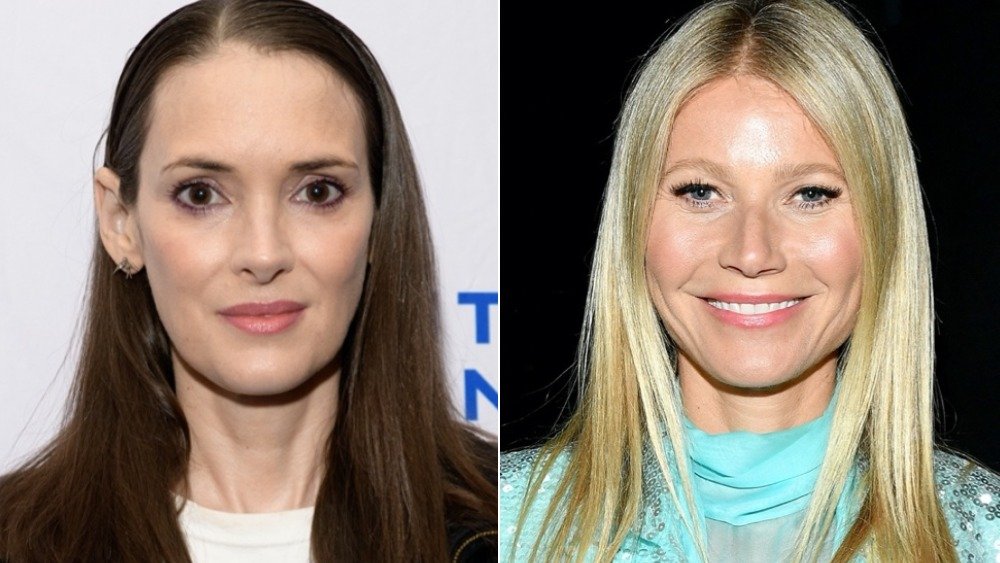 Noam Galai, Amy Sussman/Getty Images
Countless Hollywood friendships have suffered an early demise due to the industry's competitive nature. In some cases, it's every man and woman for themselves if one hopes to succeed. Thus, while everyone knows of actress Winona Ryder and actress Gwyneth Paltrow, few might recall that these talented ladies were once best friends.
According to the Daily Mail, Ryder and Paltrow were roommates during the early days of their careers and they even dated famous BFFs actor Matt Damon and actor Ben Affleck, respectively. (Can you say #FriendshipGoals?) However, their seemingly strong bond broke in the late '90s, as Paltrow apparently stole an important role right out from under Ryder's nose.
If the story's true, Paltrow snatched Shakespeare In Love's Viola away from Ryder, who had already been offered the role. Paltrow supposedly discovered the script at Ryder's home and went behind her friend's back to secure her own audition. Paltrow was then cast as the lead alongside star Joseph Fiennes in the Oscar-winning film that earned her the Best Actress award. But these accolades only helped to fuel their feud, as Paltrow later wrote about an old "frenemy," who was "pretty hell-bent on taking [her] down."
"This person really did what they could to hurt me," Paltrow continued. "I was deeply upset, I was angry, I was all of those things you feel when you find out that someone you thought you liked was venomous and dangerous." But Paltrow also admitted she found "happiness" amid this nameless person's despair.
Did Gwyneth Paltrow feel 'deep relief and happiness' after Winona Ryder's arrest?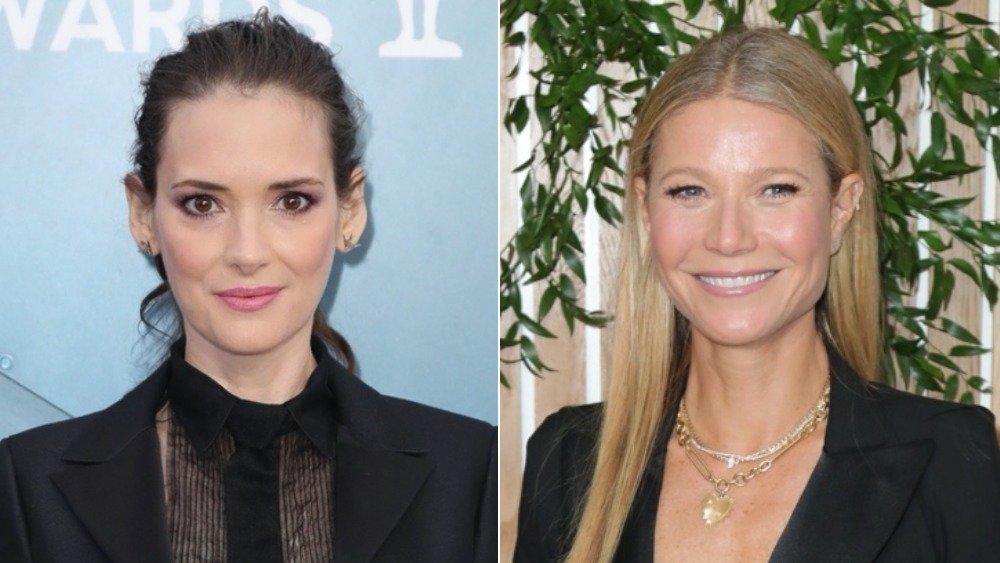 Leon Bennett, Leon Bennett/Getty Images
In December 2001, actress Winona Ryder was arrested for the attempted theft of about $4,760 worth of clothes and accessories from the Beverly Hills Saks Fifth Avenue location (per People). Afterward, Ryder's career plateaued and she faded from the public eye for quite some time. Yet, while Ryder was likely ashamed of her public downfall, it seems actress Gwyneth Paltrow might've basked in the light of Ryder's misfortune at the time. As Paltrow wrote on her lifestyle brand Goop's blog in 2009, she "tried to take the high road" when it came to her feud with an unnamed "frenemy," but circumstance sparked a perverse sort of joy.
"One day I heard that something unfortunate and humiliating had happened to this person," Paltrow wrote in an entry titled "Evil Tongue and Living in Negativity." "And my reaction was deep relief and...happiness. There went the high road. So, why does it feel so good to hear something bad about someone you don't like?" Her introspective tone, however, implied her delight was accompanied by guilt, which might explain why the Oscar winner may have tried to mend fences with Ryder as the Beetlejuice star made her triumphant comeback with Netflix's Stranger Things.
According to Inquisitr, an insider source claimed Paltrow tried to reconcile with Ryder, but the "still-bitter '90s star wants nothing to do with her old frenemy." We bet if this were Sliding Doors, their feud would've had a happier ending.