The Tragic Death Of Megan Thee Stallion's Father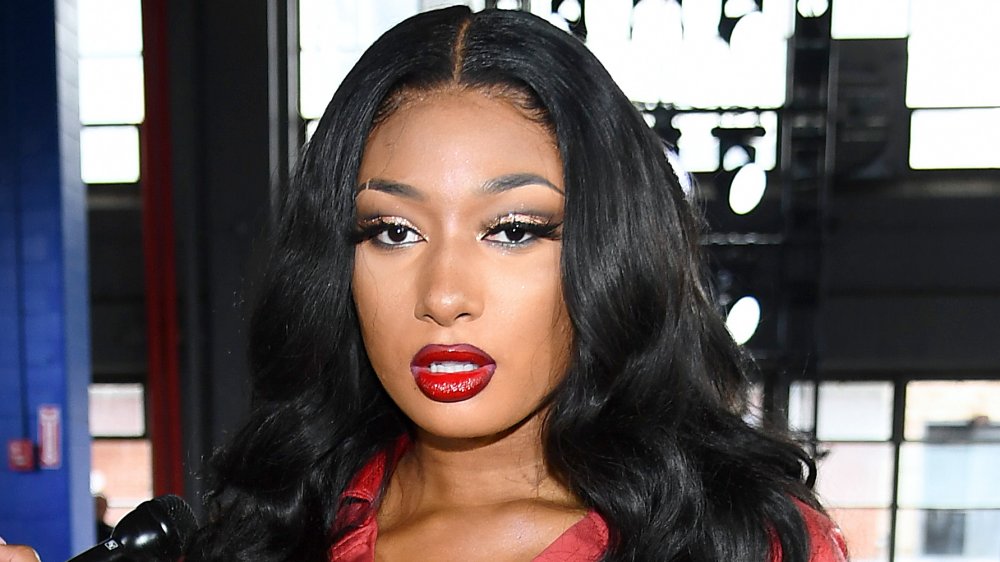 Dimitrios Kambouris/Getty Images
Megan Thee Stallion — full name Megan Jovon Ruth Pete — has been climbing the hip-hop charts since the release of her first mixtape Rich Ratchet in 2016. Her magnetic confidence, sexy lyrics, and fun-loving personality have given the young rapper a clear path to the top. However, she didn't make it in the music world alone.
Megan Thee Stallion's late mother, Holly Aleece Thomas, was right there for the ride. In fact, it was Thomas — who was a rapper back in the day herself — who suggested that her daughter wait until she was 21 to fully pursue her rap career, given that her lyrics were far too suggestive for a younger audience, according to a 2018 VIBE interview. 
Thomas was also the "Savage" rapper's manager until she passed away in March 2019 at age 47 due to a cancerous brain tumor, as reported by PopSugar. While many know the close relationship the rapper had with her momager, her father was also a major influence in her life and helped shape her into the woman she is today. Take a look. 
Megan Thee Stallion's father helped her find confidence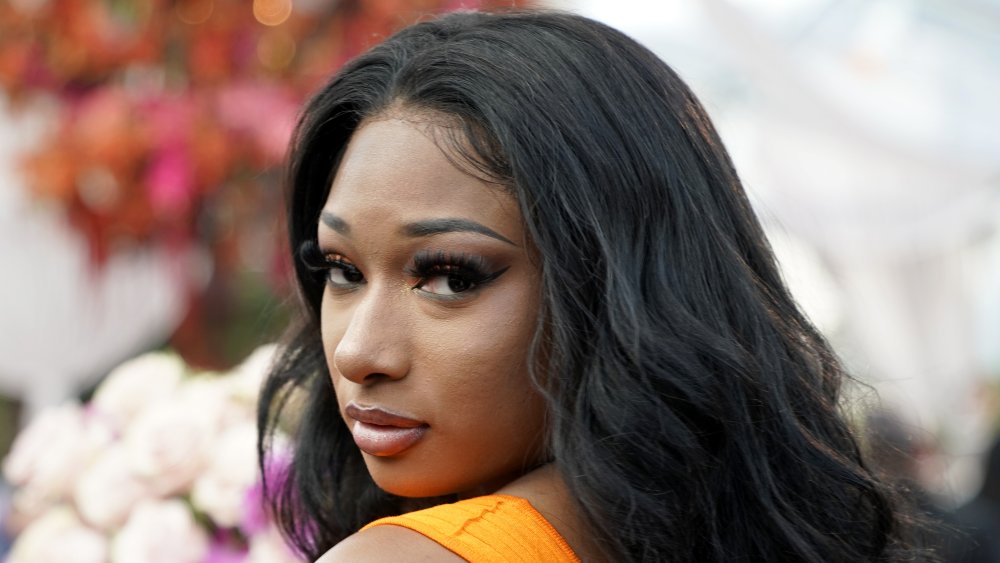 Erik Voake/Getty Images
According to a 2020 interview with Marie Claire, Megan Thee Stallion's father, Joe Pete, died when she was just 15 years old and a freshman in high school. Though the two didn't have the chance to spent too much time together — due to Pete being in jail for the first eight years of his daughter's life — the young rapper considered him "a full-time hustler" and her best friend. 
"When he got out, we were together everyday," she said. Megan Thee Stallion also noted that her father is the reason she has such high confidence and a great understanding of what to accept from people. She explained, "I saw how he treated my mom, and I saw how my dad treated me. I have so many strong positive influences. I'm not going to lower my standards."
In a 2020 Father's Day Instagram tribute, Hot Girl Meg posted a throwback of her with her dad with the caption, in part, "The best dad in the world, my first bestfriend, my partner in crime when my mom would fuss at us." Though the rapper had neither parent around by the age of 24, they clearly bestowed on her all the gems to succeed in life (and that wisdom is working).