The Tragic Truth About Megan Thee Stallion's Mom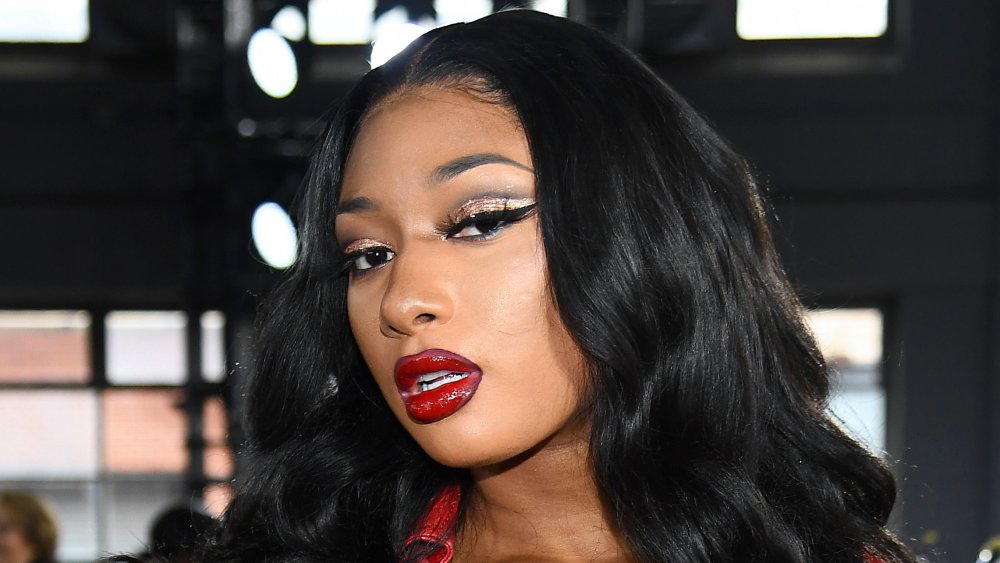 Dimitrios Kambouris/Getty Images
Behind many influential celebs are powerful and inspirational mothers. From Beyoncé and Tupac Shakur, who paid homage to their mothers through their music, to Barack Obama, who attributes much of his character to his upbringing, to Lin-Manuel Miranda, the creator of Broadway's Hamilton who brought his mother to the Oscars' red carpet, the hand mothers have in propelling their children toward success is undeniable. There's another rising celebrity who credits much of her motivation and personality to her mother: Megan Thee Stallion.
Originally from Houston, Megan Jovon Ruth Pete earned nationwide acclaim after her single "Big Ole Freak" made it to the top of the Billboard charts in 2019. Soundbites and lyrics from her more recent hits, like "Hot Girl Summer" and "Savage," have set the tone for countless Instagram captions and TikTok videos, as she increasingly becomes a trendsetter in her own right. All the while, our hot girl Meg was also working toward a degree in health administration and juggling homework assignments with stage performances. Talk about multitasking!
But with Megan's rise to fame came a strong and personal blow: the loss of her mother, Holly Thomas, who was the force behind much of Megan's powerhouse personality. In May 2019, the rapper took to Instagram (in a post that appears to have been deleted) to announce the loss of Mama Stallion, who died of a brain tumor. Per Essence, Meghan said her mother was the "strongest woman on the planet."
Megan Thee Stallion's mom is her motivation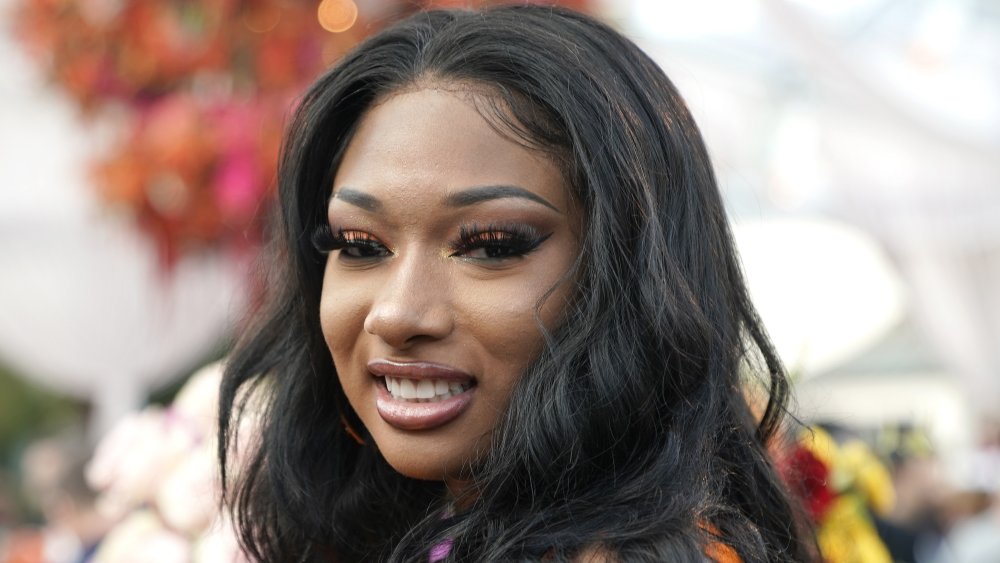 Erik Voake/Getty Images
The influence that Holly Thomas (aka rapper Holly-Wood) had on her daughter is undeniable. Not only did Megan Thee Stallion get her rap skills from her mama, but she also sparked her supreme confidence. 
"All my life my parents have always told me, 'Oh, Megan, you're so awesome' or 'Oh, Megan, you look so good.' They put that confidence in me and they made me feel good about myself," the 25-year-old told Allure in 2019. "There was nothing that I ever wanted to change about myself."
In addition to her body positivity, Megan got her career drive from her mother. Once Megan turned 21 — the age requirement her mother set to begin pursuing rap — Holly pushed Megan to be better and "go hard" in everything she pursued. Megan's mother's advice became her daily motto and the best inspiration she's received.
Even after she passed, Holly has continued to inspire her daughter. Megan actually performed and pushed on with her career immediately after and despite the major loss, "just to show people you can still be strong and you can still face your everyday life," as she explained in an interview with the Fader. "Even when everything coming down on you," Meghan said, "I didn't cancel none of my shows 'cause I just knew — I know — how my momma is, and I know she wouldn't want me to stop."
Megan Thee Stallion won't let anything stall her success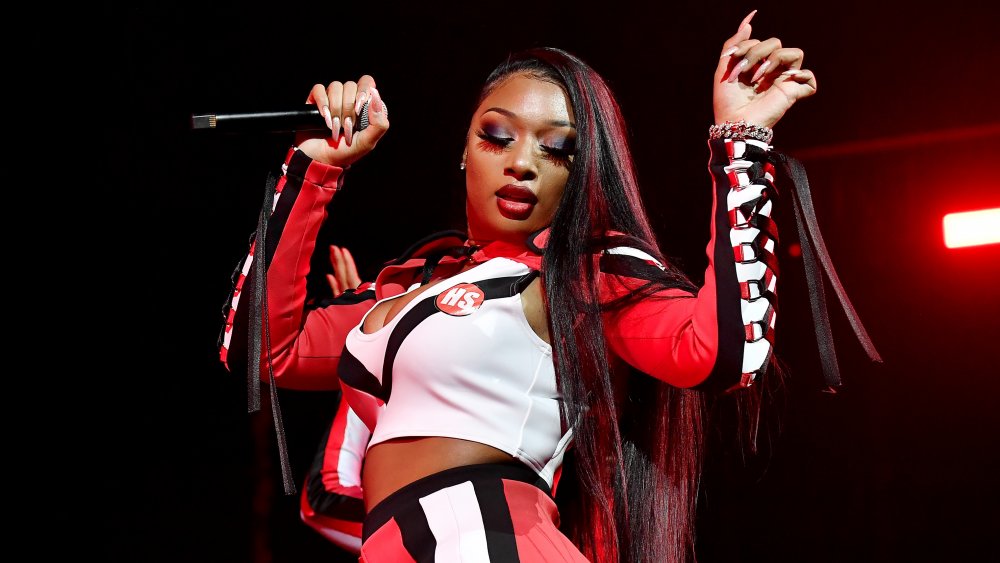 Frazer Harrison/Getty Images
Megan Thee Stallion's mother, Holly Thomas, inspired the young artist's love for the rap genre at an early age. "I knew I wanted to be a rapper when I was, like, 5. My mom was a rapper. I would go to the studio with her, and that definitely showed me I can do this, I wanna do this," Megan told Essence. "I remember my first time ever listening to rappers like Pimp C and Biggie, and being like, 'All this would sound super cool if a girl was saying it.'"
It was Holly who inspired Megan's attitude and dedication, too. "I would see her fit in writing after work and before work," Megan told Marie Claire. "I'm used to seeing that work ethic."
After Megan announced Holly's death on social media, some fans ridiculed the rapper for her quick return to work. Megan then took to Twitter to defend her grieving process. "After my mom passed I promised myself I was going to keep going hard bc not only is music my dream but it was her dream for me too," she tweeted. "I have days where I want to go hide and cry bc she's not here but i kno that ain't what she would want me to do! I kno she's proud of me!"