Inside Rachael Ray's Scary House Fire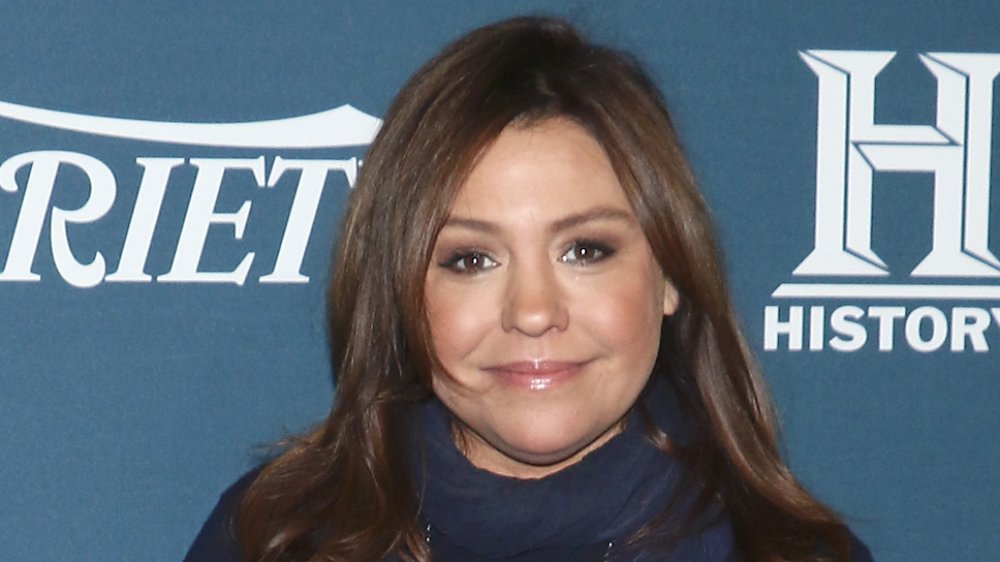 Jim Spellman/Getty Images
Celebrity chef Rachael Ray survived a scary house fire on Aug. 9, 2020. Ray's residence, located in the Lake Luzerne area of Upstate New York, got damaged in the blaze, although as her representative, Charlie Dougiello, told ABC 10, "We don't yet know to what extent."
Ray was home at the time with her husband, John Cusimano, their dog, Bella, as well as her mom, Elsa Scuderi. Thankfully, the family escaped unharmed. "Thank you to our local first responders for being kind and gracious and saving what they could of our home," the Rachael Ray Show star tweeted on Aug. 10, 2020. "Grateful that my mom, my husband, my dog... we're all okay. These are the days we all have to be grateful for what we have, not what we've lost." She also noted that her phone got lost in the fire.
As ABC 10 reported, the fire began around 7:30 p.m. EST, and firefighters were on the scene for several hours. "Right now, we're in the process of determining what the cause may be," Brian LaFleure, director of emergency services and fire coordinator for Warren County, told CNN. "It's nothing suspicious, but we're looking to determine what the cause was."
For those who don't know, Ray is frequently upstate, and she was filming cooking shows remotely in the property's kitchen, the New York Post noted. So it's upsetting that her beloved residence is "destroyed," as eyewitnesses claimed to Sun Community News.
We're not sure what Rachael Ray will do next, but we do know how much she loved her upstate oasis, which we explore below.
Inside Rachael Ray's tour of her beautiful kitchen
As investigators figure out the cause of the fire at Rachael Ray's house in Upstate New York, let's check out the chef's beloved kitchen (pictured above), which she shared glimpses of in a YouTube video posted on April 24, 2020.
FYI: The home's kitchen and pantry are drop-dead gorgeous and huge, so Ray has room to cook anything and everything."I decorated the house before it was ever built," she shared about the stunning property. "I drew the house on a piece of paper so I knew what I wanted it to be in my mind."
Ray also honed in on the finer details, noting that the hood above her stove is "super cheap," as it was constructed out of industrial piping and simply spray-painted black. Then there's her farm table for "prep work," and her counter space, which is entirely made out of "butcher block" so she can "chop and work anywhere."
Of course, the cookbook author's pride and joy is the stove. "I worked 35 years to have a gas stove and to put that pizza oven in behind it," she gushed. "Those are my treasures." Ray joked that her husband, John Cusimano, got a music studio while she got the stove and the pizza oven. Ray also gave a shoutout to what she called "John's baby," a 90-second commercial dishwasher.
Although Ray is successful enough to live anywhere (thanks to her huge net worth), upstate is home. Keep reading to find out why.
Rachael Ray feels at home in the mountains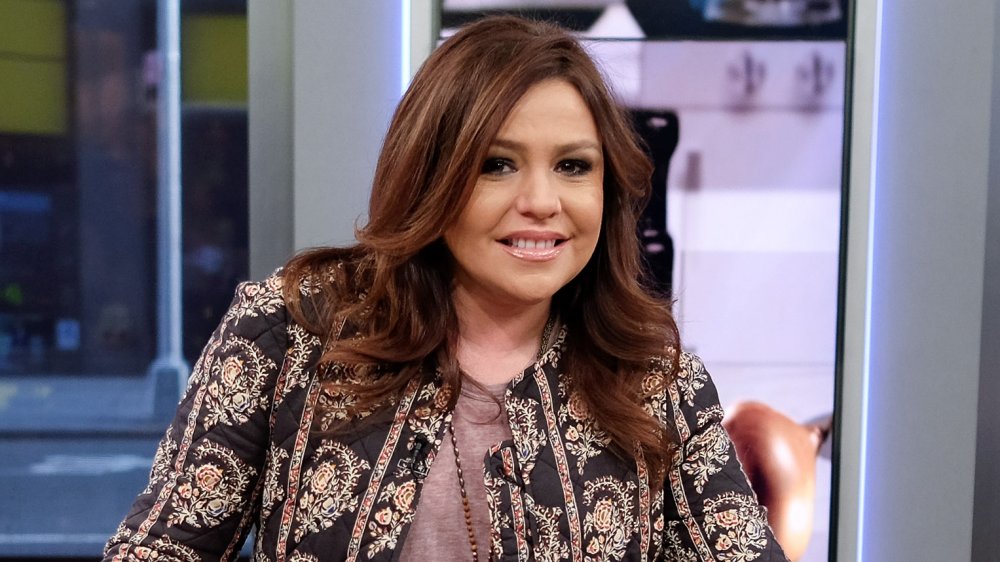 D Dipasupil/Getty Images
The fire at Rachael Ray's house is devastating because Upstate New York is a big part of her life story. Ray's family relocated from Cape Cod, Mass., to the area when her mother got a job working as a "food supervisor for a restaurant chain," according to her Food Network bio. And although Ray moved to New York City in her twenties because she landed a job at Macy's, the country is where her heart remains. "I bought the three and a half acres that my cabin sits on for one-hundred thousand dollars and that was the only time in my life that I've thought; Wow, I've really made it," she told AOL in 2009 about her home upstate.
Five years after buying the property in 2002, Ray "added nearly 200 acres for $580,000," and in 2009, she completed construction on a 3,500-square-foot, three-bedroom home for roughly $900,000," according to The Wall Street Journal. 
It makes sense Ray plunked down the bucks to construct her dream home, as she loves the area. "It's just so beautiful, you can't imagine... It's amazing," she gushed to AOL. "I love New York very much and it's a wonderful home for our show. My husband and I are very happy with the time we spend in the city but when I say I'm going home, the staff and all my friends know that I mean I'm going up to the mountains."
We wish Ray and her husband the best during this tough time.