How Bruce Springsteen Met His Second Wife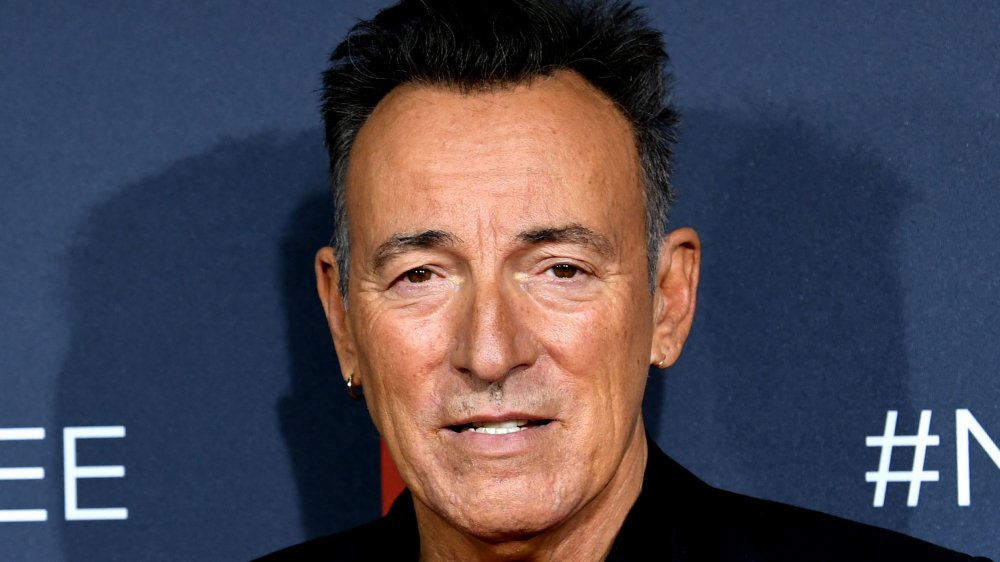 Kevin Winter/Getty Images
With relatable lyrics and some of rock's most ageless hits, Bruce Springsteen and his E-Street band have won more than 20 Grammys and in 2016, he was even awarded the Presidential Medal of Freedom by then-president Barack Obama. The rocker has decades of unforgettable tunes about the Everyman and endless touring with youthful fervor under his belt, as well as a hit broadway show. Since the 1970s his success has seemed almost effortless. His love life, however, is a different story.
Springsteen married actress Julianne Phillips — who starred in films like Fletch Lives and was 11 years his junior — in 1985 (via Los Angeles Times). Springsteen was already a star; a year earlier he released Born in The U.S.A. (via Recording Industry of America). But the marriage quickly fell apart, and in 1988, Phillips "filed a one-page petition for divorce," citing, "irreconcilable differences," per The Washington Post. So what happened? The Boss felt "Born To Run" because he had fallen for someone else; someone he'd known for decades. 
"She [his second wife] knew I was no white knight (perhaps a dark gray knight at best)," Springsteen wrote in his 2016 autobiography and I never felt the need to pretend around her" (via Showbiz411). Who is Patti Scialfa, this mystery woman Springsteen didn't "need to pretend" around at the height of his fame? Let's take a look.
The Boss met his second wife in a New Jersey bar in 1980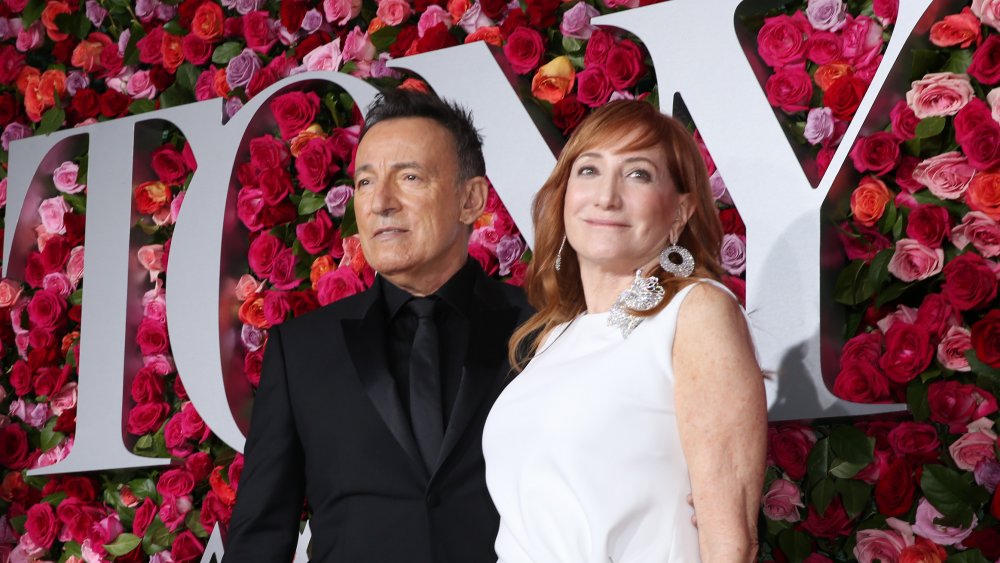 Jemal Countess/Getty Images
Around the same time as Bruce Springsteen's divorce from his first wife, he came clean about his true love: Patti Scialfa. According to the Daily Mail, Springsteen met Scialfa in 1980. The two were running in similar circles, as Scialfa was also a talented musician who, per Rolling Stone, was raised in New Jersey — 10 miles from Springsteen's Asbury Park hometown — and attended the University of Miami's well-regarded music school. According to Country Living, Scialfa even knew Springsteen's bandmates before she actually met The Boss himself.
So how did Springsteen and Scialfa finally meet? Their meet-cute happened, per The New York Times, in 1980 at a New Jersey bar called The Stone Pony. Springsteen often played there in his earlier days. On laying eyes on Scialfa at the now-iconic bar for the first time, Springsteen told the outlet, "She came out and played onstage with, it might have been Bobby Bandiera or, I forget which local band was playing. But she came out and played the Exciters' hit 'Tell Him,' and she was very striking right from the beginning."
Springsteen and Scialfa have toured together ever since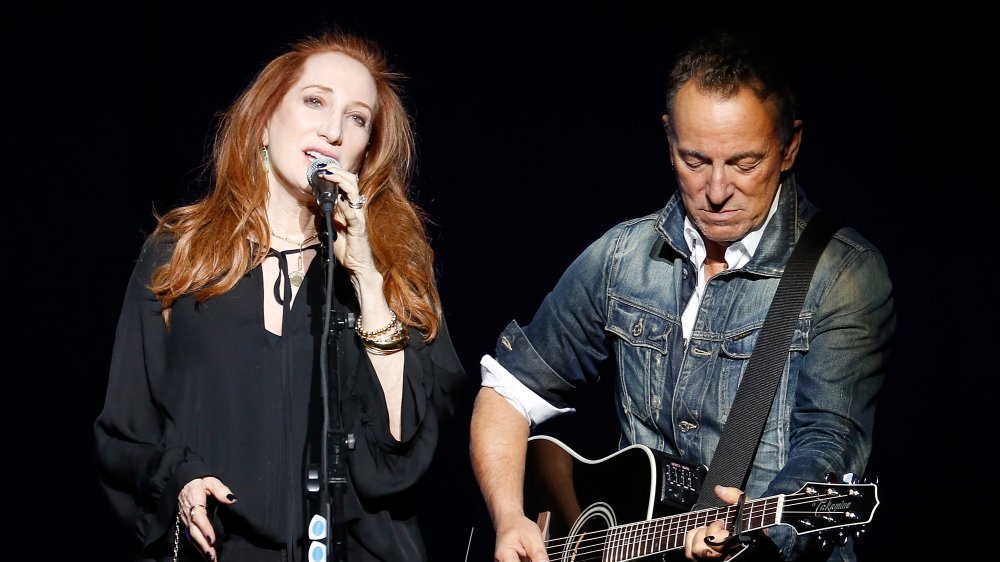 Brian Ach/Getty Images
In 1984, Patti Scialfa auditioned for and became the only female band member of Springsteen's E Street Band, per Country Living, serving as a backup singer and musician for the Born In The U.S.A. tour, which to this day is considered The Boss' most iconic run of shows, per Daily News. 
On opening night in 1984, Springsteen had some flirtatious choice words for his soon-to-be wife. "I was wearing some kind of pastel kind of ribbony top," Scialfa told Rolling Stone, "and Bruce goes, 'Maybe you should wear something not as pretty.'" Soon the pair were spending more time together, with Springsteen eventually breaking things off with first wife Phillips to be with Scialfa, per Daily Mail. In 1991, the two were wed, beginning a happy marriage of almost 30 years, per Oprah Mag, with the two singing and performing together ever since and having three children together. Aww, it's a Jersey love story for the ages!
"Patti's been in love with Bruce for as long as I can remember," Scialfa's high school art teacher, Curtis K. Smith, told People in 1988. "It wasn't a big surprise around here when it finally came into the open." It's heartening when a rockstar ends up with someone he's known since the beginning. We love this couple.