Inside Diane Keaton's Relationship With Woody Allen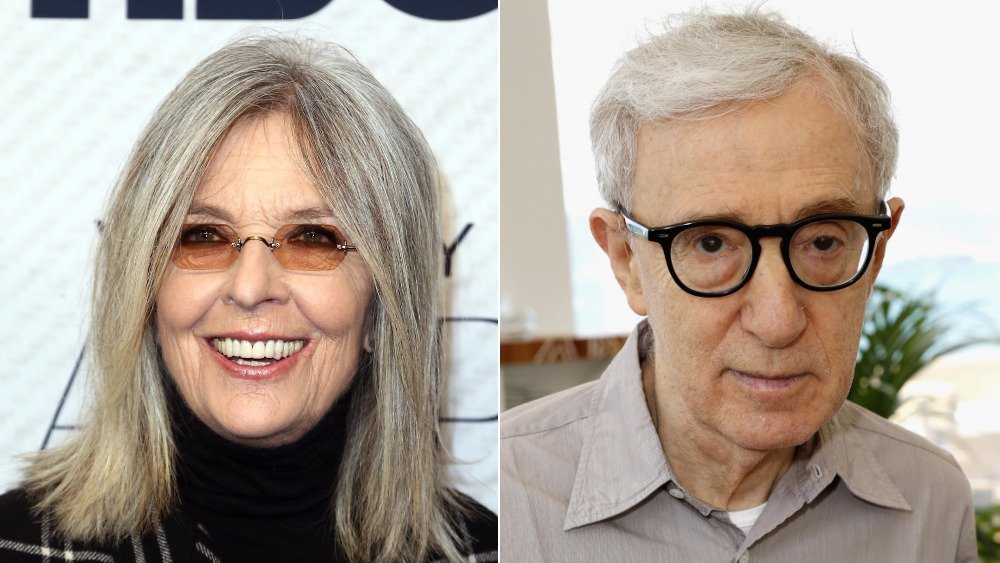 Tommaso Boddi, David M. Benett/Getty Images
Woody Allen and Diane Keaton go way back, meeting when she auditioned for his Broadway show, Play It Again, Sam, which debuted in 1969. She told the New Yorker she was "crazy about him" when they met. "He could always get the girls, you know."
According to the New Yorker, they dated for about three years, but the Daily Mail reported that they were romantically involved for about five years. Regardless, their friendship and working relationship has spanned decades, and Allen has raved about Keaton's impact on his life's work. "When I started writing professionally, I could never, ever write from the woman's point of view. It was when I met Keaton that I started. She has such a strong personality and so many original convictions," he told the New Yorker. "There's no human that makes me laugh like Keaton."
Keaton reflected on the lifespan of their romance in her 2012 memoir Then Again. "It's pathetic that the demands of bulimia outshone the power of my desire for Woody, but they did," she wrote. She also touched on some lighthearted moments. "We shared a love of torturing each other with our failures. He could sling out the insults, and so could I. We thrived on demeaning each other. His insights into my character were dead-on and — duh!— hilarious..." She added, "This bond remains the core of our friendship and, for me, love." 
Slinging shade may not sound like one's typical love story, but that's just one element of this unconventional dynamic.
Diane Keaton defended Woody Allen against sexual assault allegations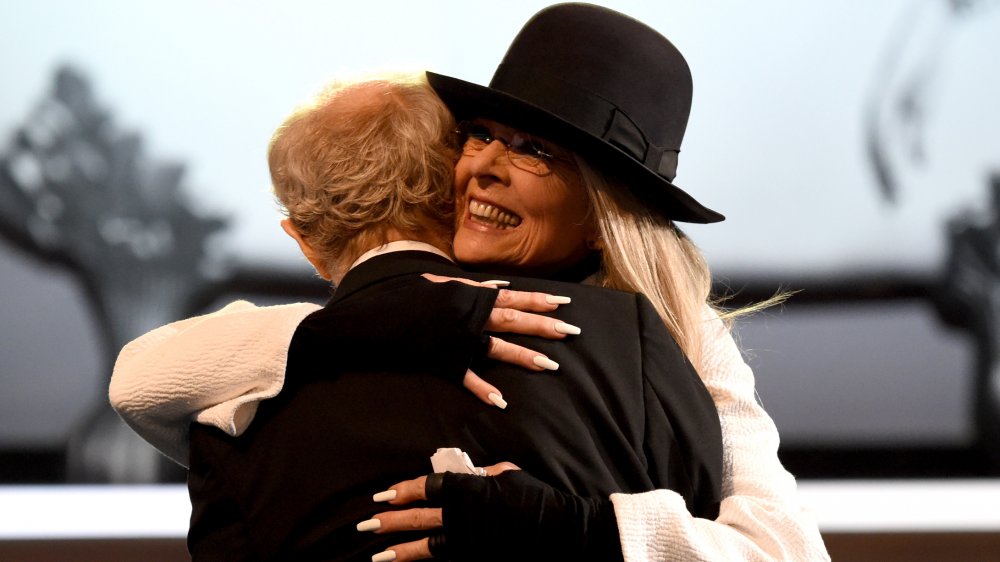 Michael Kovac/Getty Images
In 2014, Woody Allen's daughter, Dylan Farrow, whom he adopted with ex Mia Farrow, published an open letter in The New York Times claiming he sexually abused her when she was 7 years old. Farrow specifically mentioned Diane Keaton in her piece, writing, "You knew me when I was a little girl, Diane Keaton. Have you forgotten me?"
When The Guardian asked Keaton if she "resent[ed] being dragged into Dylan Farrow's [New York Times] editorial," Keaton responded, "They have to drag someone in. I don't resent it, not for a second." She maintained that she "didn't know" Dylan. "I saw her maybe three times," she said.
When prompted to address the accusations against Allen, Keaton said, "I have nothing to say about that. Except: I believe my friend." She repeated that sentiment in a January 2018 tweet: "Woody Allen is my friend and I continue to believe him..." 
Keaton and Allen have maintained a personal relationship. "I have dinner with Woody and [his wife] Soon Yi [Previn] whenever I go to New York. I pick up the check, that's how generous I am," she told People in 2017. That same year, Allen presented Keaton with the American Film Institute Lifetime Achievement Award.
Woody Allen dated Diane Keaton's sisters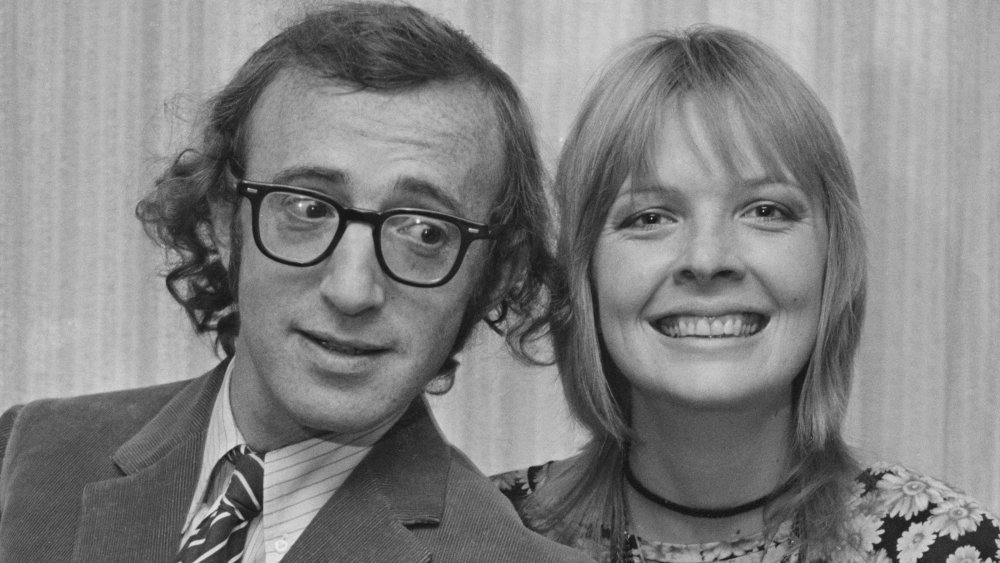 Pierre Manevy/Getty Images
Woody Allen had a romantic relationship not just with Diane Keaton, but also with her sisters! 
Allen briefly alluded to that dynamic in a 1996 New Yorker interview. "I became interested in [Diane] and interested in her sisters and her mother as people," he said at the time. He was more specific in his 2020 memoir, Apropos of Nothing. "I dated her beautiful sister, Robin, and we had a brief romance," he wrote. "After that I dated her other beautiful sister, Dory, and we had a little fling. The three Keaton sisters were all beautiful, wonderful women. Good genes in that family."
It may seem unconventional for Keaton and Allen to remain close friends, even after dating each other and after he dated her two sisters, but these two have worked together multiple times over the years. In total, Diane has appeared in eight of Allen's movies, and she has remained one of his trusted confidantes to this day. In his book, Allen wrote, "I still consult her on casting sometimes or any creative problems I might be struggling with."
In fact, Keaton told People that Allen "didn't know if the movie [Annie Hall] would work. He would say, 'It's just another sitcom.'" It's a good thing Keaton had her say: "I knew it was a great script." She was right. The film won four Academy Awards in 1977.