This Is Why Jay Leno Doesn't Have Any Children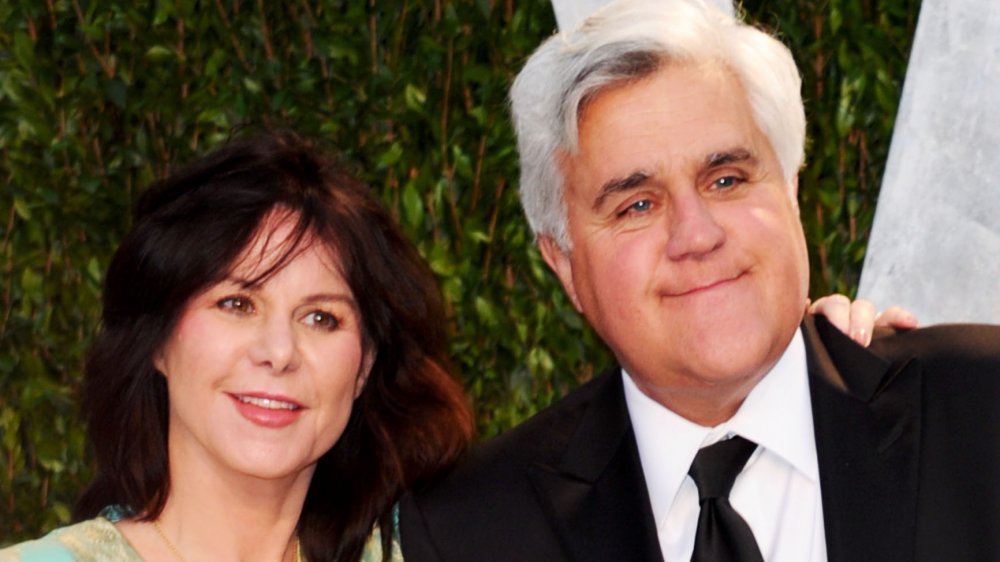 Alberto E. Rodriguez/Getty Images
While former late-night talk show host Jay Leno has secured his place in comedy history, the funnyman's repertoire has pretty much been devoid of the traditional "dad jokes" that make fans cringe and cackle at the same time. Perhaps that's because Leno and his wife, Mavis, chose not to have any children. 
When the pair tied the knot in November 1980, they promised to love and honor one another and, in this case, that seemingly meant respecting Mavis' wishes when it came to children. In fact, as Mavis told The Washington Post, she's shocked she even agreed to get married, as the 1950s sitcom The Honeymooners left quite the negative impression.
"I would see a young woman who was very attractive, and a thousand times smarter, and she's living in this little tenement hovel with her husband, Ralph, and then this Ed Norton, who has an even hotter wife. These men spend all their time talking about what a drag the wives are and asking how they can get away from them," Mavis explained. 
She continued: "It's perfectly obvious the women are the ones trapped. I remember telling my mother when I was 7 or 8 that I was never going to get married or have children. To me, this is the way women get caught." Yet, while Mavis considered herself a "voyager," she soon realized that Jay was her ultimate destination (via the Los Angeles Times). Mavis knew she "could live without being married," but she was also "insanely in love."
Jay Leno knows the key to a successful marriage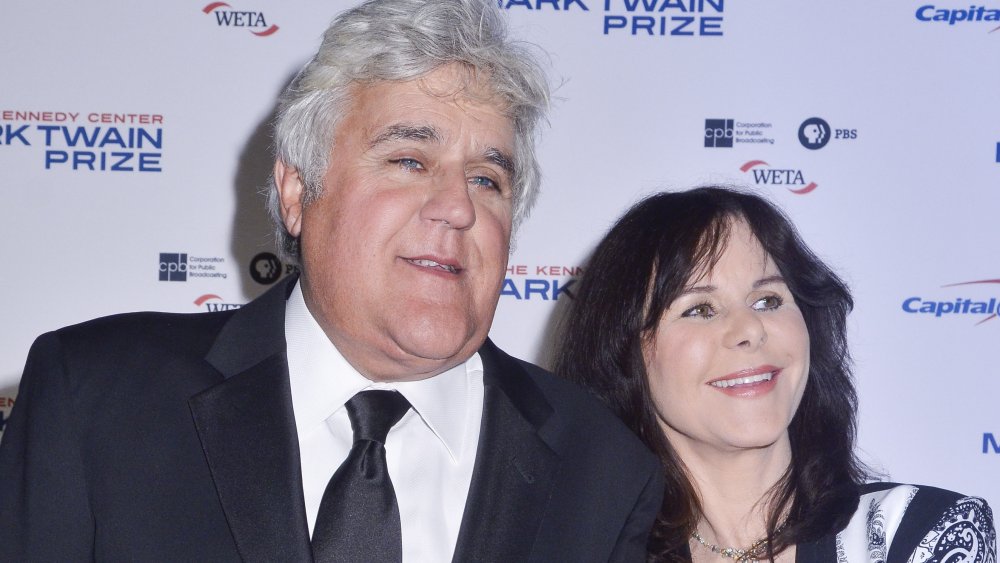 Kris Connor/Getty Images
Former Tonight Show host Jay Leno and his wife, Mavis, told the Los Angeles Times that they got married for practical reasons. Jay had an insurance policy and he knew that his then-girlfriend wouldn't reap any of the benefits should something have happened to him. That being said, the pair has been together for longer than some couples in Hollywood. Perhaps its because they balance each other in ways that have helped them overcome obstacles. So what's the secret behind Jay and Mavis' successful union? Well, as he told TODAY in 2015, "You marry your conscience."  
"I'm in show business, which is a selfish profession, so I married a woman that works very hard for women's rights and other issues like that and it balances out," he explained. "You marry the person you wish you could be." 
In an interview with the Wall Street Journal in 2019, Jay noted: "The secret to a long marriage is realizing there's nothing really worth fighting about." That's likely why Jay was amenable to Mavis' choice not to have children.
And for those who argue that couples aren't complete without offspring, it's important to note that, in his own way, Jay has all the babies he'll ever need — his cars. As the host of CNBC's Jay Leno's Garage, he reportedly owns 181 cars and 160 motorcycles, per Yahoo! Finance, which surely contribute to his $450 million net worth. Jay's cars have seemingly become one of his true passions in life. Perhaps we'll take his approach for a spin, too.