Cheryl Hines' Daughter Looks Just Like The Actress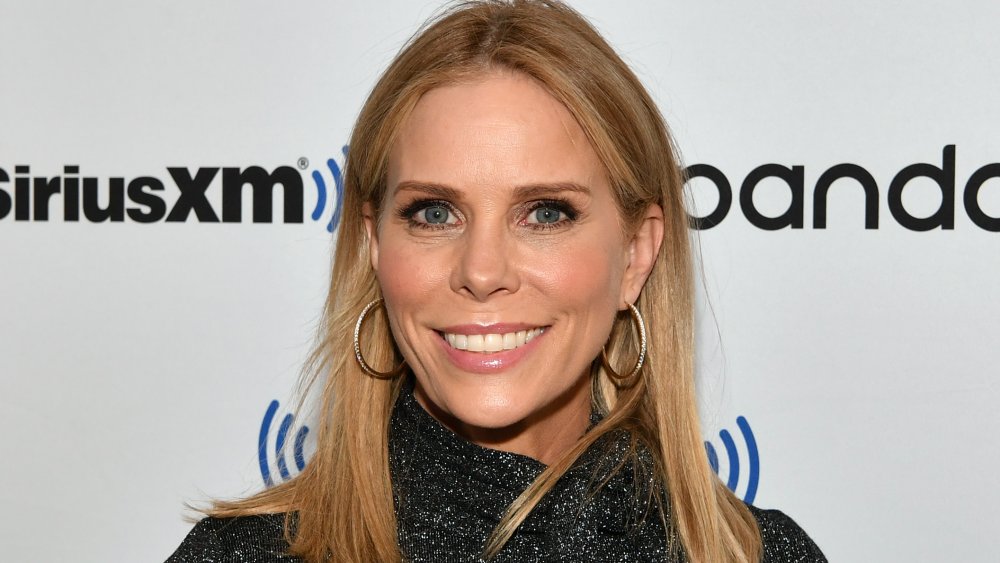 Slaven Vlasic/Getty Images
If you've gone channel surfing recently, there's a pretty good chance that you've seen Cheryl Hines. The actress and Florida native is perhaps best known for playing the aptly named Cheryl on Curb Your Enthusiasm. As Larry David's fictional wife on the show, she supported her husband through his comedic mishaps that unfold each episode. And even though (spoiler alert!) she did divorce him in one of the later seasons of the show, the characters remain close. As of this writing, Hines has received two Emmy nominations for Outstanding Supporting Actress in a Comedy Series for her work on Curb.
Since joining the cast of Curb Your Enthusiasm in 2000, she's also appeared in films like Waitress and RV, in addition to starring on the sitcom Suburgatory from 2011 until 2014. Hines even landed her own sitcom in 2009 called In The Motherhood. However, according the Los Angeles Times, the show was a bit of a flop from the start, and barely lasted a season. Despite the bump in the road that was In The Motherhood, in 2014, Hines received a star on the Hollywood Walk of Fame.
While she's undoubtedly famous in her own right, Hines married into fame, as well — make that political fame. After being married to man named Paul Young from 2002 until 2010, Hines married Robert F. Kennedy Jr. in 2014, according to Daily Mail. Hines and her first husband share a daughter named Catherine Rose Young, and you just have to see the resemblance between the star and her daughter.
Cheryl Hines' daughter has popped up on the big screen, too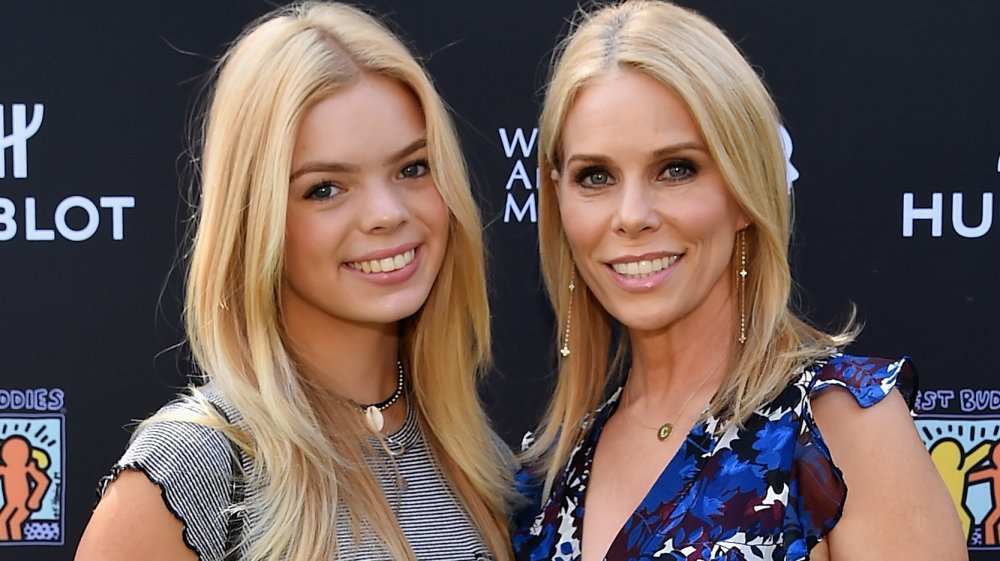 Stefanie Keenan/Getty Images
Isn't the resemblance uncanny? Born in 2004, Catherine Rose Young definitely shares some features with her famous mom. From their light blonde tresses to their similar jawlines to their winning smiles, the two are basically twins. Additionally, it seems that Young takes after her mom in more ways than one, as she appears to be getting into acting, as well. Young appeared in the 2007 film The Grand alongside the Curb Your Enthusiasm star. All that being said, Young isn't the only person Hines has helped raise. 
According to the Daily Mail, Robert F. Kennedy Jr. "found [his daughter Kyra's] behavior difficult to cope with" after the tragic death of her mother, Mary Richardson Kennedy, who died by suicide in May 2012. Kyra, then 16, was reportedly sent to live with Hines in Los Angeles. At the time, Hines was still Kennedy's girlfriend.
"Kyra took the news of her mother's death very, very hard," a source told Radar Online in October 2012. "She started going off the rails a bit and the family was concerned over what she would do, how it would all play out. The last thing the Kennedys wanted was another embarrassing scandal, so, Robert decided the best move was to pack her off to live with Cheryl in L.A., away from her friends and any bad influences."
It's sweet that Hines was there for Kyra during that difficult period. At the time, a source told the outlet: "Cheryl is a complete sweetheart and she is a great mother."